If you're planning a trip to Buenos Aires, you're in for a real treat.
This Argentinian city's name means fair winds, and it's home to multiple different ethnic and religious groups resulting in a unique culture and dialect that can't be found anywhere else.
Buenos Aires has a lively nightlife scene, endless cultural experiences to sample, and a stunning historic core.
The parks and theatres are top-notch, and the city has become known for its welcoming attitude towards LGBT couples, making it an excellent travel destination for same-sex couples.
The following will explore a few things you might want to keep in mind if you're planning a visit to this stunning city.
The Landmarks Are Something Special
Buenos Aires is filled with stunning historical and cultural landmarks, including the colonial seat of government Cabildo building, the Kavanagh Building, which is a famous skyscraper built in the 30s, the Metropolitan Cathedral, which is the main Catholic church in the city that overlooks the Plaza de Mayo, the National Library, the Obelisk where the Argentine flag was flown for the first time in the city, and the Palacio de Aguas Corrientes which is maybe the world's most ornate station for water pumping.
The city has a rich and tumultuous history that is well worth exploring.
There's also a stellar literary history that you might want to get into if you love reading.
Schedule For Late Nights
Buenos Aires has a bustling nightlife scene where restaurants only really get started at around 9 pm for the evening meal.
Bars tend to start gathering visitors around midnight, and clubs typically aren't visited until 2 am but often not until as late as 4 am.
This means you might need to schedule your days a little differently than you do back home if you're hoping to see it all and take in some authentic Buenos Airan culture.
This might also be something to keep in mind when choosing where you're staying in Buenos Aires.
You might want to have short walks at night to get to these locations or want to steer clear of the busiest evening locations to help ensure you get some sleep.
Steak, Wine, And Ice Cream Are Staples
While there are countless delicious food options available in this bustling city, the steakhouses that are present on nearly every corner have some of the most wonderful sirloin, flank steak, and rib-eye options you can find.
Often these meals can be paired with a glass of excellent red wine, and some beloved ice cream can be enjoyed for dessert (or second dessert).
Leave Time For Discovering Architecture And Art
Strolling through Buenos Aires will present you with French and Italian-style palaces, stunning murals, and gorgeous works of architecture.
The city of Buenos Aires is more like a canvas than simply a collection of buildings, and this means the street art is really spectacular.
Make sure that you devote lots of time to wandering around and never leave the hotel without a fully charged phone that has lots of space for pictures.
The murals you'll find make for excellent artistic photography but also stellar social media pictures.
You Must Experience Tango Dancing
One of the things Buenos Aires is famous for is the dance salons and tango culture that can be found.
Consider seeing a tango performance or attending a class as dance is such an integral part of the culture that it's hard to get the full experience without including some of it.
You might even discover a wonderful hobby that follows you back to your home city.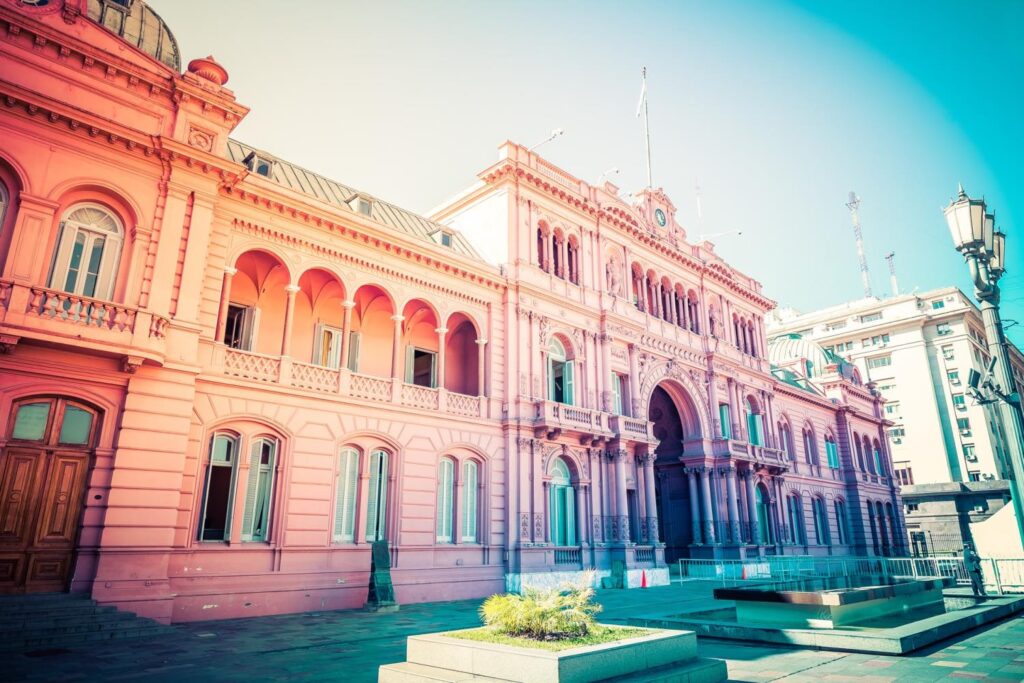 The Culture Is Highly Psychological
This point might seem odd at first, but it's simply part of the culture.
People talk about psychology and meaning openly in Buenos Aires, so you might encounter a taxi driver who's asking your existential philosophy questions.
You might buy a bag of fruit from someone who begins conducting a psychological profile on you.
Seemingly random questions about your life, philosophy, religion, and experiences will crop up all over the place.
It might not surprise you to know that nearly everyone sees a therapist.
There's A Greeter Program
One of the best elements of Buenos Aires from a traveler's perspective is the greeter program which has locals show visitors around the city for free.
There are actually quite a lot of things that are offered for free in Buenos Aires, like live music, yoga, or tai chi classes in the park.
Sometimes things are referred to as la gorra, which doesn't mean entirely free but implies that there will be a hat or a tip jar at the end that you can give a little donation into.
The above list contains a few of the things you might want to know if you're planning a trip to Buenos Aires.
The culture is friendly and welcoming and filled with people who know how to think deeply and have fun.