We've all been waiting for the weather to change up just enough for us to enjoy the road. Well, we the wait will be over shortly!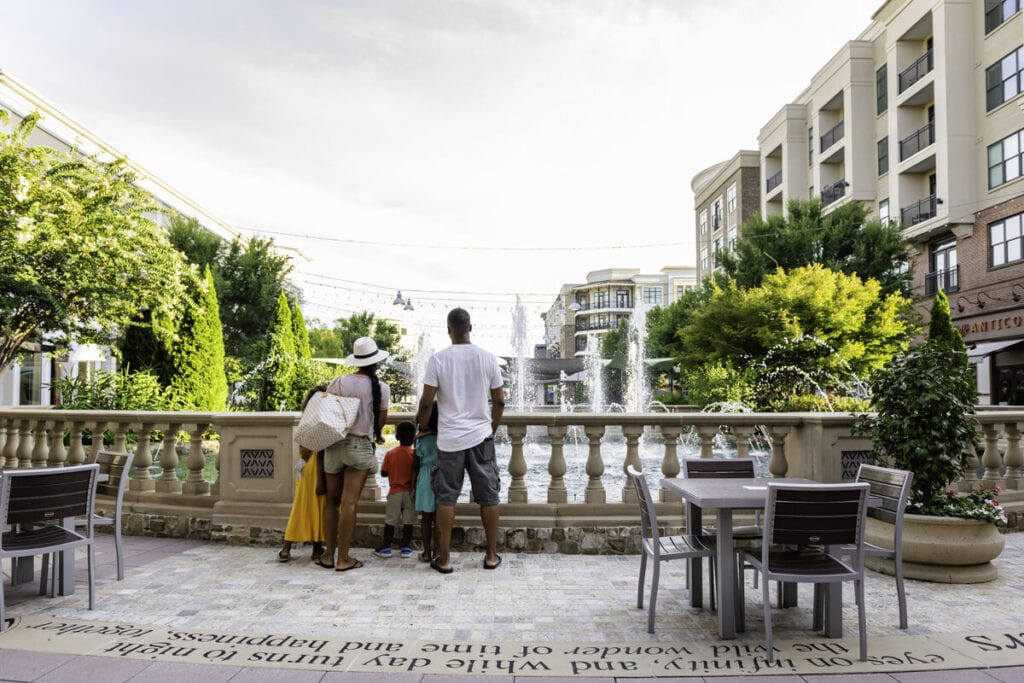 Now that the weather is finally getting warmer and Spring officially starts this Saturday.
This means you can start planning a road trip for your and the family or with some close friends. The question is, where would be the best place to travel to around this time of year.
Alpharetta, GA is the perfect Spring Break destination for families looking for awesome entertainment, wide-open outdoor spaces, family-friendly activities and exciting events just a short car ride away. Think about it, what can be better than a perfectly planned nearcation?
Nearcations are so popular right now and are the ideal way to feel a world away yet stay close to home.
Spring Break Nearcation Road Trip: Alpharetta, GA
Vacation + close to home = a nearcation!
Alpharetta, GA is the perfect Spring Break getaway that is just a short drive away.
With a host of awesome entertainment, wide-open outdoor spaces, family-friendly activities and exciting events, this charming city delivers as a destination that is brimming with fun for everyone.
Alpharetta has that special something that makes it worth staying (and playing!) for the week. With that being said, check out the info below.
Soak Up the Sun with Exciting Outdoor Adventures
Everyone has gained more appreciation for getting outdoors here lately.
Luckily, Alpharetta has 25 parks including active, passive, community, and pocket parks.
These parks are home to more than 775 acres of lush green space to explore within the city limits.
Whether visitors are looking for a sunny day picnic spot, trails to get in 10,000 steps, an arboretum to educate and reflect, or a place for the kiddos to get out some energy, Alpharetta parks are the perfect place to connect with nature.
Enjoy over 8 miles of walkway on the Big Creek Greenway, where flora and fauna abound. Run, bike, or skate through the greenway on the wide, paved pathways.
Engage in a friendly game of disc golf at the Wills Park disc golf course. Crank up the fun at the Motorcycle Safety Foundation where all ages can learn how to safely have a blast in the Dirtbike Camp.
Head to Downtown Alpharetta to cool down with a frozen margarita from Chiringa while basking in the sun on the picturesque Village Green and the children play in the water fountain.
Keep the Fun Going All Day Long
Alpharetta takes fun very seriously, the city is home to some of the best arcades, bowling alleys, and sporting venues around!
As an added bonus, many of these awesome Alpharetta spots have ample excitement for the kids but adults can get in on the fun, too!
Main Event Entertainment delivers onarcade games, bowling, and laser tag, or head to Dave & Busters for hundreds of games and awesome food and drink choices.
For escape rooms that encourage families and groups to work together while having a blast, check out Odyssey Escape Game and Urban Escape Games.
Swing into fun at Topgolf where everyone can work on their golf game or just enjoy an array of fantastic eats and cocktails.
"Class" Up Your Spring Break
Budding artists can channel their inner Picasso while taking in artwork on the Downtown Alpharetta Arts Walking Tour.
This experience meanders past beautiful statutes like "Nucleus," a steel statue inspired by curves in life and nature; "Modern Saxophone," which celebrates the city's musical heritage; and the "The Visitor" installation, featuring a bear with the word "hello" written in many languages which personifies the welcoming nature of Alpharetta.
Download the brochure and map here.
Immersive art experiences are abundant in Alpharetta.
Check out the exciting course offerings at the Alpharetta Arts Center, including painting, ceramics classes, and more.
Get artsy with the kiddos and enjoy cocktails with the adults while painting a new masterpiece at Painting With a Twist.
Try pottery painting at All Fired Up or Artrageous Potter for a fun night out with friends or family. Everyone will head home with a piece of art they can't wait to show and tell all about!
Cultivate a love for cooking in with young ones by taking a family-friendly cooking class at Publix Aprons Cooking School. Big & Little Chef courses are available throughout the month such as the "Big & Little Chef: Brunch" demonstration class on March 28.
It's a great bonding experience plus a delish brunch!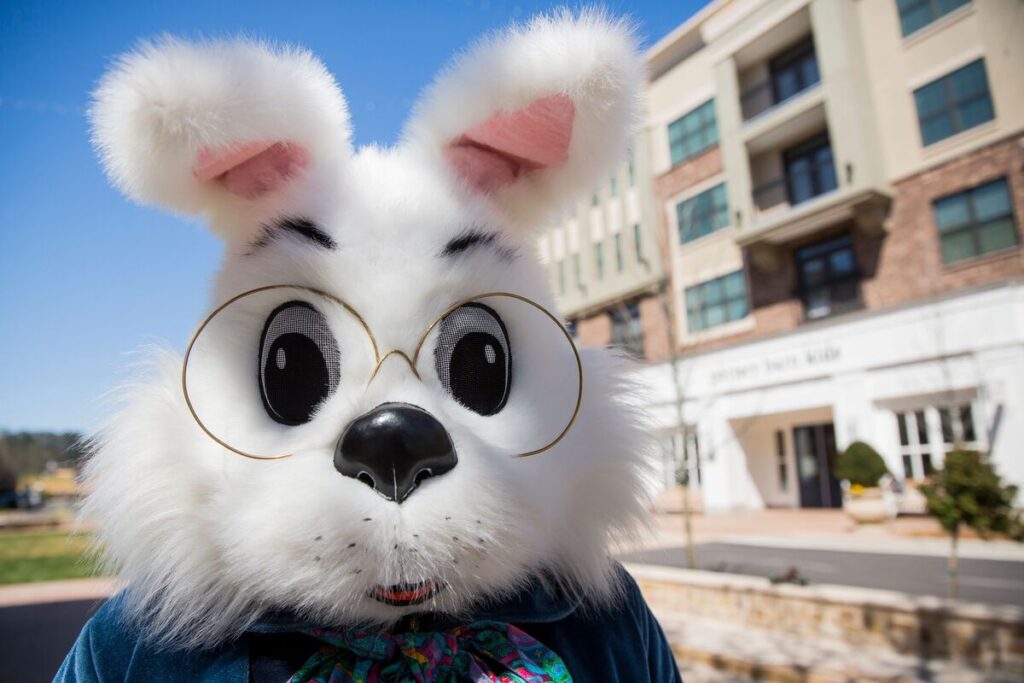 Don't Miss Events
A beloved Spring tradition for many families is the classic family photo with the Easter Bunny.
The Easter Bunny will be hopping into Avalon on two consecutive weekends on March 25 – 28 and April 1 – 3for their Easter Bunny at Avalon event. Book in advance to reserve a spot.
Join the Hop-A-Long Scavenger Hunt at Avalon on either March 27 or April 3 to hop down the Boulevard to collect Easter egg clues to find the Easter Bunny and other special surprises!
A limited number of tickets for both event dates will go on sale on March 15 so make sure to book ahead!
For shopping fun, check out The Market at Avalon, where specially curated handmade goods from local, small businesses are available for purchase.
No matter what Springtime gift-giving occasion is around the corner (graduations, Easter, Mother's Day), there is something unique waiting to be found.
The market is open from March 19 – May 9.
You can plan the perfect nearcation in Alpharetta, GA no matter the group you're with!
Add extra fun and relaxation to a visit when booking a hotel stay at any of the city's 29 modern and upscale hotels.
With many hotels offering pool access, including continental breakfasts, and featuring restaurants that are must-tries, Spring Break vacation is a breeze from sunrise to sunset!
Book your overnight stay directly at www.awesomealpharetta.com/stay/.