This post is sponsored by UncommonGoods, but all opinions are my own!
Holiday Shopping
It's that time of the year that we are all looking for that PERFECT GIFT for our loved ones! Now shopping at stores is nice but the crowds and the lines get me all stressed out, so I buy online during this time of the year. So if you want to save some time and stress, I highly recommend getting online and looking at all the cool Christmas Gifts that are offered on UncommonGoods.
UncommonGoods is a platform for artist and designers to showcase their work, about half of the items listed are handmade. Being able to impact the world positively is what they strive for in their business. Another awesome perk is with every purchase the customer can pick a nonprofit of their choice and donate a $1. In the past 12 years, UncommonGoods have donated over 1 million dollars. Also, we all know customer service is essential, and they received the BizRate Platinum Circle of Excellence award in 2015!
While browsing all the Christmas gift options, I came across so many items I want to order but let me share my top 3 gifts and why I want to get them for my family and friends.
Gift Ideas
First, my teen daughter LOVES popcorn but doesn't like microwave bag popcorn. She always asks her dad to make the REAL STUFF well check out this cute microwave popcorn popper that would be perfect for her! She can also take this with her when she moves out in the next couple years. See I'm thinking ahead.
Then I have friends who are big Weiner Dog lovers, and they are always collecting items, so I found the perfect gift for them too- Weiner dog oil and vinegar set. I know they will love this gift.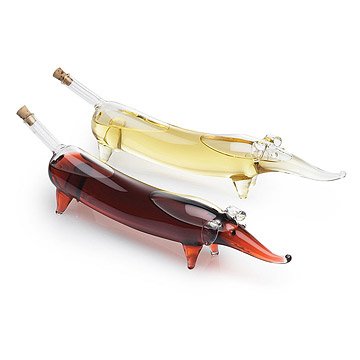 Now my husband is the hardest person to find a gift for and this year I want to get him something he will enjoy and use! I hate seeing my gifts in the closet. Shopping for men is hard, not sure why but it is! However, UncommonGoods has me covered in the men shopping, so many unique items that I know my husband will love. The Ticket Stub Diary is perfect for him! He goes to games, concerts, and shows all the time, so the stubs are all in a drawer. He has been talking about creating a book for a long time now, that is why he has saved all the stubs. With this diary, he can create his memory book.
If you are looking for that perfect gift, then you need to check out UncommonGoods. They have a gift for everyone in your life. You can get handmade, recycled, made in the USA, or even exclusive gifts. You can create your wishlist for the holiday season, too! Also, make sure to sign up for their newsletter since there are secret sales that only email subscribers get to see!
Happy Holiday Shopping!
Comment Below on ONE GIFT you like on UncommonGoods!