"Moisture and hydration are vital to keeping skin looking plump, dewy and ageless. Enter PCA Skin's new Hyaluronic Acid Boosting Serum – the thin oil-free texture is ideal for increased hydration in the summer without that heavy feeling. Plus the numbers don't lie – results have shown the HA Pro Complex featured in the formula increases skin's moisture content by 225% within 15 minutes and is still up by 35% after 8 hours!"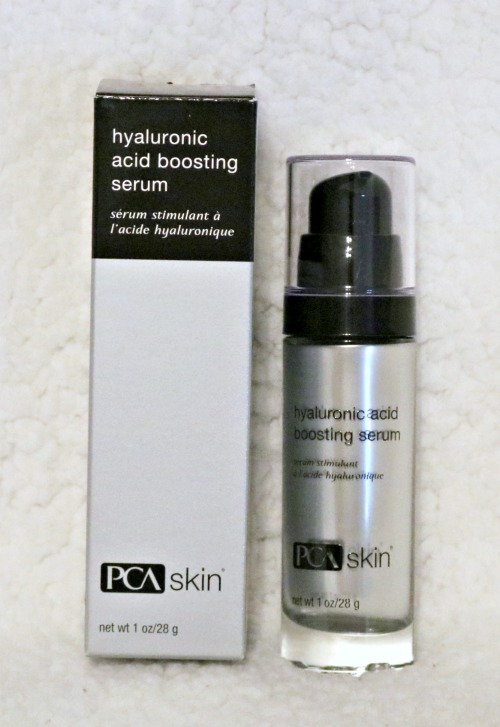 Summer is here and so is the hot weather. Which means your skin will suffer in the heat. But you can use the trusted science of hyaluronic acid, PCA Skin new formulated hyaluronic acid-boosting serum will triple the power of your traditional hyaluronic serums. While working in three levels of action that will amplify your results. Because it will help you to plump and firm your skin. And the smoothing blend will provide a deep, long-lasting hydration. Because the three levels of hydrations are on the surface, deeper in the skin and by increasing your skin's own hyaluronic acid production.
Application
Add to your daily care routine. After you cleanse your skin, apply to your entire face and neck in the morning. And in the evening to help maximize the skin hydration and plumping. While following the appropriate broad spectrum SPF product in the daytime. And moisturizer in the evening.
Since I turned 50 I worry about my skin more than I ever have. And this is a great addition to my daily skincare routine. I love it and so does my face. Because my skin has never felt this soft while being hydrated at the same time. And it helps reduce my deeper wrinkles! What else could I ask for?
Follow PCA Skin for brand news and updates on their social media sites:
Website
Instagram
Pinterest
Facebook
Google+
Twitter
Youtube
LinkedIn