The world of parenting has drastically changed.
We are living in a time where things are getting digitised at lightning speed and it's only natural for children to be inclined towards what is happening around them.
The Internet is progressively becoming part of our everyday lives and children run the risk of exposure to cybercrimes.
As a parent, it's paramount to not only encourage your children to embrace all the positives that come with technology but be vigilant of the negative impact that the net can have on growth and development.
Below are some tips that will help in parenting at this digital age;
USE PARENTAL CONTROLS
Children 'growing up digital' need to learn how they can become good digital citizens.
They are tasked with ensuring that children are aware of the proper use of the internet without being "too interfering."
Use of parental control apps has therefore come in handy in acting like an "internet police."
Amongst the best parental control apps is FamiSafe which has become a parent's best friend.
The app can easily be downloaded on any smart devices to manage the risk of children being exposed to inappropriate content.
FamiSafe has given parents the power to control how much time is spent online and lockout devices when the time is up.
The app provides a detailed report of every second your child is on the internet that the parent can review when they are available.
ENCOURAGE PLAYTIME AND SET LIMITS
Childhood obesity is becoming an epidemic in modern-day society and the internet is a major contributor.
It's an extremely sad state of affairs for children to be on the screen for long periods.
They become unfit, lazy and unable to develop important social skills.
Like with everything, there should always be a reasonable limit to everything.
Parents should foster unplugged playtime, a daily activity where they get to physically interact with other children.
Offline play encourages creativity and innovation.
RESTRICT UNSUPERVISED SCREEN TIME
As a parent, you should always find time to co-engage and co-play with your children both online and offline.
This promotes learning, social interactions and bonding.
Don't just sit back and rely on parental control for monitoring and locationtracking.
Frequently play a video game or watch a show with your child.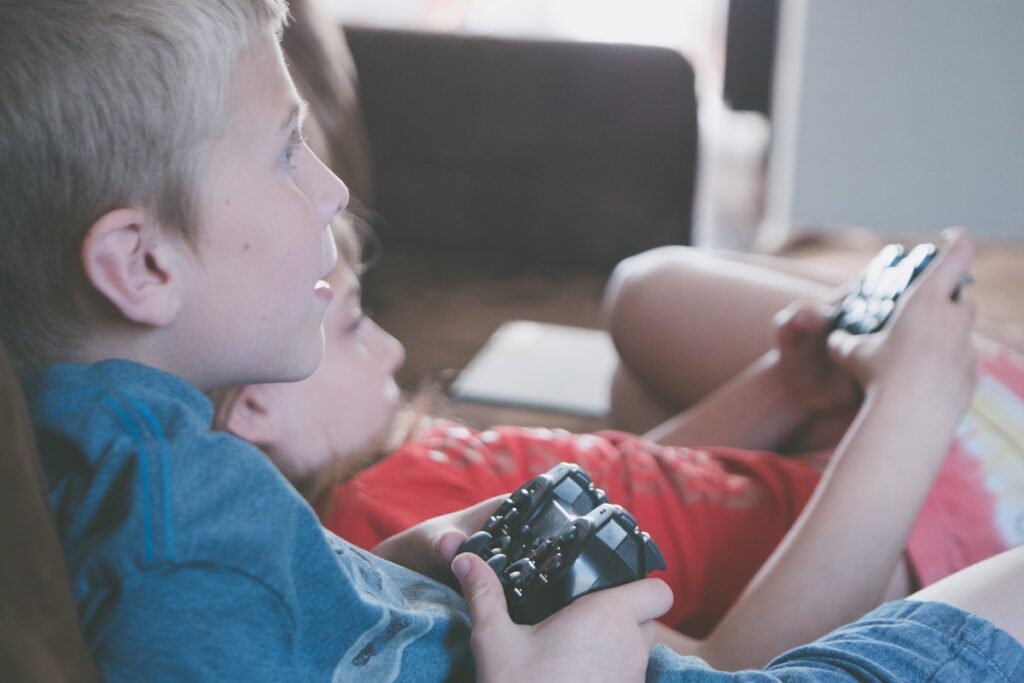 This will get you the opportunity to teach good sportsmanship and share some guidance on life.
Be with your child on every step so that you can understand what they are going through and be a part of it.
If exposed to digital devices for too long, your child will become more detached from family overtime.
LIMIT INTERNET USE FOR THE YOUNGEST FAMILY MEMBERS
We are definitely in the era of the internet nevertheless, this doesn't mean exposure for all.
Digital media especially for kids under 2years should be limited to video chatting.
Watch and learn these videos before they do so that you can decipher the content.
Control screen time for preschool children to just two to three hours a day.
Co-viewing is best for young children and allows parents to teach their children something through the screen.
WARN YOUR CHILDREN ON ONLINE PREDATORS
Children should be careful while on the net. Once something is shared on the web, it can never be deleted.
They ought to stay clear of predators that canvas themselves as "friends" who are out to lure them into indecent activities.
BUILD A RELATIONSHIP WITH YOUR CHILD
At the end of the day, a child is still a child and it's the responsibility of the parent to protect them at all costs.
Children can quickly get lost in cyberspace without realising the importance of family time.
Despite career and family pressures, always schedule some time to catch up with your child on a regular basis.