It's never easy to pack for any vacation, sandals or flats? Taking a laptop or (partial) digital detox? There are different skill and method to packing for solo travel, family trips and weekends away that will avoid straining fingers or breaking zippers trying to cram everything into one bag under 20kg. Often though, the simplest trips can be the most demanding on your packing skills. Day trips are a brief respite from every day, or can be a "holiday within a holiday". They can be leisurely jaunts into the countryside, or high-speed rampages through the fashionable streets, art galleries and esteemed restaurants in the big cities. So, whether you're a culture vulture or shopaholic taking on the city, or seeking solace in nature, you want to have someday trip essentials to get the most out of your precious time.
Unless you're flush with cash or feeling daring, the chances are the first essential for any day trip will be a backpack to store other essentials. If you're pavement bashing around Paris or New York you might feel a bit out of place with a nerdy, yet practical, small hiking bag, with clips, pockets, external bottle holders and everything else imaginable. Consider the type of trip you're planning, if you're hitting the high streets all you need is a small backpack, or ideally for women, a trendy backpack purse to hold the essentials (wallet, phone, keys, makeup) and keeps you up to the locals' stylish standards.
If you're nature bound to Stonehenge in England or setting off for Upstate New York then you absolutely want that nerdy functionality, somewhere safe to lock away your keys, enough space to carry snacks, rain jackets and everything else needed in the outdoors.
No matter what, we're still human, and rushing around all day requires a lot of energy. Even if you're in a city abundant with stores, street food, and cafes, it never hurts to pack a little extra water and snacks, especially if your day trip means a lot of subway and bus journeys crisscrossing the urban landscape. Any travel can be really draining and sometimes leave you without much time to replenish your energy supplies, particularly if you want something healthier than a subway convenience store hot dog.
You can kick this up the experience notch -especially if you're on a budget- by bringing a thermos flask, particularly for winter day trips. There's nothing better than people watching on a busy plaza with a sneaky a hot whiskey, enjoying its warmth spreading throughout you. On hot days you can keep your water icy cool too, once you get used to having a flask at hand it quickly becomes a day trip essential.
(Source image Pixabay)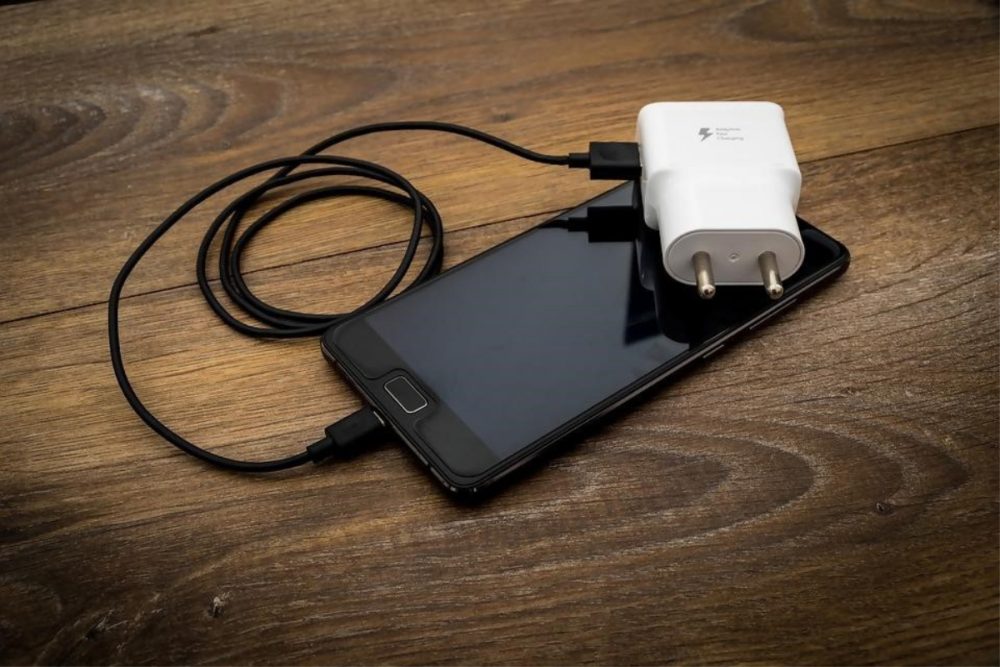 It's a thrill to venture into unfamiliar territory, but unfortunately, all that blissful exuberance that comes with these new experiences eats up mobile data, draining our smartphone batteries. Using maps, checking restaurant reviews, and snapping selfies all take their toll. Our phones are so essential they don't even get a mention in these categories. There are EV charging stations in malls, and it's rare to be refused permission to use an outlet in a café. But for peace of mind bring a battery pack so you can refuel on the move.
Yes, this is boring, but yes, it's important. Beach, mountains, cities and towns will all need some form of protection. In cities you can duck in an out of cafes and knockback and ice tea under air conditioning, so unlike hiking, heat isn't as much worry, but for both terrains you'll need sunscreen -even when it's overcast-, and it's best to have sunglasses too. Umbrellas are trendier than raincoats for cities but can make it a bit more difficult to maneuver through crowds, but are essential for humid climates where a raincoat would have you pouring with sweat, bring a plastic bag for packing away too, and use a collapsible.
For countryside trips, the list gets a bit more extensive and depends on the season, a winter trip you'll want to be packing wooly clothing, gloves, hats and maybe a waterproof picnic blanket to sit on. Even in summer, there's a chance of unexpected rain, so pack a lightweight raincoat.
Even though everything is available on smartphones, there's something special and immediate about having maps and guides available. They won't run down your battery, they can be passed around and shared to make group decisions, and have all the basic information like directions and opening hours ready at all times. They're particularly useful for cities that might not be as safe as some European destinations, where you don't want to be brandishing a $700 smartphone. One of the best things about pouring over a map though is it serves as an invitation to friendly and nosy locals to come over and have a chat. If people see you looking at your smartphone intently, they might assume you're reading a stressful work email or anything else. But with a map people can come over, point out features, suggest alternatives and then have a chat with you about your trip. This is true whether your day trip is at home or a day trip within another trip abroad.
Day trips are a way to pack in an enormous amount of memories into such a brief period of time. These essentials provide a pathway to letting those hours rush past while not letting them slip away, whether it's keeping yourself safe and fuelled with snacks and sunscreen, finding ways of getting around while meeting kind strangers, to having the right backpack to power through the day, this list will have you set up to hit the ground running with minimal preparation.