In the last few years, we have seen a great rise of cloud kitchens, and food delivery businesses across the world.
You can place a food order with a few clicks, and food will be delivered to your doorstep.
A study in Australia shows that nearly 4 million Australians aged 14 onwards use meal delivery services, and the numbers are growing each day!
So, if you are in the food delivery business, this article is just where you want to be.
1. Partnering with the right delivery partner!
When you are in the food delivery business, you cannot go wrong with "delivery".
There are two approaches to this – starting your own delivery fleet or partnering with a delivery aggregator platform.
While the former seems quite expensive and requires capital investment, the latter is easier and the financial commitment is comparatively less.
There are many delivery partners in the segment of food delivery, which are highly active in Australia.
For instance, Uber Eats, Menulog, Deliveroo, Hey You, etc., have revolutionized the food delivery circles, and are helping restaurants and cloud kitchens with their food delivery.
While Menulog delivers to 90% of the locations in Australia, UberEats enjoys a greater market share.
You will have to find the right delivery partner, and ensure they are on the same page as you, as until and unless you have your own delivery fleet, the wrong partner can cripple your business.
Keep the following things in mind while making a selection – revenue-sharing model, locations they have access to, how large the fleet is, what is the average response and delivery time, etc.
2. Market your business
Setting up a cloud kitchen and partnering with a delivery partner is just not enough.
You need to aggressively market your food delivery business if you want to receive orders.
Now, how will you form a strong marketing strategy?
It will revolve around the following things – social media presence, word of mouth, food influencers, and a visible web presence.
If you want to grow your business, start with creating social media accounts, and creating ad copies for them.
The content strategy will be to promote the best sellers, along with video marketing of unique recipes.
You will also have to collaborate with food influencers, who can promote your food delivery business to their followers.
All this combined will lead to a good brand presence, and it will directly reflect on the number of orders you receive.
You can also set up a website for your business where people can know more about your business, mission, and vision.
3. Presentation of the food matters.
If you are in the food business, the presentation plays a very important role.
Like they say you first eat with your eyes.
In that case, eco-friendly utensils and packaging also play an important role.
You can use fresh food delivery boxes with attractive branding, making it picture-ready even with the wrappings.
4. Maintain the quality of the food.
For any food delivery business to make it large, it has to maintain consistency, when it comes to the quality of the food.
You cannot make any mistakes there.
The quality of the food will keep the customers happy, and the reviews received will further motivate others to order.
A shocking study revealed that an increase in 1 star in reviews on Yelp can increase the revenue of any food delivery business by almost 9%!
Thus, if you want to increase and grow your food delivery business, you will also have to introduce a seasonal menu.
This will increase the popularity of the business, and also help you capitalize on the trends and festivals.
You can use the seasonal menu to promote on social media, and get more orders!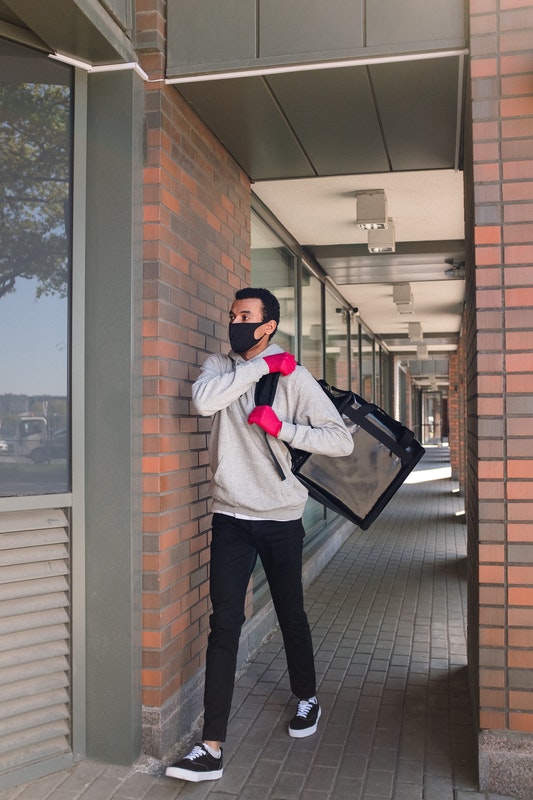 5. Reward your customers for their loyalty!
If you want to grow your business, you will have to keep your existing customers happy.
And, this does not stop at delivering food of superior quality.
You need to make them feel special by acknowledging their reviews or rewarding them with credits that offer them a discount on the next order.
You can run a loyalty program, and celebrate their milestones – tenth order, birthdays and anniversary offers, etc.
An independent study of the food delivery industry of Australia showed that the industry is to be valued at $2082 million, and if you are in the business, this is the right time to grab your massive share in it!