Wow! Today I have a bunch of gifts to tell you about. This is going to be an all in one post with gifts for the little ones on your list. Are you ready?
All In One Gifts for the Little One on Your List
Since this list is for babies, toddlers, and kids, we'll start with the babies and work our way up. Lets cross some kids off your holiday shopping lists.
For baby
Feeding baby is a messy job. That's where bibs come in. However not all bibs are created equal. My favorite to use with my son were the ones with pockets on the front to catch falling foods. Happy Healthy Parent Waterproof Silicone Bib does just that. They're made from safe, food grade silicone so they can be easily wiped clean. The large food pocket on the front is sure to catch that messy falling food!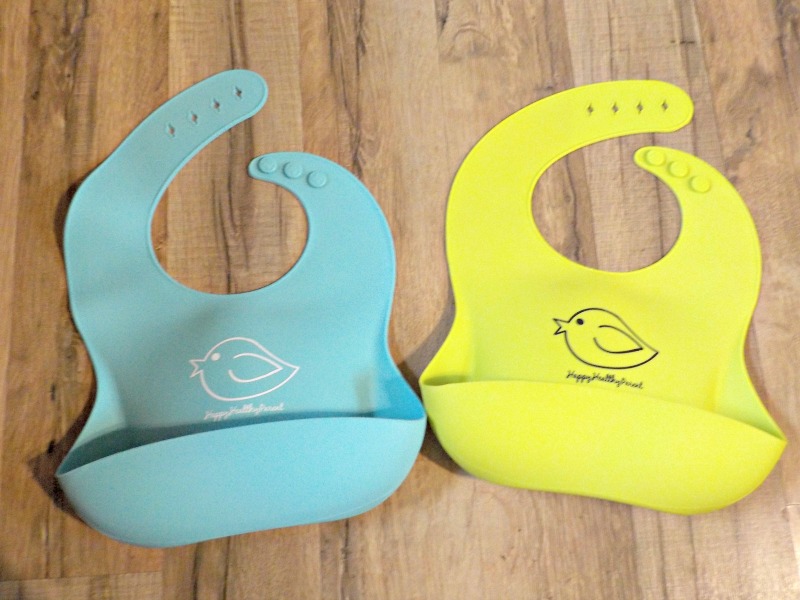 Little hangers are so cute and necessary when you're hanging baby clothes in a closet or wardrobe. However, as baby grows, their hangers don't. Then you're stuck with ones that are too small and their clothes fall off of them. That's where Happy Healthy Parent Grohangers come in. They're extendable so they grow with your babies clothes. How cool is that?
Babies on the Go
Okay, so once our little treasures learn to walk, they're off, and they're fast! When you're in a store, at the mall, or anywhere, they can take off on you in a split second. That's where Happy Healthy Parent's Toddler Backpack comes in. It's an adorable backpack full of places to store your child's needs. It also has a leash that attaches to the backpack, and then to you. You'll know where your child is at all times, and they can start to carry some of their things. My son loved his when he was little!
We're busy people. That means so are our kids. It also means a lot of time is spent in the car. I love Happy Healthy Parent's Child Car Seat Protector. It keeps food and junk off of your cars upholstery. It also has a place for them to store some of their belongings. One piece goes over their car seat, or your car seat. The other hangs on the back of your seat. It's so handy. My son is eleven and I use one in our car. It's great!
Young and Old
Last but not least I want to tell you about this 48 piece coloring set. Younger and older kids alike will love this set of pencils. I know because both my son and myself have a set. They are really nice! It comes with it's own carrying container and a sketch pad!