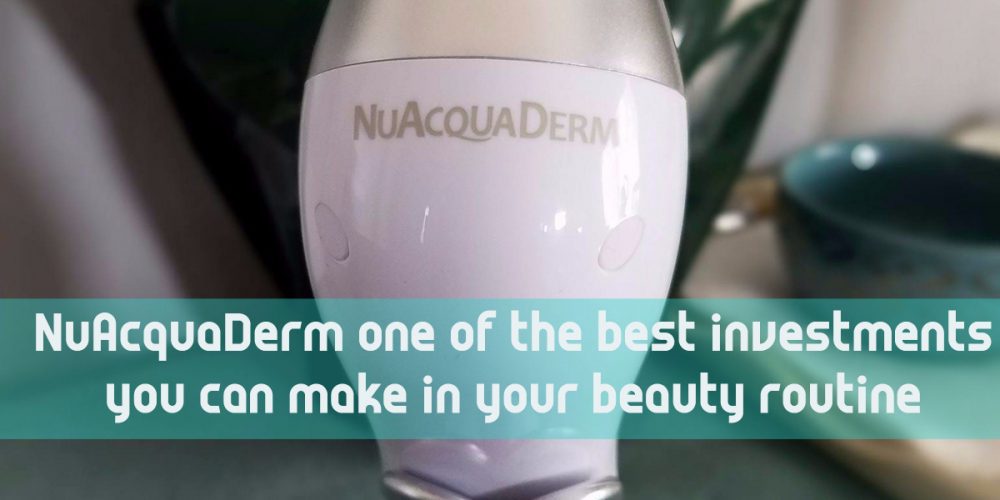 I've been given the opportunity to try out the NuAcquaDerm the only patented filter free at-home microdermabrasion device that can be used on face and body. Now I've never had at big issue with acne, now a flare up here and there. But the older I get I'm getting nervous about what my skin will look like in a few years. My friend, she goes and gets a facial every month then tells me how soft her face is after she gets treatment. I've always been a bit jealous of her facial treatments but guess what not anymore! I can do my own Microdermabrasion Treatments at my home and in my PJ's if I want.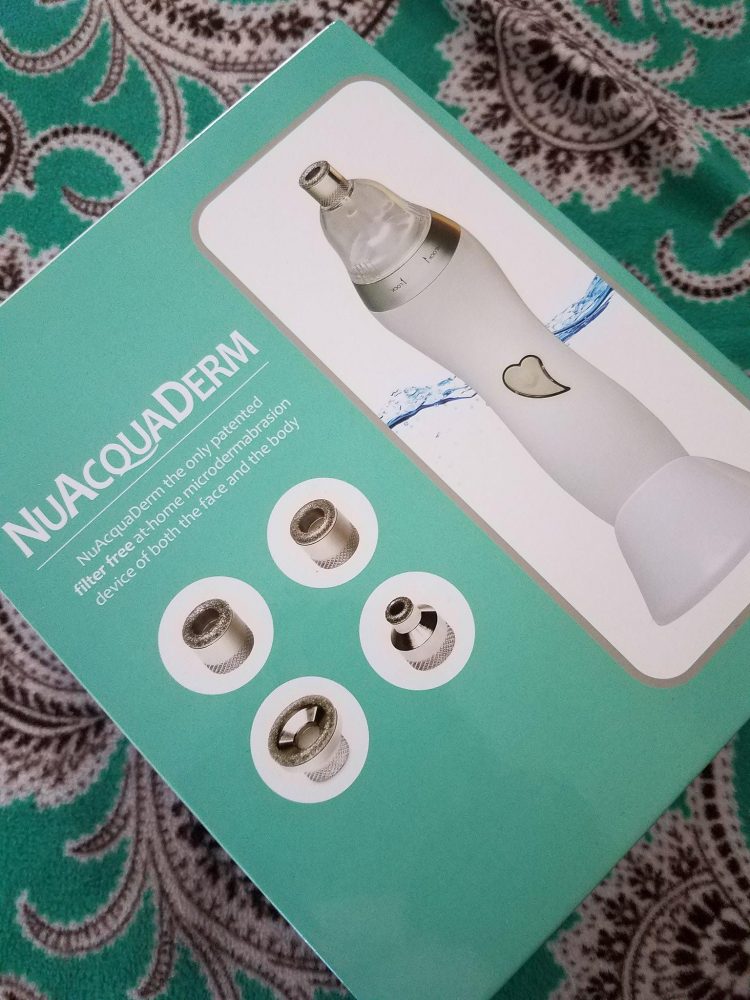 Microdermabrasion is the future of clearer, smoother skin and the NuAcquaDerm gives you professional-quality results without having to visit an esthetician. This will be one of the best investments you can make in your beauty routine and will yield fantastic savings over just one treatment! When I first tried the NuAcquaDerm I was a bit nervous about the suction and causing my face to be all red but to be honest it was all good. The suction was just right, and I could turn it on high or low. It didn't pull my skin like I thought it would but it sure did get all the dead skin off my face. Maybe years of dead skin because when I was done, my face was SUPER SOFT. So soft I kept touching it all day and made everyone in the house feel my face. Then, of course, they all wanted to give the NuAcquaDerm a try.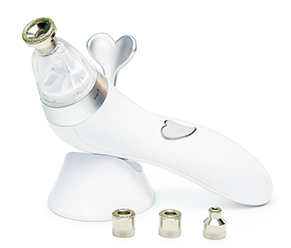 With the NuAcquaDerm it combines dermabrasion tip technology with deep vacuum suction. Working hard to get the dead skin cells and all the other dirt and oil you acquire during the day. It will leave behind a smoother, healthier-looking and more luminous complexion. This also is a full-body treatment that provides significant results from head to toe, in the comfort of your home. My co-worker told me the other day I looked younger and asked what I was using to make that happen. Wow, it is noticeable after a couple of weeks of using the NuAcquaDerm. Now I don't do spray tanning but read that when used before spray tanning and other beauty products, helps create a more even application.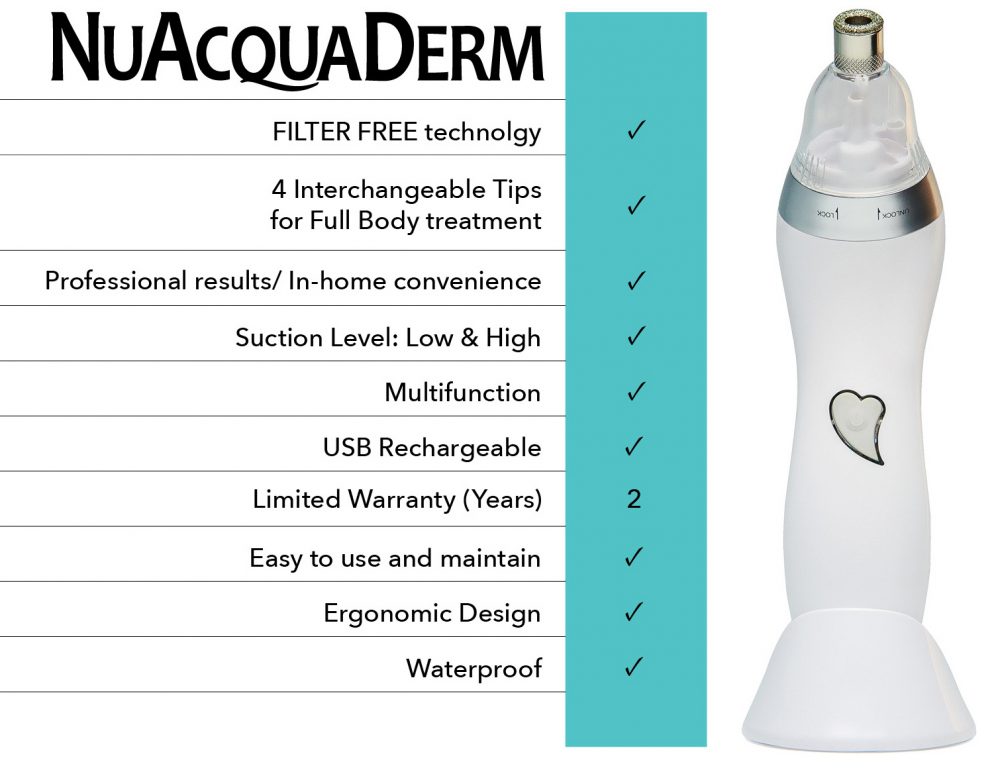 There are four interchangeable diamond heads for full body treatment, the face, and body. Do you have calluses on your feet? Then you need the NuAcquaDerm Tip #75. I appreciate that this is also waterproof so I can use in the shower too. Also very convenient that it is cordless with a rechargeable base so this can be taken on the go.
Are you ready to read more about the NuAcquaDerm which will step up your beauty treatment game?