When shopping for new products, it's important to do your research beforehand to make informed purchases.
This is something that a lot of us keep in mind as shoppers.
Believe it or not, shopping allows us to express what we love, our biggest interests, and our personal styles. The excitement of finding exactly what I'm looking for after searching multiple online sources can be such a satisfying feeling.
There's just something so fun about retail therapy!
With the love for shopping in mind, so many great investments can be made. Take a moment to look at all of the featured products below.
Humble Potato Chips – The First Organic Potato Chip Company
Finding the perfect organic snack can be challenging, but that's all about to change with Humble Potato Chips on the horizon.
Now, Humble Chips stand out in kids' lunch boxes because they're made from organic ingredients.
Organic foods are cultivated without the use of synthetic pesticides or fertilizers, ensuring that what your kids are enjoying is free from harmful chemicals.
Choosing Humble Chips means opting for a snack made with real, recognizable ingredients. These chips are crafted from beautiful organic potatoes, seasoned with natural flavors that burst with authenticity.
Your kids will taste the difference – from the satisfying crunch to the delicious seasonings.
What sets Humble Chips apart goes beyond the chips themselves. Each bag of Humble Chips is not just a snack; it's a small step towards a greener future.
The certified compostable bags they come in contribute to reducing plastic waste and environmental impact. As your kids enjoy their crunchy snacks, you can feel good knowing that the packaging is designed to return to the Earth, leaving no toxic trace.
It's a fun lesson in sustainability that they'll carry with them as they grow!
Stream2Sea
Are you looking for the perfect suncreen brand? Stream2Sea offers a range of sunscreen products that are consciously formulated to be safe for both the environment and the user.
Suitable for sensitive and acne-prone skin, the formulas are water-based and non-greasy, so you never have to worry about the sunscreen blocking your pores!
The products are biodegradable and packaged in either recyclable sugar cane resin or PCR plastic made from recycled milk jugs.
Its sunscreen formulas are enriched with a potent blend of antioxidant-rich ingredients like wakame seaweed, aloe vera, tulsi (holy basil), green tea, and olive leaf.
These ingredients work together to protect and nourish the skin, making them ideal for adventurers from all walks of life. With Stream2Sea, consumers can make a wise decision that supports a better future for all.
Together, we can do better!
Xplorer Potato Vodka
Where will you travel this summer?
Unleash your inner explorer and satisfy your discerning palette with Xplorer Spirits' Potato Vodka! Get those summer notes of Melon, Lime, Lemon Peel, Mint, Faint Floral, Dried Licorice, Light Spice, Rye, and Bread with every sip.
The award-winning brand is a tribute to fellow adventurers with a grain-to-glass process that uses local and American-sourced products.
Nestled in Allentown, the spacious 4,000-square-foot distillery is committed to celebrating Pennsylvania's rich agricultural heritage.
Its team of knowledgeable distillers uses science in helping to carefully craft the finest small-batch artisan spirits while concurrently diversifying and revitalizing the local economy.
Xplorer Spirits is the perfect companion for discerning palettes for your next adventure!
CONMIGO
Heading on a trip soon? Treat yourself to this ground-breaking travel bag that can be used as a messenger bag or classic briefcase with the Conmigo Bag.
The cross body design protects against pickpockets while the vivid colored lining keeps items easily visible.
With various sleeves and pockets, you'll have a dedicated space for all your travel necessities.
Some of the many features include a built-in cell phone compartment on the shoulder strap, a padded electronics sleeve for a 13″ device, and a main padded compartment for a 17″ device.
One of the most unique aspects is the built-in seat cushion that allows you to neatly and securely tuck the bag under your legs while waiting in airports, on trains, and more.
Made with a water resistant shell, this bag has revolutionized smart storage and comfort for travelers on the go.
Don't compromise convenience on your next journey – this multi-functional travel bag has your back!
MÄNNKITCHEN Pepper Cannon
Calling all foodies, chefs, and grill masters – this is the BEST pepper mill on earth! The MÄNNKITCHEN Pepper Cannon allows you to go from an unseasoned dish to fully flavored in just 7 cranks instead of 70.
It boasts an incredible 8-60+ mesh range for complete control over your spice level, with 10x the output of top-rated mills.
This powerhouse is milled from a solid chunk of aerospace-grade aluminum to stand the test of time. The push-button top makes it easy to remove and replace peppercorns without changing your preset grind size.
For ultimate convenience, pre-grind up to 1⁄3 cup right into the base for easy one-handed seasoning as you cook.
Don't settle for wimpy flavor – this is the pepper mill serious foodies swear by!
Eli & Elm Luxury Bedding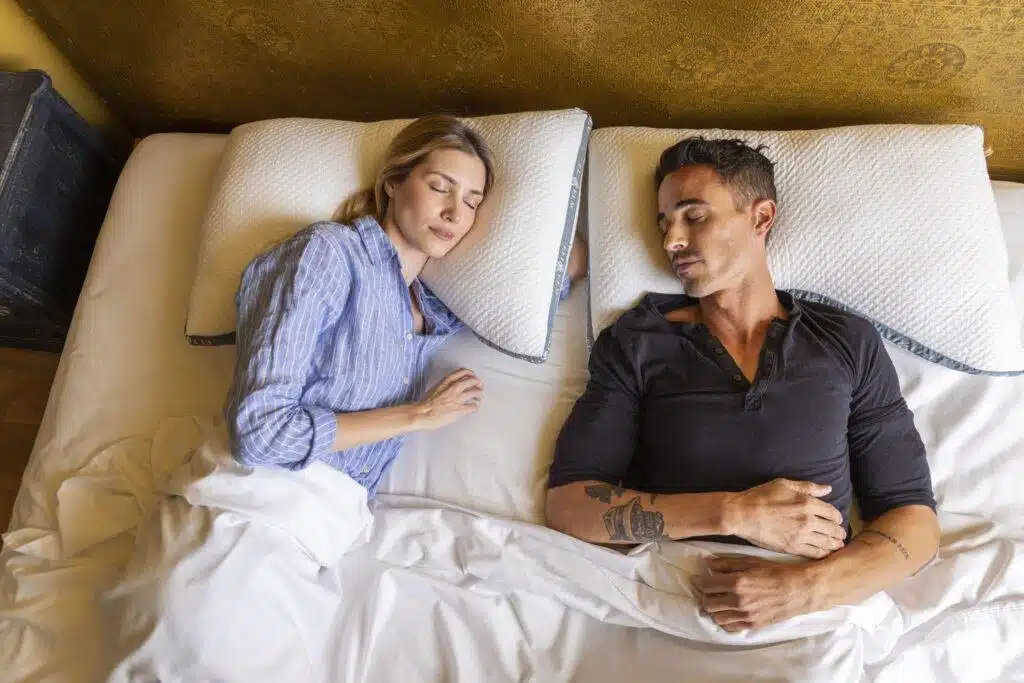 Treat yourself to better sleep with the side sleeper pillow and weighted comforter from Eli & Elm! This pillow and comforter set is designed to help you fall asleep faster, stay asleep longer, and wake up feeling more refreshed.
The side-sleeper pillow is specially contoured to conform to the head and neck for proper support and alignment for side sleepers.
It has removable latex and polyester filling so you can customize the perfect height. The latex noodle fill also supports optimal airflow for a cooler pillow.
The weighted comforter is made from 100% cotton sateen fabric with a 300 thread count.
It contains thousands of micro glass beads that are evenly distributed for the perfect gentle pressure.
You can use the weighted comforter on its own or inside a duvet cover. With this rejuvenating pillow and blanket set from Eli & Elm, you'll be catching more zzz's in no time!
Casio
As a parent you always want to keep your kids as engaged as possible whether you're traveling traveling together. Although, this can be a daunting task to tackle without the right tools.
Well, Casio has the perfect solution to keep your kids entertained and engaged!
Introducing the Casio fx-CG50 Calculator, a cutting-edge device that combines entertainment with learning. Its user-friendly interface, stunning color display, and powerful functions make math exploration a delightful experience for all ages.
Experience the fx-991CW ClassWiz – the pinnacle of scientific calculators.
Its new LCD display ensures effortless navigation, complemented by circular convex buttons and glyphic function labels. Store, recall variables, and access functions conveniently via the Math Catalog.
The fx-991CW will convert solutions and expressions into a QR code that can be scanned from an internet-capable smart device for visualization on ClassPad.net.
With ClassPad Math, users experiment with variables using sliders and tables to grasp outcome changes.
Enjoy free access to an expansive workspace; consider creating a free account to save work and explore advanced features like Computer Algebra System (CAS), finance, advanced statistics, and ClassWiz Emulator Sticky.
FlipBelt Leggings
Stay powered up on the go with the revolutionary FlipBelt Leggings! Unlike regular leggings, these feature a hidden waistband pocket that functions like a FlipBelt.
This securely holds your phone, keys, cash, and more while exercising.
The stretchy, moisture-wicking fabric contours to your body for a perfect fit and maximum comfort.
No more worrying about items falling out of flimsy pockets during your workout! The FlipBelt band also lies flat when empty, so the leggings maintain a streamlined, flattering silhouette from every angle.
Whether you're running errands around town or breaking a sweat at the gym, you'll wonder how you ever lived without the convenience of FlipBelt Leggings.
Never deal with clumsy waistpacks or armbands again. With several stylish colors, these leggings allow you to focus on your fitness while keeping your essentials easily accessible.
Apex Labs Beverage Enhancers
Whether you're having trouble sleeping, struggling with anxiety, or looking for a way to focus, the experts at Apex Labs CBD have a formula to support you!
Apex Labs Beverage Enhancers are about to become your new obsession. In seconds, these amazing enhancers transform any glass of water into a refreshing, flavored beverage.
Add a few drops of the enhancer to your water and enjoy delicious flavors like strawberry lemonade, peach iced tea, orange mango, and more!
Made with natural flavors and sweetened with stevia, they contain no artificial sweeteners, calories, or preservatives. The leak-proof dropper makes it easy to customize your preferred flavor intensity.
The great thing about these enhancers is that you can keep them stocked at home, office, or in your purse for instant thirst-quenching hydration anytime, anywhere.
With so many mouthwatering flavors, you'll never get bored with your water again.
Watex Green Living Stackable Tabletop Kit
Grow your own fruits, veggies, and herbs at home with the innovative WATEX Stackable Garden Kit. Made from sustainable wheat straw plastic, this all-in-one garden system revolutionizes urban gardening.
The stackable pots and trellises allow you to maximize space on a patio, balcony, or any small area.
The self-watering planter reduces maintenance with a built-in water reservoir. Grow potatoes, tomatoes, peppers, lettuce, carrots, and more!
The modular pots and trellises can be configured into unique shapes and structures. Moving your garden is easy since the lightweight plastic is durable yet portable.
Each piece connects together securely without the tools required. Grow your green thumb and slash your grocery bills with this space-saving, eco-friendly garden kit!
The simple stacking modules employ cutting-edge agricultural technology to make homegrown food accessible to anyone, anywhere.
Vitapod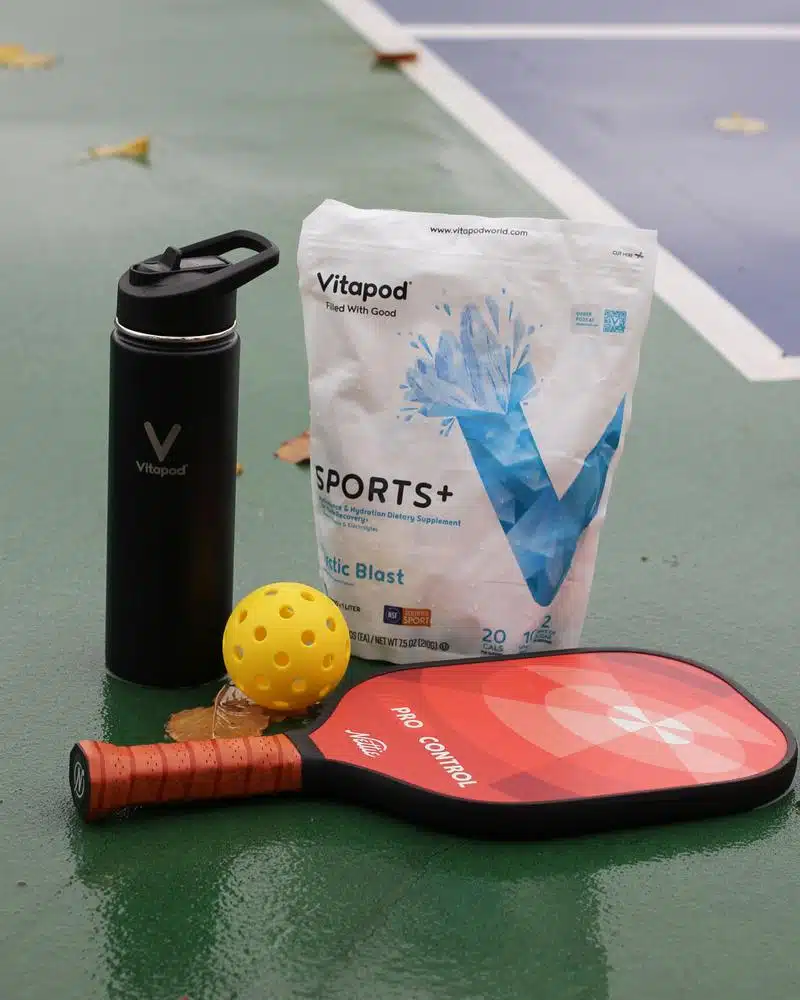 Revolutionize your daily vitamin routine with Vitapod, the most advanced vitamin dispenser on the market!
This smart pod easily organizes your supplements by day and time, providing customized vitamin packs ready to grab and go. Simply program your supplement regimen using the intuitive mobile app.
Vitapod will automatically recognize each vitamin type and dose them into daily packs based on your needs and schedule.
With its sleek, modern design, Vitapod is perfect for countertop display.
Eliminate the hassle of sorting vitamins and stay consistent with your supplement schedule thanks to handy Vitapod reminders. Crafted from aerospace-grade metal, this durable, long-lasting device is built to withstand daily use.
Vitapod aims to help you pursue peak nutrition and wellness by taking the guesswork out of vitamins.
PureWine – The Wand™
This next best product you'll need as you enjoy many wines is right before you.
The Wand™ wine purifier is the only product that purifies your wine by removing histamines and sulfites from a single glass of wine.
Whatever your preference, red or white, your drinking experience improves with PureWine®.
It's no wonder the brand was the #1 Selling Wine Accessory on Amazon (second straight year) in 2022 and the #1 Selling Wine Accessory on Amazon Prime Day (also for the second straight year).
One glass of wine is purified by PureWine every 6 seconds globally!
Fauxmosa
Bubbly mimosas and summer go hand in hand (hello, brunch time!). Now, toast to a new way to enjoy this favorite concoction, alcohol-free!
Women craft the brand for everyone!
Sophisticated options are now reimagined in four deliciously crave-worthy flavors – Orange with Tumeric, Cranberry with Hibiscus and Ginger, Pineapple With Lemon and Mint, and Grapefruit with Raspberry and Holy Basil.
Find your drink of choice this season in conveniently ready-to-drink cans made with 100% all-natural ingredients, California grapes, no added sugar, and nothing artificial.
Plus, the cocktails are GMO-free, gluten-free, and vegan. Ingredients blend real fruit juice, botanicals, adaptogens, and unexpected combinations into satisfying creations.
Take time out to indulge – pop, pour, sip, and savor – with no regrets. Cheers!
Yummie – Outlast
This summer, we want you dripping in confidence, not sweat! So, stock up on our level-2 shaping tanks & bodysuits and smoothing bralettes made with Outlast®, NASA technology that controls your body heat.
Timeless and deliciously comfy, these basics will never go out of style, so don't sweat it, get it!
Yummie is the only women's intimate apparel brand in the U.S. licensed to use NASA-created Outlast® temperature regulating fabric technology.
Yummie has you covered and looking deliciously fab!
Yummie retail prices vary on their website and on Amazon.
Wabi Whiffs
As the holiday season approaches, be the ultimate party host with Wabi Whiffs.
As one of the leading names in home ambiance solutions, they offer a range of innovative products designed to transform your home into a haven of comfort and hospitality.
These products help create an inviting atmosphere to ensure your guests feel instantly at ease, allowing you to focus on making lasting memories.
Discover the magic of Wabi Whiffs and elevate your holiday hosting experience for all your guests.
There are quite a few aspects of Wabi Whiffs that make these products stand out like the following:
Captivating scents
Travel-friendly packaging with pre-dosed fragrant, colorful and glittery powders
Instantly eliminates odors
Elegant designs to add charm to your decor
Thoughtful gifting with curated gift sets
All products contain natural essential oils
Septic safe and non-toxic
Elevate your hosting game this holiday season with Wabi Whiffs, where ambiance meets hospitality.
Get ready to host with grace, style, and ease by embracing the warmth that Wabi Whiffs brings to your home.
Project Watson Dog Supplement Eye + Multi-Health Supplement
Project Watson for Dogs is a line of dog care products developed by the eye care experts at Bausch + Lomb and evaluated by veterinarians.
The products build upon Bausch + Lomb's history of canine surgical solutions for veterinarians.
They are created with high-quality, naturally inspired ingredients and made at FDA-registered cGMP facilities in the USA.
With quality and the health of all dogs at the forefront, the mission of Project Watson is to give pets excellent products for eye and ear care and overall health, with sustainability and charitable giving initiatives.
The active ingredients include Lutein, Zeaxanthin, Vitamins A and E, Omega-3, Glucosamine, Chondroitin, Coenzyme Q10, and Zinc!
Not only is this this supplement perfect for your pup's wellbeing, but it helps promote healthy eyes, joints, skin, the heart, and immune system too.
Dreamroo
From back to school lunches to holiday meal prep, balance your need for quick and easy solutions with your desire for a more sustainable lifestyle with Dreamroo!
Dreamroo is a brand of family-friendly, eco-conscious meal prep, dining, and travel products designed to make mealtimes easier without single-use plastic.
Each of their products is crafted from 100% food grade silicone that's freezer, dishwasher, and microwave safe for quick and easy storage and clean up.
Choose from items you'll use daily like:
Bento Box – Streamline your meal prep by sending the kids back to school with a perfectly packed snack or lunch box.
Travel Utensil Set – Forgo flimsy, plastic take out utensils and instead keep one of these compact sets in your purse, desk, or glove compartment.
Over the Sink Colander – Whether you're cooking for one or a crowd, this handy basket can be used for straining, draining, thawing, and more.
Sink Splash Guard – Keep your clothes and countertops dry while entertaining with this ingenious solution for unwelcome splashes.
Join the movement to create a cleaner more sustainable world with the help of Dreamroo!
Prospector Popcorn Pumpkin Spice Gourmet Popcorn
Prospector Popcorn is more than just a gourmet popcorn brand, but one that provides competitive and inclusive employment for people with disabilities.
The Prospector aims to address the pressing issue of unemployment among individuals with disabilities, where nearly 80% of Americans with disabilities do not have a job.
By showcasing the value that people with disabilities bring to the workforce, the Prospector is committed to transforming lives through meaningful work.
Approximately 75% of the 128 Prospects, the name given to all Prospector employees, self-identify with a disability.
The return of the fall season and cool weather also brings back Pumpkin Spice Gourmet Popcorn. Cozy spice and ribbons of chocolate make this treat one of Prospector Popcorn's most popular flavors.
Pumpkin Spice Gourmet Popcorn will be available online and at the Prospector Theater beginning August 31, 2023. Pumpkin Spice fans will be able to enjoy this treat through all of October.
Pumpkin Spice Gourmet popcorn will be available online for purchase beginning August 31, 2023.
Pumpkin Spice is also available for corporate gifting, wholesale purchase and special orders beginning August 31, 2023.
Lumineux
In case you didn't know, Lumineux® is a body of clinically proven and rigorously tested products that go above and beyond™ existing oral care to neutralize the mouth's harmful toxins while maintaining its natural ecosystem.
It is the first Microbiome Safe® and certified non-toxic oral care company in the world and is available at Amazon, Whole Foods, Walmart, CVS and Target!
In fact, they are one of the first certified non-toxic products on the market and are backed by more than 60 scientific studies.
Our most popular and widely media covered product is the Lumineux® Whitening Strips.
These Strips are the best-selling whitening product on Amazon with over 16,000 reviews.
The reason? They whiten teeth incredibly well without the sensitivity! And if that's not enough, they taste great and are easy to use.
Veriphy Skin Care
When it comes to skincare, finding the right brand for you can be a challenging task. Veriphy Skin Care is a product line that consists of serums, toners, cleansers, moisturizers, eye creams, and more!
Now, PhytoSpherix® is the power behind Veriphy Skincare.
Featured in a high concentration, you can find this powerful ingredient in every product.
This hero ingredient, PhytoSpherix®, was discovered in a lucky scientific experiment gone wrong.
Shelved in a beaker, scientists noticed that the contents looked strange; under a microscope, they discovered it was a 100% plant-based form of glycogen.
The Core Trio Gift Set may be the best first step to take in the right direction.
Get the products that started it all and experience healthy, glowing skin. Fight dryness with our ultra-hydrating Self Absorbed Facial Moisturizer.
Banish dull skin with our Power Trip Facial Serum, a gentle, exfoliating and hydrating serum that will leave your skin looking smooth and radiant.
Then top it all off with our award-winning 20/20 Eye Cream to dramatically reduce the appearance of fine lines and wrinkles.
Baby Magic Delicate Wash And Lotion
Baby products are made for practically any situation. The challenge behind the matter is sticking with something that's best for your little one.
Baby Magic has been around quite some time.
Each Baby Magic® product is crafted for baby's delicate skin, featuring nourishing formulas, wholesome ingredients and always made without parabens, phthalates, dyes and sulfates. Now, they are introducing two new selections, Baby Magic's new Delicate Wash and Lotion!
This new addition to Baby Magic's product family features an ultra-mild formula to soothe and repair dry sensitive skin while utilizing the properties of Colloidal Oat, Aloe, and Shea Butter.
Use the Delicate Wash to wash the day away and gently care for your little one's skin.
After bath time or while on-the-go, smooth on some of the Delicate Lotion to improve baby's moisture barrier and protect their most sensitive areas.
Leave behind the light, delicious scent of almond blossom, vanilla musk, and juicy peach for kissably soft skin!
Drinkmate OmniFizz
Elevate festive fall cocktails and mocktails with the Drinkmate OmniFizz! This innovative carbonation system carbonates beverages that will surely impress guests.
With the Drinkmate OmniFizz, you can easily add a delightful fizz to your favorite recipes, such as the Bourbon Apple Cider.
Check out this mouthwatering recipe, and enjoy a refreshing twist on traditional autumn flavors.
For a mocktail, leave out the bourbon.
Whether hosting a gathering or simply wanting to indulge in a seasonal treat, the Drinkmate OmniFizz is a go-to companion for crafting bubbly concoctions that will leave everyone craving more.
Now, you can easily add tasty sparkle to water, juice, iced tea, cocktails, wine, and more!
Sugar Plum Autumn Assortment Box
Fall for this delicious box of sweet treats, perfect for crisp autumn days.
Sugar Plum's Autumn Assortment Box is full of all your favorite chocolate-covered treats and fall flavors. Finding just the right fall flavors is the key to a treat tasting so good!
This assortment features a number of flavors, including an Apple Pie Milk Chocolate Bar, Pumpkin Spice Latte White Chocolate Bar, Maple Bourbon Pecans, Pumpkin Spice Almonds, Caramel Corn, Peach Hearts, Milk Chocolate Covered Graham Crackers, and Milk Chocolate Covered Sandwich Cookies with Orange Drizzle.
Perfect to snack on while sitting around the fire pit on a brisk fall evening or to gift to that friend who waits all year for the fall foliage.
Sugar Plum's Autumn Assortment Box is just the collection of treats you need to celebrate the fall season.
The Whistling Kettle
What to get that sophisticated friend or family member? Not just that thoughtless grab from the local Home Goods bargain shelf that doesn't cost much but looks and feels like luxury.
The quest to elicit a delighted "I love it!" response to your holiday gift is one The Whistling Kettle has perfected.
The Whistling Kettle's Tea café-restaurants have, for the past 20 years, introduced tea to people of all ages, and the trend continues online, selling its innovative teas to new audiences, both male and female.
For Holidays 2023, the company has announced festive seasonal flavors that will please anyone on your list! From Gingerbread Cookie to Maple Taffy, to best-selling Earl Grey Cream to the popular Snowflake, to a Tea-of-the-Month variety gift box and new brewing infusers to make tea-prep fresh and easy.
And don't leave out their CBD Tea Flavors like Fairy Dust, Healer's Heart, and Oracle's Prophecy.
The company has revolutionized tea for traditional enjoyment and uniquely flavored Iced Tea blends, cocktails, and mocktails.
Trust me when I say The Whistling Kettle won't disappoint!