This is a sponsored blog; while the views expressed here were genuinely mine, consideration was paid to me by NestFresh.
Baking is probably one of my favorite things to do with my kids during this time of the year! Gingerbread, cookies, candy, and all the yummy goodies the holiday season brings. The smells in the house when I'm baking is intoxicating and makes everyone so hungry. We always have family and friends come over for the holidays and of course FOOD is what we all expect, right? Everyone is always hungry no matter if it is breakfast, lunch, dinner or even snacks you need to keep your guests fed.
But who wants to spend the entire time cooking, baking and then cleaning! Not me and I'm pretty sure you don't either. So how do we make this holiday season a bit easier for the people cooking it up for the guests? Well of course having the best ingredients will make everything tasty no matter how simple the dish is, if you got great product then no doubt it will taste wonderful.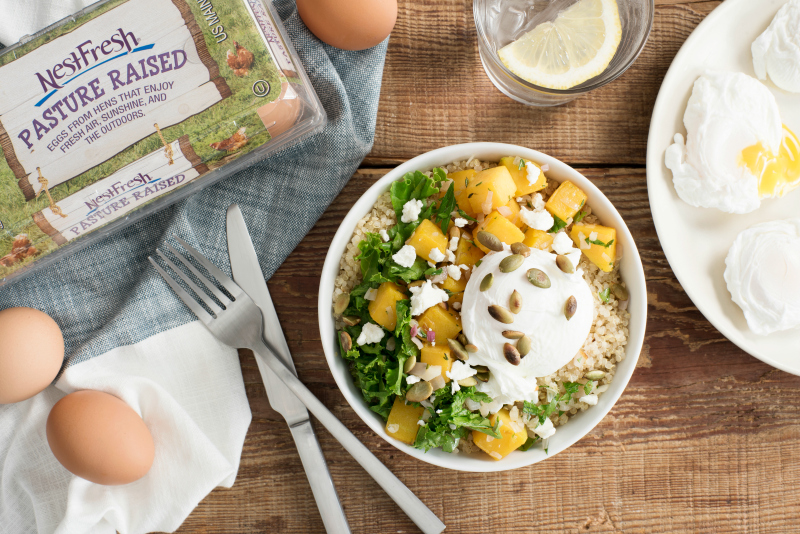 What is the one ingredient that is the primary and central ingredient to so many holiday recipes? The EGG! You will need the best eggs to make sure all those goodies and meals are delicious. NestFresh Eggs must be a staple in your fridge during the holiday season, no doubt! NestFresh Eggs come from happy, healthy hens, which make for better flavors.
NestFresh Eggs are also humane sustainable eggs that are produced on family farms across the country. They are available in Non-GMO Free Range and Pasture Raised varieties in local retailers, like Harris Teeter, Publix or HEB, to name a few. So why not give the your guests the best flavor possible and pick up NestFresh Eggs when you go grocery shopping, might want to grab a few cartons due to all the baking we will be doing too.
Guess what, NestFresh Eggs has prepared six recipes that you, your family and your friends are bound to gobble-up
during this holiday season:
Now if you like watching Recipe Videos (I do) then make sure to watch this:
Comment below on what RECIPE you want to make this holiday season.