Christmas is almost here and it's time to finalize your stocking stuffers. If you're looking for some great products to gift your beauty loving friends and loved ones, look no further! The recommendations below from Ban, MegRhythm and Hairdo are perfect and affordable stocking stuffers that everyone can enjoy. Stockings stuffers are another way to add surprise during the holidays. Since stockings are normally small, stocking stuffers need to be as well — but also pack an element of fun. They are the perfect opportunity to offer personalized and unique gifts, so check out these essential beauty stocking stuffer ideas below that are sure to impress.
Ban Purely Gentle Roll-On Deodorant ($10)
This travel friendly deodorant is the perfect gift for your workout bestie or always on-the-go friend. Made with a new, gentler formula, Purely Gentle provides 24- hour protection against underarm perspiration. Great for those with sensitive skin, the unscented protection will not compete with your perfume/fragrance of choice, leaving your underarms dry and odorless. The roll-on glides on smoothly providing instant freshness while leaving your skin refreshed all day long.
MegRhythm Gentle Steam Eye Mask ($10.99 for a pack of 7)
Give the gift of relaxation with these 10-minute hydrating and soothing eye masks that are perfect for your eyes after a long day. These masks help hydrate surrounding skin and calm irritated eyes with their steam heat sensation. The innovative, single use masks can be used anytime, anywhere, and are available in three soothing scents: Lavender, Citrus and Unscented. I have never seen these masks before and was dying to try them. After using them once, I am a life-long fan from now on.
Hairdo French Braid Band ($8.50)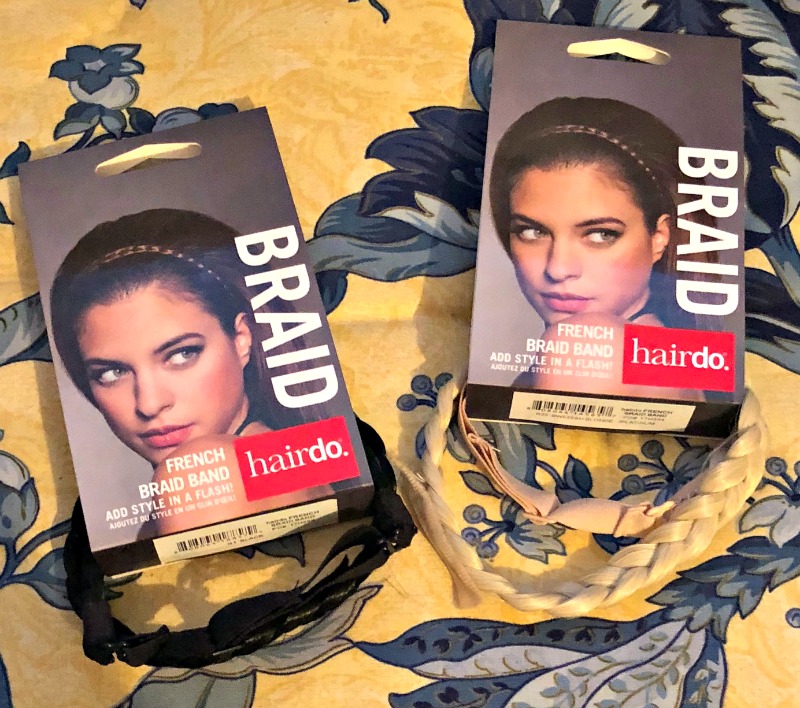 Spice up your hairdo with these French Braid Bands, perfect for adding that finishing touch to any look. The French Braid Band is as quick and easy as putting on a headband. Available in a variety of shades: Midnight Brown, Chocolate Copper, Chestnut, Buttered Toast, Ginger Blonde, Golden Wheat, Swedish Blonde, and Glazed Fire. This braided hairband is a super cute way to switch up your look for that holiday party or for a day in the office.
Connect with the products to learn more about them and to purchase for the holidays!
Ban: Amazon.com
MegRhythm: Amazon.com
Hairdo: Wigs.com