Moms have the knack for dressing their children up, especially the little girls. While it is the mother's intention to make their children look good, they should also keep in mind that the clothes their children wear fit every occasion and more importantly, should be comfortable. Combining fashion and comfort may be a daunting task, but can be made possible if we let our children participate in the decision making on what they should wear. There is no absolute dress code that applies to all girls because different girls have different preferences on what to wear. Listed below are some helpful advice on how to dress your little girl.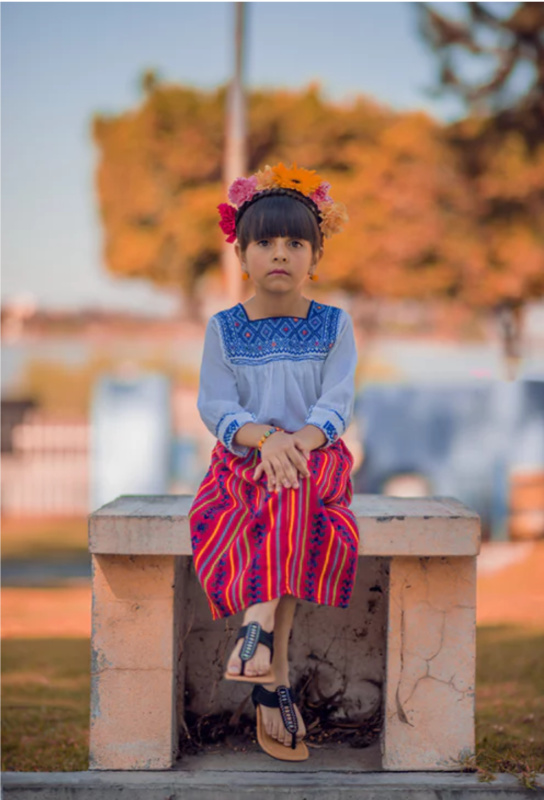 Have Your Little Girl Mirror Your Look
Some moms like to give their little girls the mini-me look. This can actually be great if you don't have an idea of what clothes to wear them. It's also a great opportunity to be a good outfit, role model for your daughter. It doesn't necessarily mean matching outfits, sometimes, the mini-me look just needs you and your daughter to have the same type of outfit, like the same floral-themed dresses, the same long-sleeved tee and pants combinations and the likes. You can be playful with your daughter by trying out the same time of hairstyle. Give your little girl a sense of responsibility and freedom by letting her choose the colors and letting her add accessories to her outfit. Just inform them in advance what the occasion is and what are the appropriate accessories and clothes to wear.
Dresses Are Versatile Outfits
Let your daughter know that wearing a dress can't go wrong on most occasions. Going to church, going to a birthday party or visiting relatives can be good opportunities for your little girl to wear a dress. If you have a great dress in mind to have them wear, but it comes short because your girl has outgrown it, you can improvise and convert the dress into a blouse and pair it up with leggings. Again accessorizing is a great way to capture the interest of your little girl. You can let her choose her accessories, and you can also suggest which one goes well with her dress.
Formal events and special occasions may require your girls to wear something extra special. Let your girl knows that the event is important and special and she will need to wear something special as well, like a gown. There are different gowns for girls you can choose. Just make sure they fit well and are comfortable to move around with. The one thing that makes girls apprehensive of wearing gowns is the thought that they could limit their movements.
Consider the Weather and Season
We can't emphasize enough dressing appropriately for the weather outside and for the season at that time of year. Moms have the natural protective instinct that sometimes leads them to overdress their kids. Just give them things to wear as an addition to their current outfit. If your daughter is already comfortable with her crop top and leggings outfit, but it's sweltering outside, you can always remind her to protect herself from too much sun exposure. Give her options for sun protection, like adding a jacket, a blazer or a sun hat. The same applies for other seasons, like winter. Offer her an extra jacket, mitts or quilt scarf. Sometimes she may not wear them upfront, have them keep the extra protective clothes in their bags. You'll be happy to see them wear protective clothes or accessories outside.
Teaching your children to dress appropriately for every occasion is a good life skill they can learn at an early age. Letting them know what the occasion is and having them choose their outfit based on the occasion also develops their sense of independence and freedom of choice. Also, one of the most important things dressing up your kids can teach them is being comfortable with what they wear. Always ask them if they are feeling good and comfortable with the clothes they are in. Dressing your kids up can be a fun and fulfilling task after all.