My kids are mixed, and we have the hardest time finding products for their hair type. So many people have recommended Mixed Chicks, and we finally got the chance to try it. My daughter has long hair and her hair frizzes so bad every day. She likes her curls, but she doesn't like frizz, so she usually ends up putting her hair in buns or a big ponytail.
I had her try the CO WASH first then we put CURL SCULPTOR in her wet hair:
She loved how it defined her curls, and I appreciated that after I had put this in her hair, my hands weren't greasy. She wore her hair down all day (which she doesn't do) and received a lot of compliments. It's been awhile since she was proud of her hair.
[Tweet "She uses the Daily Hair Dress to keep her hair frizz-free & looking good @mixedchicks @ronnkelly3"]On the days she doesn't wash her hair she uses the Daily Hair Dress to keep her hair frizz-free and looking good. My son who has a lil bit of hair on top wants curls, so he has been putting the Styling Gel and Tamer in hair and guess what…he has curls now. I used the Styling Gel too, and I rocked some cool curls that day.
I think we finally found the answer to my kid's hair issues and the best part is I can get it at my local Target.
Coil, Kink & Curl Styling Cream — This cream uses six nourishing oils to help hair retain moisture while making styling easy.

Slick Styling Tamer — This lightweight pomade provides edge taming and sleek styling for sophisticated buns, ponytails, up-dos, faux hawks, and more.

Conditioning Cleansing Co-Wash — This creamy, no lather cleanser is a revitalizing shampoo alternative that uses jojoba and castor oils to restore strength and flexibility for easy detangling.

Curl Sculptor — This light curl definer uses pro vitamin B5 for a weightless, fast drying formula that's perfect for a natural style or free-flowing look.

Daily Hair Dress – This avocado, almond, and safflower oil infused creation rejuvenates dry, brittle hair by adding continuous moisture and repairing split ends. It works wonders for moms styling ponytails, braids, and curls.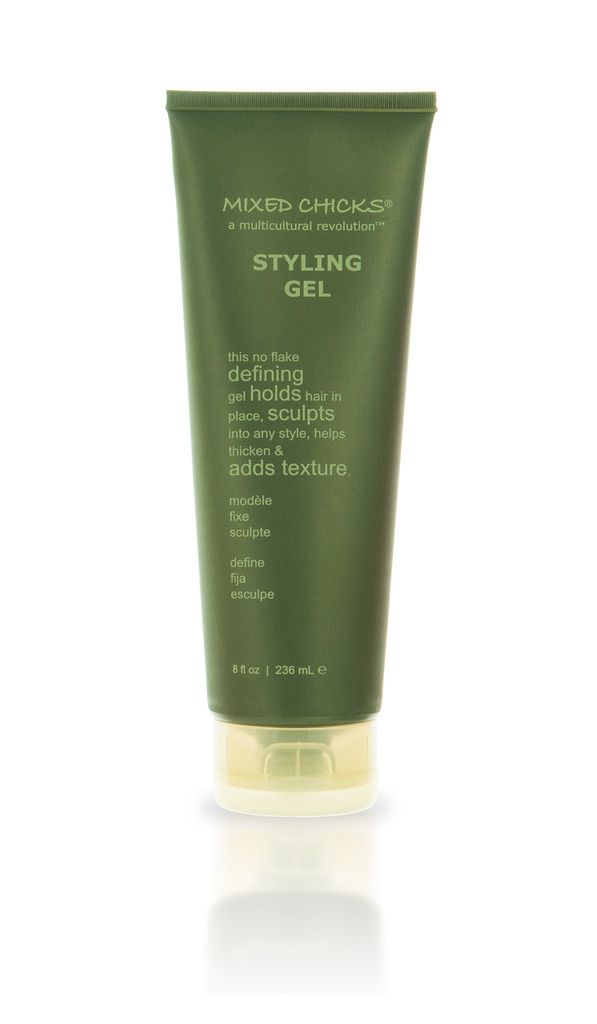 Styling Gel — This no flake defining gel works to add thickness and texture while holding hair firmly in place.
Mixed Chicks was launched by two "mixed chicks" on a mission to create a product line to meet the unique demands of the multicultural woman. They've turned a dream into a reality, providing women of different ethnicities with hair care and makeup products that embrace and celebrate their diversity. Mixed Chicks can now be found around the world, enriching her skin and luscious locks with quality ingredients and a dedication to her natural beauty.