Mix Lots of Things With The ProMixx Vortex Mixer
I have an old blender. You know the one, it's big and clunky and you have to plug it in. It works ok, but can you take it with you? Nope. The ProMixx Vortex Mixer is totally portable. It is great to blend smoothies or protein shakes. I also use it to make pancakes. It is so strange to walk around while mixing at the same time. So let's say you make a smoothie, but it has been sitting in the cup for awhile. You simply push the button and it mixes it again. It is so easy! I am in love with this thing.
There are other ways you can use the ProMixx Vortex Mixer. You could also mix hot chocolate, cold coffee, teas, fruit smoothies, and anything else you can think of (it's a healthy person's dream). The thing I really like is the sports flip cap. It stays completely sealed until you open it. This thing will NOT spill at all. The twist seal lid makes sure of that.
The company sent me some awesome stuff! I received the ProMixx Vortex Mixer (Original in Pink). They also sent the ProMixx Vortex Mixer 2.0, which is a bigger and stronger version of the "original". It has a 600ml capacity. The 2.0 comes with a NUTRiPOD storage container for any kind of supplement powder. So if you go to the gym and use supplements, the cup (container) holds it while inside the mixer. It all fits perfectly together and ready for you to use. There is a fluid scale on the mixer for proper measuring. It also has a detachable base which is the Lithium-Ion battery. It comes with a micro-USB charging cable too.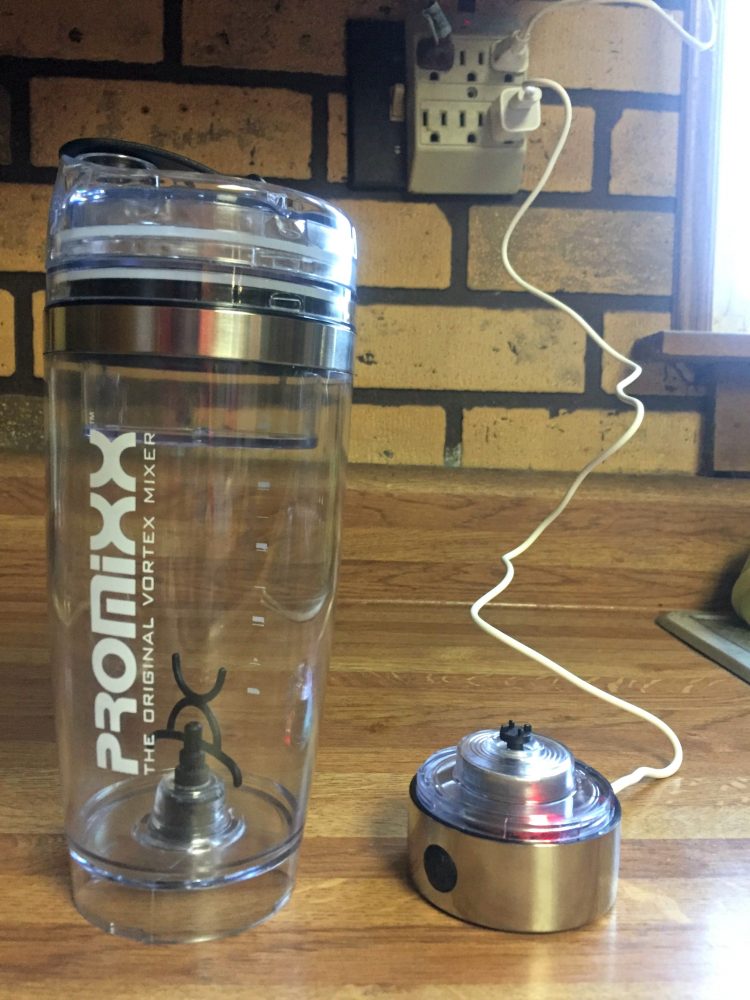 The only thing I wouldn't use with these mixers is ice. The scientifically-engineered blade is made of a hard plastic, but I would be afraid that something hard like ice may break it. That is why it is called a mixer, not a blender. It worked great for the things that I used it for. I make a lot of pancakes, and it works great for that! You could also use it to mix eggs for scrambled or french toast. I'm sure you could come up with your own ideas on what to use this for. I really liked how well it mixed, and how nothing spilled at all. This is coming with me wherever I go now! I hope that you go and buy your own too. If you are interested, please click on the links that I have provided. Let's get healthy together!
Connect with ProMixx Vortex Mixer/ Facebook/ Twitter/ Instagram/