Underwear is one of the least thought about pieces of apparel for the everyday person, but one of the most important for some. When I wake up in the morning and put on my clothes, I think less about my underwear than anything else because no one will see them. I am happy to have them, but I have always had access to them, therefore I am indifferent to them. But for many people, underwear has or will become a luxury, only available due to the generosity of others.
Recently, I came across an intimate apparel company, MADI Apparel (which stands for Make a Difference Intimate Apparel). They offer an elegant, eco-friendly line of underwear, sleep tops, robes and bralettes. The best part of this company is that they donate a new pair of underwear to women in domestic violence shelters, homeless shelters and rape crisis centers for every MADI garment purchased. Those organizations receive clothing and household goods donations, but rarely new underwear. Wow. Learning about this definitely made me stop and think. Underwear. Yet another thing I have truly taken for granted.
Underwear: The Gift That Keeps on Giving
Since Mother's Day is coming up, MADI Apparel would make a lovely addition to any woman's closet as they truly are the gift that keeps on giving. Another plus, is that the underwear, sleep tops, sleep shorts and robes are made in the US from viscose of bamboo, a beautiful high-end, sustainable fabric that is self-wicking, anti-microbial and quick-drying. For women in need, this is a necessity. They're able to hand wash and hang dry a pair overnight as they have little to no access to washers and driers. The underwear costs between $30 and $34, bralettes are $46 – $48, sleep tops are $54- 56 and robes are $88 – $98.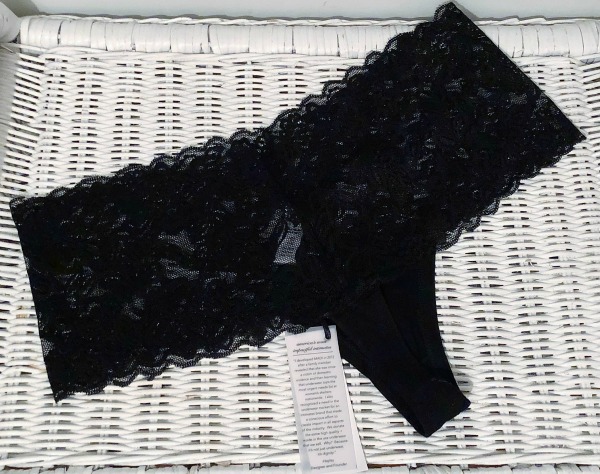 About MADI
MADI is a woman-owned small business that hires woman-owned cut and sew teams to manufacture the underwear in the US, substantially lowering their carbon footprint. So far, MADI has donated over 4,500 pairs of underwear to women in need through 26 partnered organizations. This includes domestic violence shelters, homeless shelters, rape crisis centers and international aid organizations.
CONNECT WITH MADI APPAREL: Site | Facebook | Twitter | Instagram | Pinterest | YouTube