Do you know or love a child that enjoys science? Maybe you want to get them more interested in it? Either way, check out My First Lab. Their items is sure to magnify a child's love of science. Just ask Liam!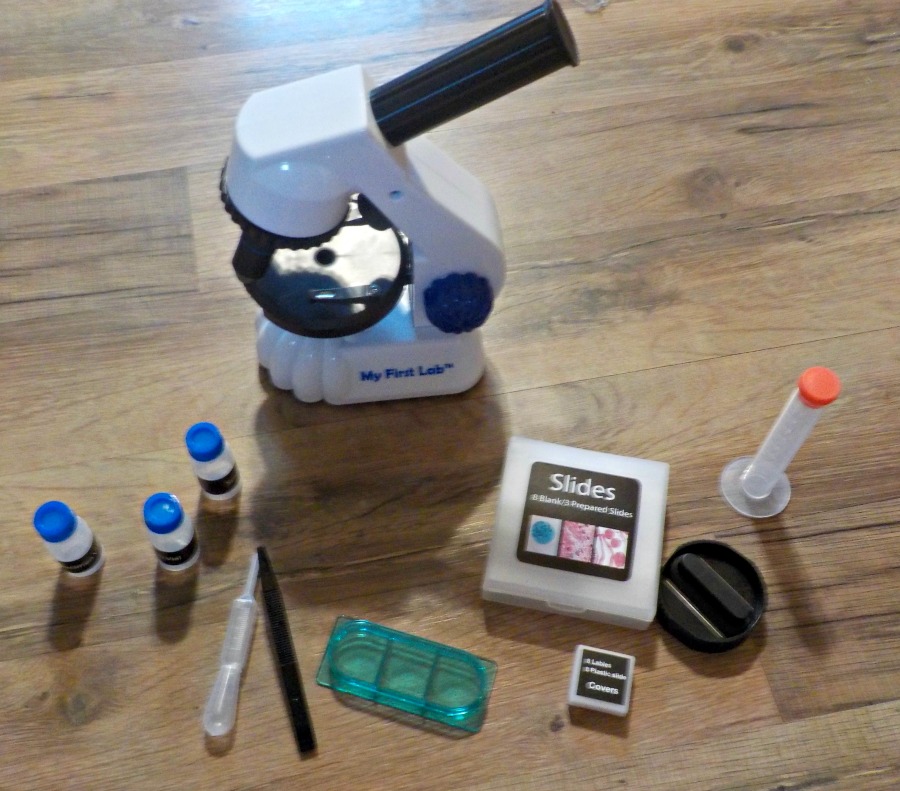 Magnify a Child's Love of Science with My First Lab
There's no better way to stir a child's curiosity than by feeding it. Which is exactly what My First Lab's wants to do. Liam has their Duo Scope Starter Kit, and he loves it! When we get it out he either pretends to be a doctor, or a vet. We have made own slides with some of the accessories too. We have a flea on one, dog hair, and a whisker that Bayleigh lost. He's looked at fruit, veggies, fabric, a piece of fingernail, and even a booger with his Duo Scope. (Yes, even a booger. I mean come on, everyone wants to know what they're made of, don't they?) The top and bottom LED lights makes it so you can view things on slides, or 3D items.
This starter kit comes with the microscope, 4x, 10x, and 40x lenses. It also comes with a forty piece accessory kit and a science experimenting guide. Hours of fun are to be had with a Duo Scope. Liam loves his and we think it would make a wonderful holiday gift for any child.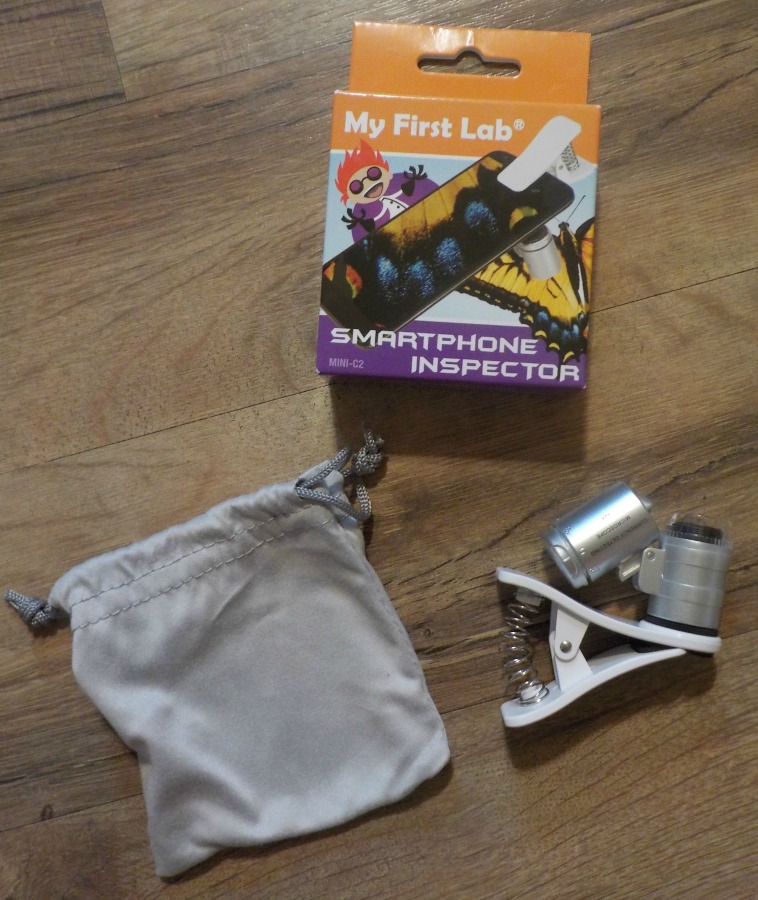 Take learning on the go
We all lead busy lives, which means we're usually on the go. What if you could take learning and curiosity with you? Well, thanks to My First Lab, you can. Their Smartphone Inspector is perfect for on the go learning and fun! It attaches right to any cell phone, and magnifies things about 60x. It's so neat! We took ours with us to the doctor the other day. While Liam waited his turn, we snapped some pics of what we looked at. Take a gander below, and see if you can guess what we looked at.
These are just two of the many awesome items from My First Lab. Head to their website to see more! Get social with them via Facebook and Twitter too.