Everyone eventually has to try something new at some point in their life. To make a change to something different from what they're doing now. It's a part of life that makes living so interesting for many. Same as with being passionate about something. Movies, video games, reading, and of course the big guy, food. Let's be honest, we all have a particular liking when it comes to food.
When it comes to food, well, let's just say eating can become a hobby. There are so many different dishes that we may have yet to try out there. Sure we all have different tastes when it comes to food, but that's okay. You are bound to find something that's right for you. Or, you can turn to cookbooks in order to try a new style too. In fact, it just so happens I have a selection for you to take into consideration.
More Than Enough Recipes To Give A Go
When it comes to losing weight, many roads can be taken. Following a low-carb diet is a great way to get in shape and lose weight. Although, it can be hard to narrow down the all the familiars. So, why not turn to meal prepping in order to aid your experience? Making something ahead of time can help before you give into cravings. What you need is a copy of The Everything® Low-Carb Meal Prep Cookbook!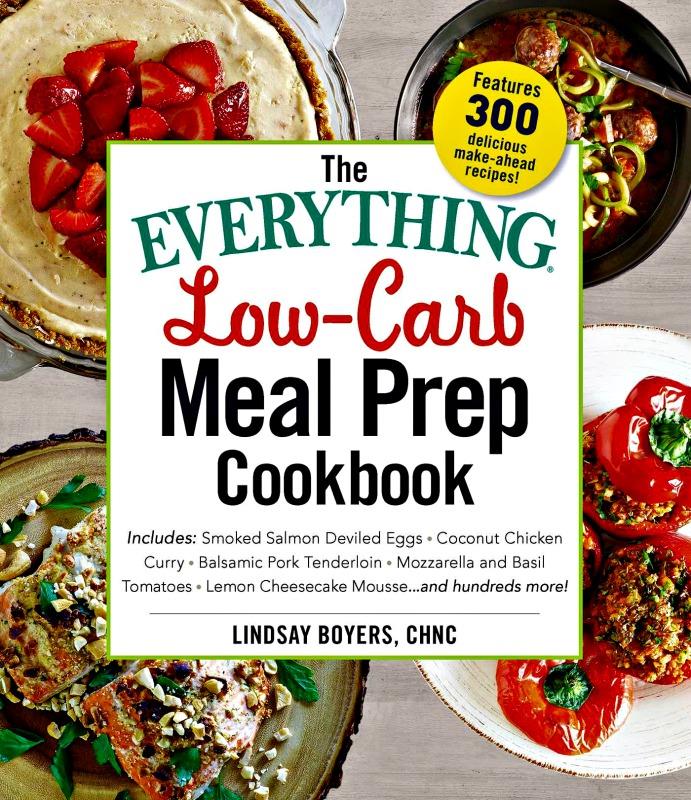 This will show you how, with a little advance planning, you can create healthy, low-carb meals for every day of the week to control exactly what you eat. With 300 delicious recipes, you'll find it easier than ever to get into the habit of prepping your meals. Plus, you'll save time and money while starting on the path to a healthier diet. You'll come across dishes like:
Smoked Salmon Deviled Eggs
Balsamic Pork Tenderloin
Lemon Cheesecake Mousse
And Hundreds More!
Now, if you prefer a menu more along the lines of summer selections, then not to worry. A copy of The Everything Low-Carb Meal Prep Summer Menu would be perfect for you. This one features perfect warm weather recipes like Creamy Cucumber Salad, Grilled Cauliflower with Sesame Sauce, and Strawberry Cheesecake.
Either of the options would be great, but grabbing both may be the way you want to go. So check out all of the information I have for you above.