Loacker Classic Minis Are Delicious Wafers – They Go Great With Coffee
Wafers are one of my favorite cookies but I can't seem to find the quality that I'm looking for from store-bought brands. Luckily, I've come across some of the tastiest mini wafers I've ever had. Yes, they're that good. Loacker Classic Minis are perfectly sized and oh, so yummy! They have a great crunch while that sweetness hits your taste buds. Not too sweet, just enough. Those layers of flavor are so amazing. I have finally found my favorite wafer!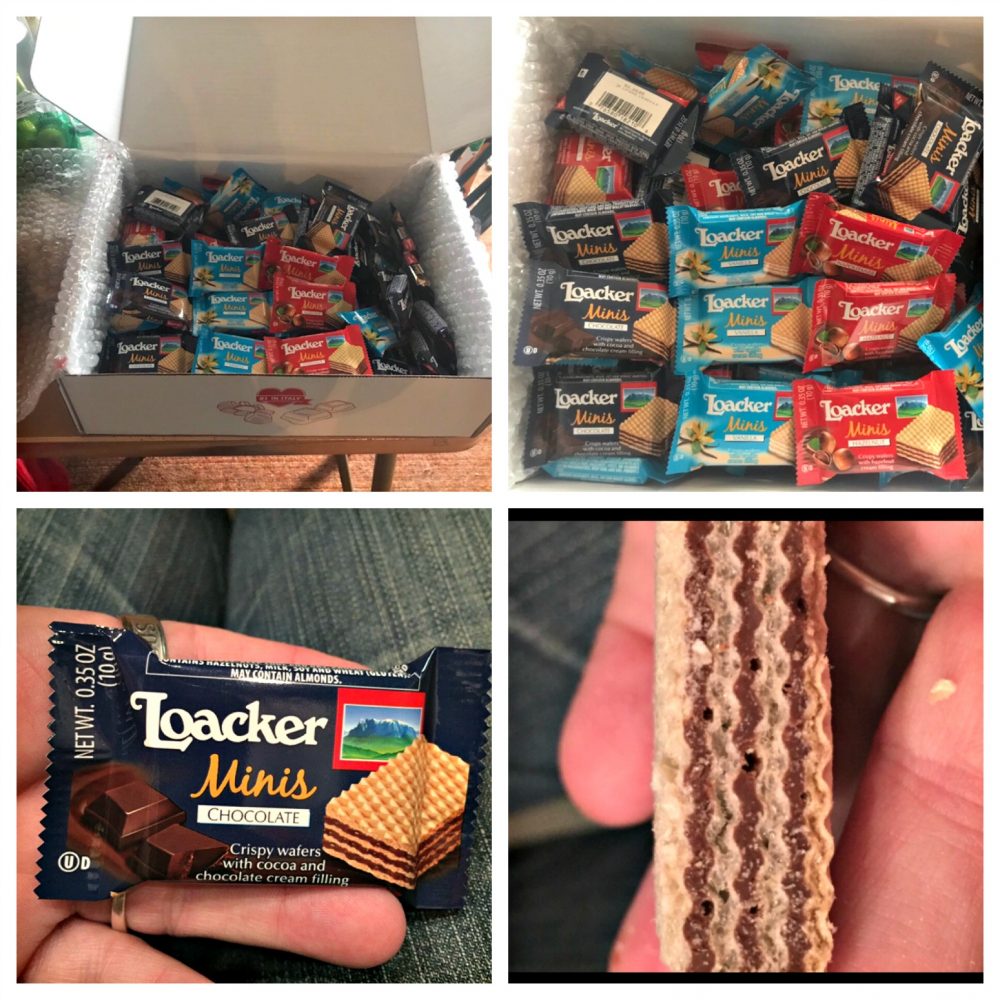 Loacker Minis are the right size to fit into lunchboxes, purses, backpacks (for hiking, etc.), a glovebox, or wherever you would like a nice, special treat. The sweet taste would make you think that they're filled with sugar, but you'd be surprised to know that they're actually 100% natural and lower in sugar than most snacks. My granddaughter is always asking for some kind of snack, so I'd rather give her something like this instead of a bag of Oreo's or a sugary drink. The Minis are available in three different flavors, which are vanilla, chocolate, and hazelnut. My absolute favorite is the chocolate wafers! They are crunchy and melt in your mouth the minute they hit your tongue. The secret to their amazing taste is their dedication to the best ingredients. They use things like Italian hazelnuts, real Bourbon vanilla, delicious cocoa, sun-ripened raspberries, and fine Loacker chocolate. All of their ingredients are sustainable too. I love a company that cares for the planet!
The wafers have three layers of delicious, cream filling and four crispy, crunchy, paper-thin wafers. The company was very generous with the wafers. My family and I enjoyed eating all of the different flavors! Even though chocolate was my favorite, I did enjoy the vanilla and hazelnut. They go great with ice cream, but I also loved dipping them into my coffee. If you know a coffee lover, these would make a great gift for them. I'm sure they'd love to pair them with their coffee too. These mini wafers would be great as a gift for a teacher too. It's always hard to buy for certain people at the holidays. What person doesn't love the taste of a delicious snack/treat?
Connect with Loacker/ Facebook/ Instagram/