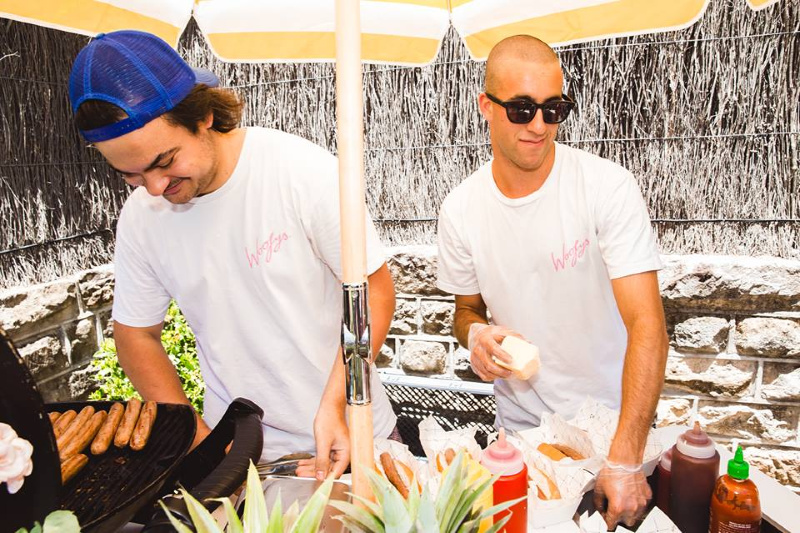 At-home birthday parties are great. Your kids' friends are there, you can invite your neighbors over and you don't have to worry about sharing the venue with other parties. While cleaning up may be tough afterwards, you have to admit that it's much more convenient than having to drive elsewhere for the festivities.
Now you can make things even more convenient for yourself by hiring a food cart to cater the celebration. Food carts are a novel and cool idea that we're sure your kid will be in to as well. Plus, there are plenty of benefits to the idea, like not having to prepare the food yourself. Not to mention there won't be any dishes to wash after (score!)
Benefits of hiring a food cart for your kids birthday party
If you're not yet sold on the idea, here's the upside of hiring a food cart for your kids' party:
Food carts are suitable for both indoor and outdoor events.
You can choose healthy options disguised as regular fast food. There are plenty of food carts that serve high quality food made from fresh ingredients but with lots of flavor and flair.
Kids will love the professional and colorful food presentation offered by some of the carts out there.
They add a festive and fun vibe to any gathering.
Food cart ideas for your kids birthday party
Taco food cart: Taco carts are a firm favorite among kids. That's because their food is easy for little hands and tummies to handle, and the flavors are delicious. Plus, a taco cart won't hurt your wallet either.
Thai street food: Thai food carts offer a lot of kid-friendly options, like pad thai and fried rice. They're also more substantial and likely to keep the kids satiated for longer.
Indian food cart: Kids with an exploratory palate will definitely appreciate having an Indian food cart at their party. A few kid-approved options to consider include taco chaats, butter chicken curry, onion bhajis and samosas.
Italian: What kid doesn't love a mini-pizza?
Classic American: Alternatively, you can keep things simple with hot dogs, sliders and fries.
Things to consider
Before you hire a food cart make sure you have your bases covered. Here are a few factors to keep in mind.
Make sure the food cart has a permit.
Consider the number of people that will be present at the party. If you're planning on inviting more than 100 people then you should definitely hire more than one cart to avoid needlessly long queues. Let the food carts you hire know how many people are coming to the party so they can prepare accordingly.
Will you hire chairs and tables for guests or will everyone be standing?
Make sure there's enough space for your food cart/s to park and setup. The area should be spacious enough for people to access it easily when they want to eat as well.
Specify the time at which the event starts to make sure the food cart operator arrives before time to setup. You should also make it clear how long they're expected to cater for so they can prepare appropriately.
Consider your guests' preferences when choosing a food cart. Since you'll be catering for kids, go for something simple yet exciting.
Ask the food cart operator if they're bringing cutlery and napkins. Some food carts prefer to bring their own branded materials for promotional purposes, while others will just provide the food.
Make sure you're clear about who's providing the trash cans too as you don't want your guests to be stuck wondering where to chuck their disposable utensils.
While food cart catering is inexpensive, it can become a considerable expense if you let things get out of hand. Some of the factors that will affect food cart catering cost include the number of guests you're catering for, the amount of time the cart will spend serving people, and the menu items you want served at the party.
Hiring more than one truck could mean double or even triple the expense so make sure to prepare for that in your budget.
Conclusion
The food cart experience is about more than just feeding your guests. It adds to the overall ambience and feel of the event and it'll turn your kid's party into an unforgettable occasion. Thanks to its colorful and fund aesthetic, the party food cart is perfect for kid's birthday parties and other intimate events. It offers a diverse menu with laid-back yet exciting options that will make your party the talk of the town.