I come from a long line or artists and crafters. My son loves to craft, which makes me giddy! Last night we got crafty for Halloween and it was so much fun!
Let's Get Crafty for Halloween
If you love to craft, or know someone that does, then you need to get your hands on 3Doodler Create. This thing is amazing! My son and I haven't been able to put it down since we got it. Even my husband was intrigued and had to try it out for himself. We have been having so much fun with it!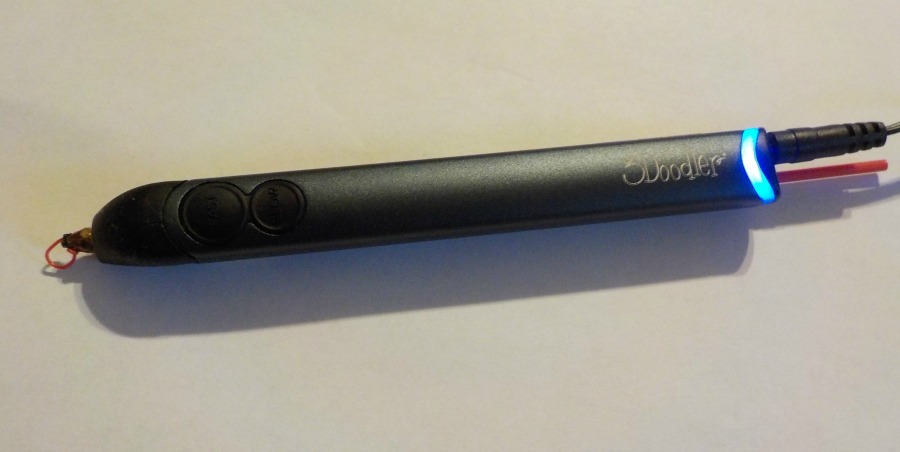 So what is it?
3Doodler is the world's first 3D printing pen. It's like a pen that you can create 3D crafts with . Think of it like a hot glue gun, but instead of using glue, you use colored rods of ABS plastic. The possibilities are endless. Seriously, it's hours of fun for everyone. And yes, it's hot, but kids can use it too. My son is eleven and he had no problems. The tip has a safety area where you can feel heat, and then you know you're getting your hand close to the end. That little reminder helps my son to use it with no issues.
Sugar Skull Kit
I have a major love for sugar skulls. They are absolutely gorgeous and each one is a work of art. The meaning behind them is beautiful too. So when I saw their Skull Canvas Kit, I had to have one. I had a blast decorating my skull in my favorite colors. It was easy too! I love how it turned out. Pretty cute right?
Let your creativity guide you
When I was done creating my skull, I gave my son the 3Doodler Create, some paper, a plastic box, and colored rods and set him free. He decorated a plastic box for his dad to put his allen wrenches in. Then he doodled on the paper and peeled his creations right off. We can now affix a pin back or even a magnet to them so we can wear them or display them.
Project ideas
If you're looking for ideas to get you started, before you unleash your creativity, 3Doodler has you covered. They have an entire section of tips and ideas to get you started on become a 3D printing pro. Check it out!
Grab your 3Doodlers here. Follow via Facebook, Twitter, and Instagram too.