Even with everything going on in the world, summer vacation doesn't have to be boring.
Especially for the kids, who are always looking for something to do. During this time of year they look forward to having a blast. The key is to figure out what's the best route to take.
Now, kids love being able to go to camp because its a great experience.
During this unique time of physical and social distancing your options are indeed limited.
Well, that can change for the better and the kids can get excited once more.
Welcome to #CampDreamworks
Camp is getting a whole new perspective with the idea of Camp Dreamworks!
Now, Camp DreamWorks was established as a way for kids to expand their imagination, spark creativity, and stay connected during summer.
To help kids (and parents!) escape for a quick break and a bit of summer fun, DreamWorks Animation will offer a variety of easy-to-follow virtual activities every week!
Kids can draw beloved characters along with DreamWorks artists, join a DJ-hosted Kipo and the Age of Wonderbeasts dance party, create a Spirit Riding Free inspired obstacle course & more, all while staying home!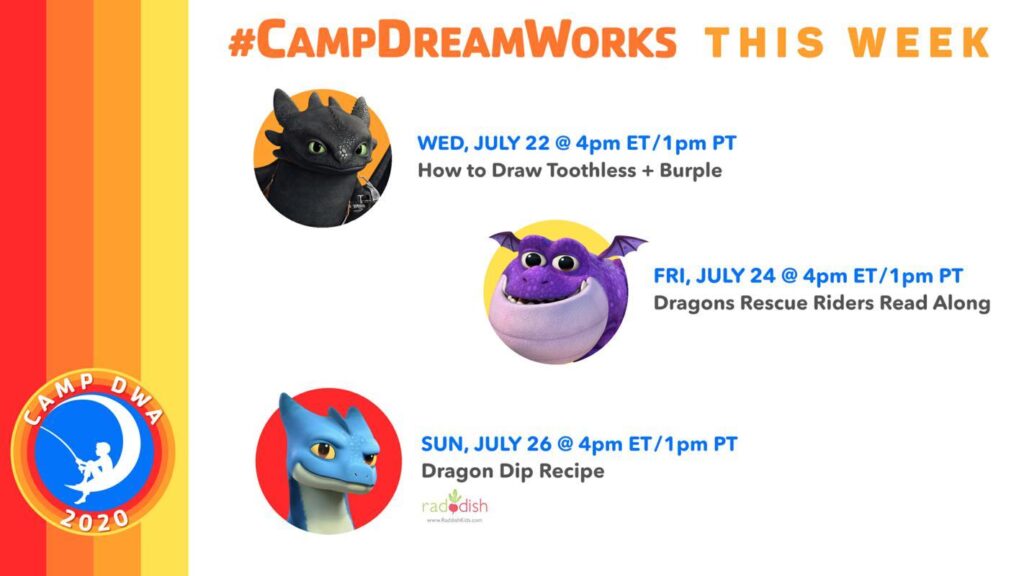 There are a ton of activities that the kids can take part in. A few of those activities include the following:
Draw alongs
Live concerts
Dance parties
Papercrafts
STEAM activities
Obstacle courses
And many more!
Join the fun online and stay inspired, all you have to do is visit camp.dreamworks.com to learn more. You can also check out their Facebook, Instagram, and Twitter pages too!