"Learning Resources is a leading global manufacturer of innovative, hands-on educational products trusted by teachers and parents and loved by children."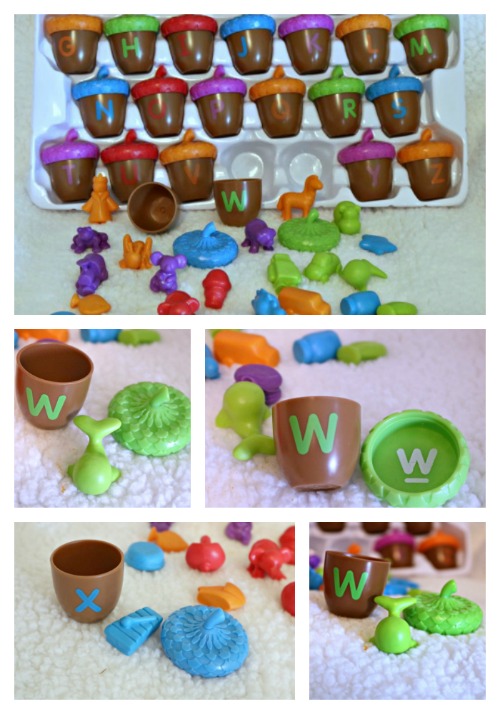 How fun are these acorns? While also challenging kids to match the letters with the animals that begin with that letter. Different ways to learn and play. Because they can match uppercase and lowercase letters as they put the acorns back together. Or they can play hide-and-seek by finding a surprise in each acorn. While colors correspond to the letters, and they can practice making words. Learning their ABC's, beginning sounds and oh so much more! I have had so much fun playing with my grandkids and these acorns. In this set, you receive 26 two piece acorns, 26 color coded counters. And perfect for ages 3+ and grades PreK+.
Lil' Lemonade Stand-Off™ A Memory Matching Game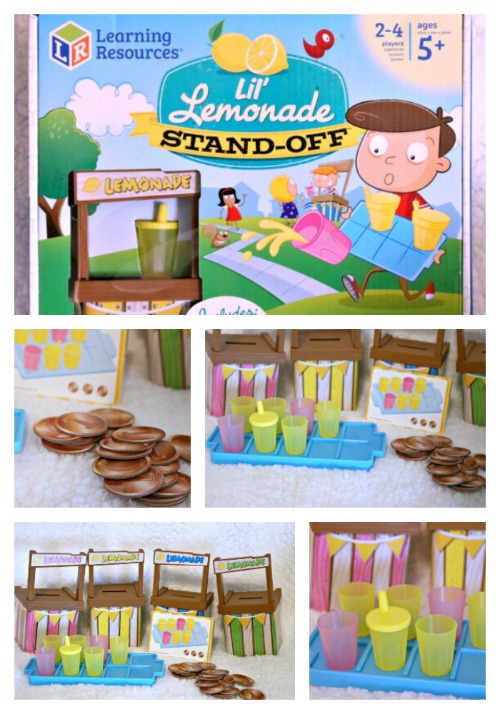 This game is so much fun. It is such a cute matching game. Because you earn "coins" when you fill orders, you find your kids competing to win the most "coins." While they draw a card, look at the order of the cups on the card. Then, you turn the card back over and try to recreate their order. If you get it right you earn "coins." Now you have to be careful and think about the card you looked at. Because two cups have a lid and straw. So make sure you watch for that. Each set comes with 10 cups, 2 lids, 20 coins, 30 order cards and 4 Lemonade stands with different color tops. Have fun while learning and using your brain to remember the orders. Great for ages 5+.
So, go ahead, grab a game and hang out with your children. Make memories while they are little. Learning Resources games and products are perfect for quality time with your kids.
Follow Learning Resources for brand news and updates on their social media sites:
Website
Facebook
Twitter
Instagram
Pinterest
Youtube
Google+