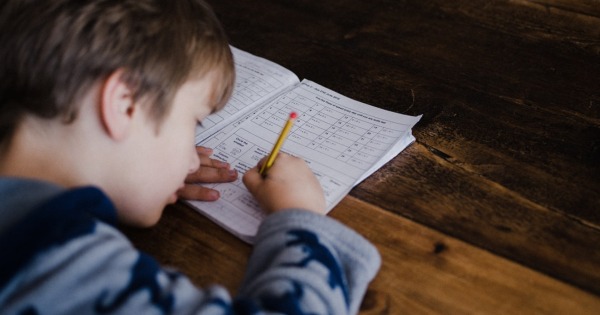 With students all over the country having to learn from home this year, the home environment is all the more important.
If your child's learning environment is not healthy and stimulating, their ability to do well in school will be hindered.
You want to make sure your child has a safe, comfortable, and productive learning environment as they go through this school year either entirely from home or at least partially.
Here are a few things you can do to ensure your child can do their best from home while staying healthy, too.
Their Own Space
One good way you can ensure your child has the ability to be productive is by establishing their own area in which to do school work and attend online classes.
Having their own designated space will help to structure their day while they're at home.
If they don't have a place to work, it will be just one more hurdle for students to deal with.
Give them some structure even though they're at home by providing a space for them to use whenever schoolwork needs to be done.
Safe Spaces
While you're scrambling to find a place for yourself to work that's quiet and comfortable and also providing a space for your kid, you may be running into rooms you don't typically use as much, maybe even the basement.
If this is the case, just be sure that the rooms are safe.
For example, in 1978, the government banned lead as a paint ingredient because of its health risks, but most homes built before 1978—about 57 million of them—still have lead paint somewhere in them.
You'll want to be sure that whatever room you have your child working in is safe from lead paint.
This is because led paint can be incredibly damaging for the learning process.
Lead exposure has been proven to affect a child's test scores, memory, learning ability, and fine motor skills.
For this reason, it's super important for your child's success that you check and double-check before setting them up in a room that could be dangerous.
Proper Resources
While working from home, it's likely you'll want to have a conversation with your internet company.
Your wifi is going to need to be working in tip-top shape to support everyone working from home.
One way you can ensure your child's success is by providing them with the resources they need to succeed.
This means having a laptop they can use for learning, having wifi to accommodate the online coursework, and helping them with uploading and downloading assignments when necessary.
Support and Encouragement
For many dealing with online learning, it's been a struggle.
It's not preferred for the students, the teachers, or the parents. The best way you can help your child to succeed is by offering support and encouragement.
If you're able, monitor your child's coursework. Make sure they're doing things correctly and on-time.
If not, talk to your child about why and create a structure for them that allows them to follow instructions more easily.
Additionally, another way you can ensure your child's success is by supporting and encouraging their teachers.
For many, this is entirely new. Having to relearn your job and update your entire curriculum to fit an online model is a lot.
On top of having to teach those who are in person while also managing a computer for those learning remotely, teachers can easily become overwhelmed, too.
We'll all need a little patience and grace to get through this change.
A big part of learning from home is going to be monitoring the mental health of the students, teachers, and parents.
Make sure you're giving yourself a break, too.
While there are many more tips to help your child be successful and healthy while learning from home, these will help you to get started.
Remember to provide structure, safety, and support first and foremost.