This post is brought to you by BODYARMOR and Mom It Forward Media. Thank You.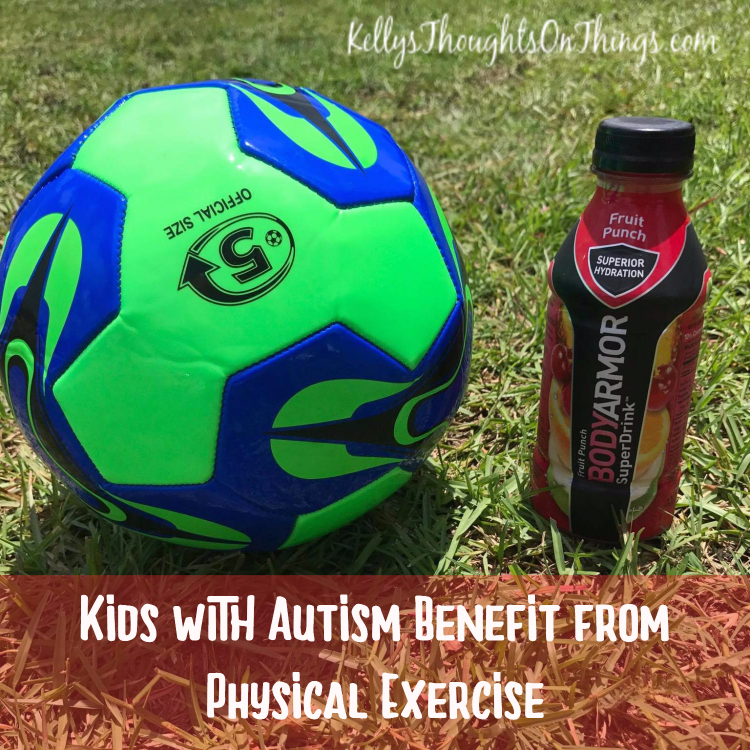 Physical exercise is essential to everyone!
No matter what size, age or capabilities are we all need exercise in one form or another. Getting healthier is a goal for all of us in our house, and we started going to the gym but my oldest child has autism so going to the gym is hard for him. We started doing a Backyard Workout for him which is fun and rewarding.
Devon loves soccer, so we have him doing some kicks and running with the ball all around the yard. Having this consistent activity is something he looks forward too, and that makes me so happy he is enjoying this exercise in his routine. Every morning the first thing he asks is "When do we go outside, Mom?" We love his enthusiasm because that also gets us up and outside for his daily exercise.
By doing this physical exercise daily, it is helping with his motor skills, balance, muscle tone, and communication skills. We make sure to do the same routine every day, so he knows what is going to happen.
After kicking the ball around the yard for at least 30 minutes, we take a break to get hydrated with BOD
YARMOR which provides his body with Superior Hydration. This drink is a healthy alternative to traditional sports drinks. BODYARMOR is coconut water with potassium-packed electrolytes with no artificial flavors or sweeteners, low in sodium and with vitamins.
BODYARMOUR comes in 9-great tasting flavors: fruit punch, orange mango, strawberry banana, tropical punch, blackout berry, mixed berry, grape, watermelon strawberry, and lemonade. Devon's favorite is the Fruit Punch.
After hydrating and resting for 15 minutes we then jump into the pool. Swimming is his favorite activity to do so we incorporate this into his daily physical exercise too. Watching him smile and play in the pool warms my heart.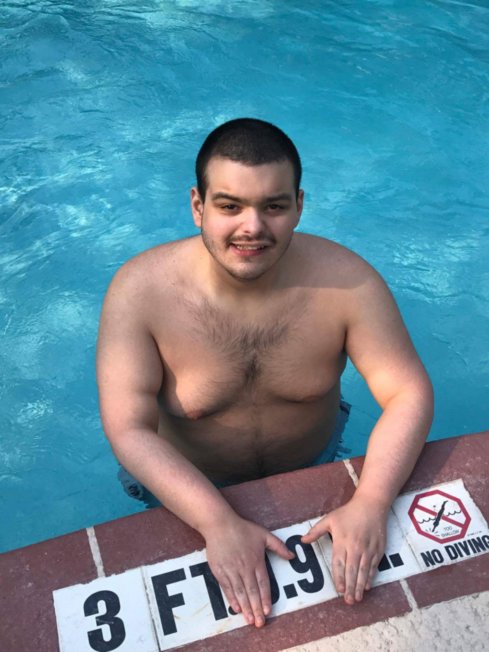 Adults with Autism have a higher rate of obesity as well of other health issues, so we want to help Devon beat the odds. We are ALL getting physically active to help prevent diabetes, heart disease and to stay healthy into our later years. I feel an example to our kids on how to take care of their body by exercising daily is an essential life skill.
Also, the need to make sure he hydrates is important too and BODYARMOR Super Hydration drink does the job! BODYARMOR is the brand of choice for athletes and has assembled an impressive team of young, superstar athletes such as James Harden, Mike Trout, Dustin Johnson, Andrew Luck, Richard Sherman, Dez Bryant, Anthony Rizzo, Buster Posey, Skylar Diggins and several others.
Please check you local Publix, Sam's Club, or Kroger near you for BODYARMOR and make sure to print out this BODYARMOR COUPON to take on your next visit.
Check out how your athlete can become the next BODYARMOR athlete here: http://bit.ly/2rsSfFI
#Switch2BODYARMOR #BringIt