The holidays are a special time of the year, one that everyone loves to take to the fullest extent.
Everyone gets to see some of their closest family members, exchange gifts, indulge in great food, and embrace what the holidays truly mean.
There are quite a few things that you can do leading up to the big day.
Being that the kids are overly excited, it helps to keep them going as much as possible until Christmas arrives.
Kids have a lot to look forward to what's to come during the Christmas season.
While they indeed look forward to presents there are other ways to keep their minds on the spirit of it all.
With that thought in mind, what if I told you the kids can craft the perfect holiday creation with a tasty sweet companion.
That's right, it's time to bring Wonderful Halos to the table!
A Great Taste & Crafty Crafts
If you aren't familiar with Wonderful Halos, then surely you're missing out on something incredible.
Halos mandarins are Mother Nature's perfect snack—sweet, juicy, seedless, and easy for little hands to peel. Not only are they convenient, but kids absolutely love the way they taste.
Wonderful Halos are California-grown mandarins. What's incredible is that they are in full season from November up till May!
This is the perfect snack for kids, but parents shouldn't shy away from them either.
Now as great tasting as they are, the kids make holiday crafts out of them as well. So how about the perfect holiday craft idea?
DIY Wonderful Halos Snowman
What would the holidays be without a nice craft that you can do with the kids?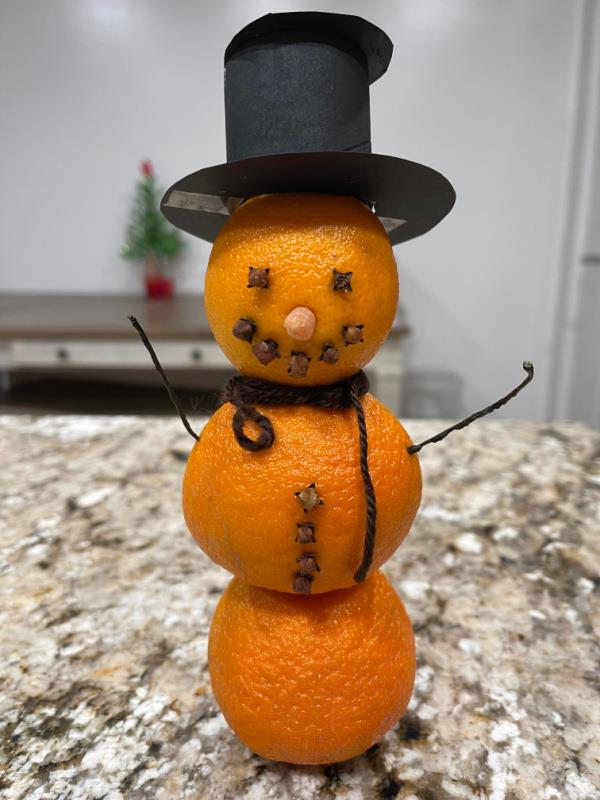 This year, you and the kids can get a little creative with the DIY Wonderful Halos Snowman Created by Jodi Levine!
Everything you need to know about this cute and creative craft will be below.
Supplies: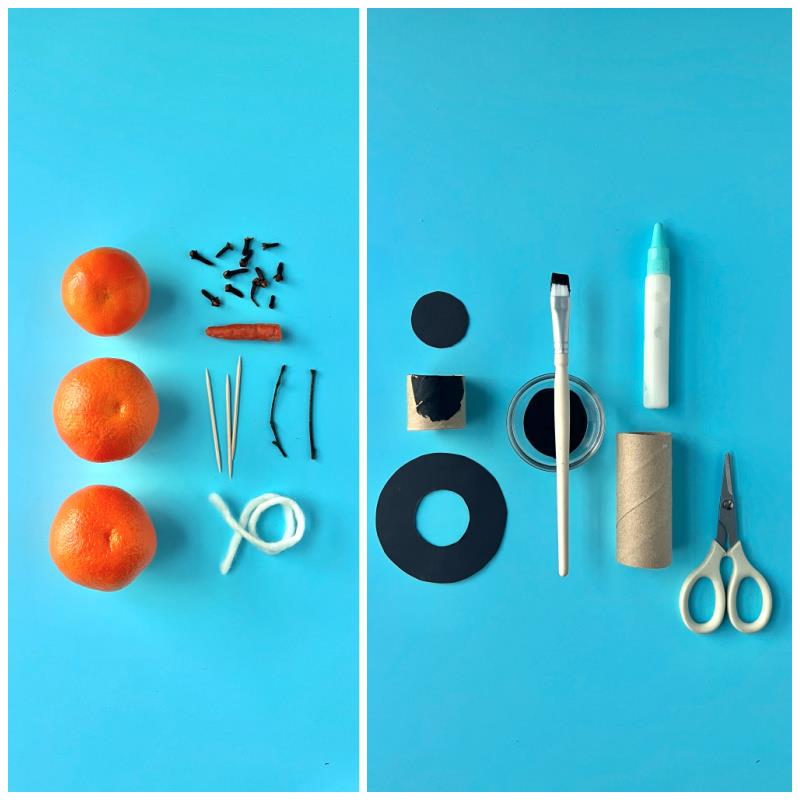 A recycled cardboard tube (from aluminum foil, plastic wrap, paper towels, or toilet
paper)
Black paint
Paintbrush
Black heavy paper or card stock
Round object to trace, 3" wide (such as a jar cap or the inside of a roll of masking tape)
3 Wonderful Halos mandarins
9 Cloves
Small piece of carrot, cut into a small conical carrot shape
Small clean twigs (or grape stems if you want to keep your snowman edible)
Toothpicks or wooden skewers
A thick piece of yarn or felt cut to 11"
Instructions:
Cut off a 1 ¼" piece of the cardboard tube and paint it black.
While drying, make the hat brim. Trace a circle, around 3" in diameter, and cut it out.
Use the cardboard tube to trace another circle in the center of your large circle and cut it
out to make a donut shape. Use the tube to trace one more small circle for the hat top
and cut it out. Glue the small circle to the top of the painted tube piece and the donut
shape to the bottom.
Push in two cloves to make the eyes and four for the mouth. Use a toothpick to poke a
hole where you want the nose to go and push in the small carrot.
Press three cloves in the second mandarin for buttons and push in twigs (or grape
stems) for arms.
Stack the three mandarins together and pierce toothpicks or skewers in as needed to
help them stand up.
Loosely tie the yarn or felt around the snowman's neck to make a scarf. Place the hat on
top. You can add a toothpick to the top of the head to help stabilize it.
TIP: Instead of cloves, you can use a black food coloring marker to draw the eyes, mouth and
buttons.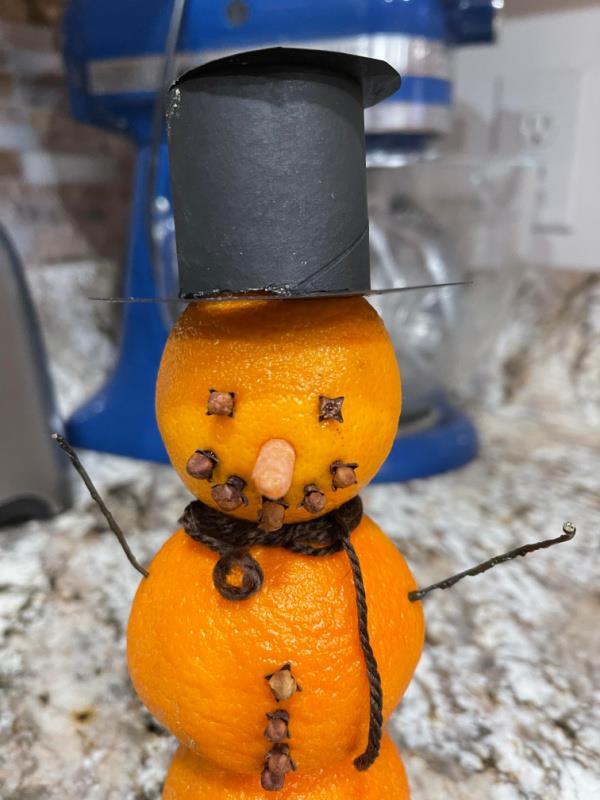 This was the perfect gift from Wonderful Halos.
Just one 5-lb. Box of Wonderful Halos can provide enough snacks for all your children's friends, that special family occasion, or even Christmas celebration plans!
Trust me, you can't possibly go wrong with bringing such an incredible snack into your life if you haven't already.
Check out more information on where to buy, videos, recipes, and a lot more articles HERE.