Keep Track of Milestones With National Geographic
"Welcome Little One: A Keepsake Baby Book"
"Welcome Little One: A Keepsake Baby Book" by Kristin Baird Rattini is a gorgeous book to keep track of your own little one's firsts. We love to document first haircuts, first teeth, their first steps, and so many other milestones. Each stunning page gives plenty of room for many baby moments. Mom and Dad can write what they are doing for their first month of life, or when they first came home from the hospital. The way this book compares what human babies and animal babies are doing is so interesting. While the human baby is taking their first step, the animal baby is just starting to eat their first meal of meat. Of course, since it is a National Geographic book, we have all come to expect stunning pictures. It doesn't disappoint.
My newest granddaughter is 2 months old and my daughter loves keeping track of her important milestones. She will be using this beautiful book to do that. When she (my granddaughter) is older, she will have something to look back at her youngest years when the world was so new to her. I wish my parents had kept track of some of my firsts. We all like to hear about ourselves as babies. It's nice to know what kind of baby you were, or if you walked earlier than your brother or sister. I think it is part of our DNA to wonder about ourselves. This book will give your child a feeling of being very special. I would recommend this book to all new parents!
"Hey Baby!"
"Hey Baby!" from National Geographic Kids is a beautiful collection of pictures, poems, and stories. This book is all about the babies of nature. It teaches you so much about baby animals and does it in a way that kids and adults will love to read about it. From baby porcupines being called porcupettes to learning baby koalas (joey) are the size of a jelly bean when they are born, it will keep you captivated. I can't say enough about the photos. They are so exquisite that you actually feel like you are sitting in the grass with the baby lion. This is such a great book for kids, anyone loving photography, or a "coffee table" book as a conversation starter. I am so impressed with the information and the photos in this book. I definitely recommend this absolutely fascinating book to anyone!
My sister is an artist, so I gave this as a gift to her. She uses it to help when she draws any of the animals. She was so happy when she received it. Both of these books would make delightful gifts for anyone. Especially those that love animals.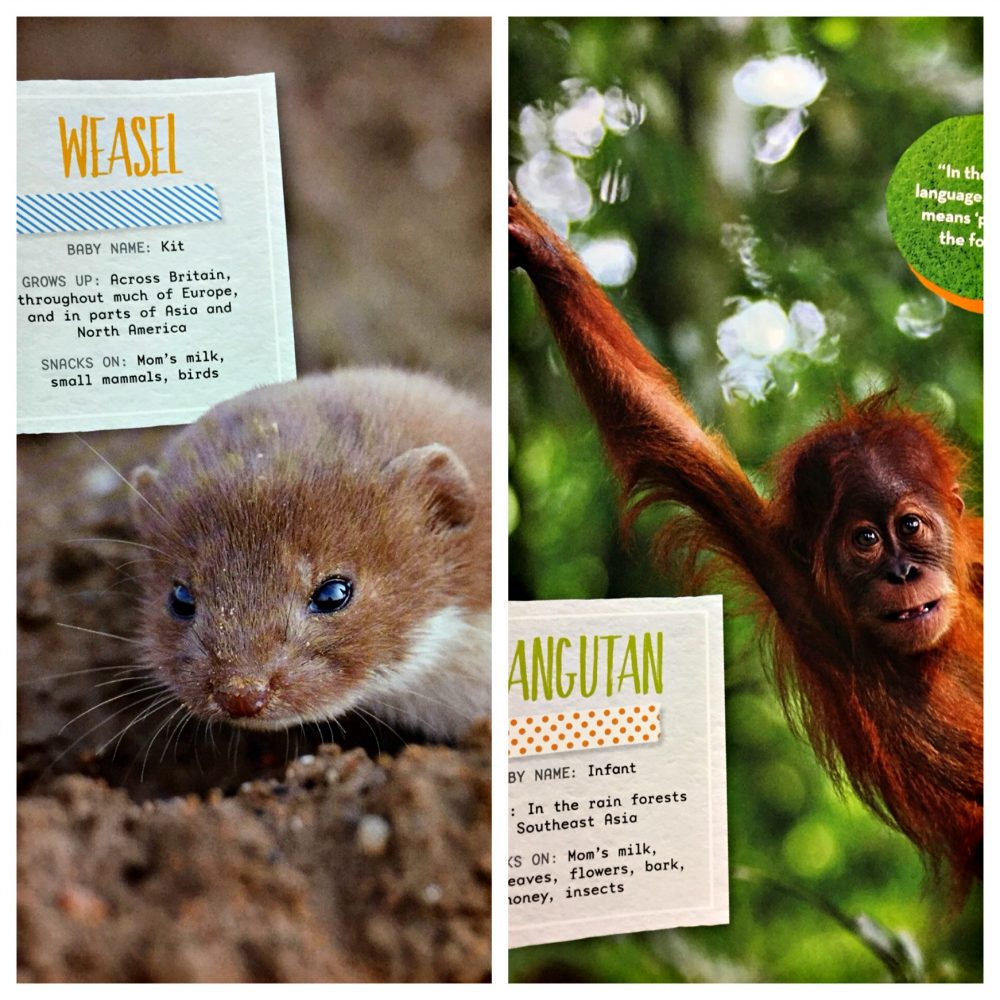 Please connect with National Geographic/ Facebook/ Twitter/ Instagram/