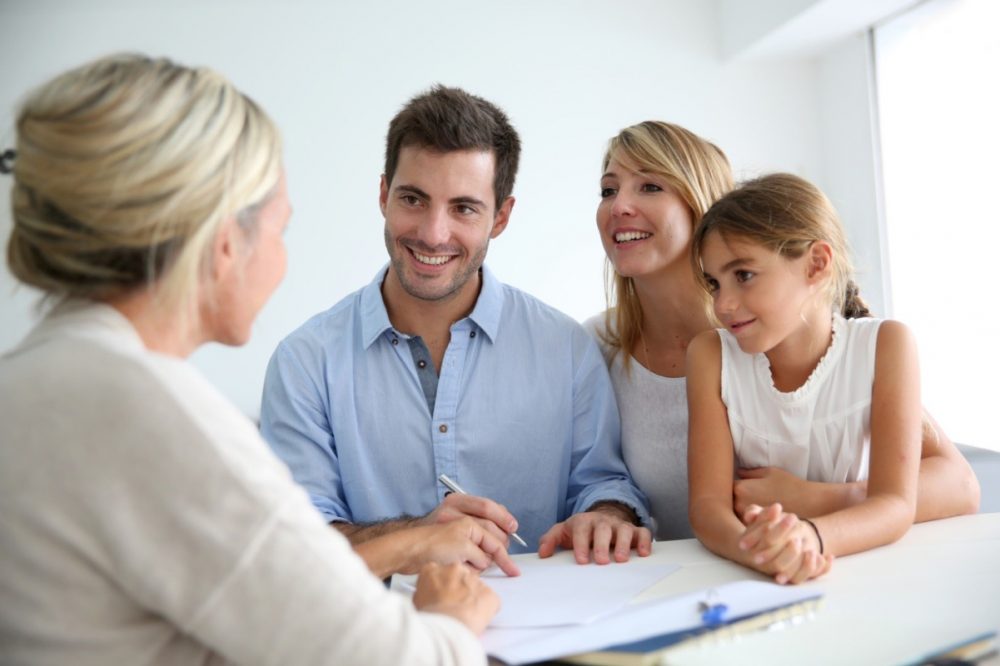 Does your family work well together? Do you all share a passion for the same career? Why not start a family business?
Starting a family business is the best way to build upon that passion. You'll get to spend more time with each other doing the thing you love the most. Can you think of a better way to bring the family together?
But perhaps you aren't sure exactly how to get started. That's where we come in.
Below, we've listed the most popular and successful family business ideas. You'll learn the drawbacks and benefits of each, as well as some bonus ideas that could make the business even more worth your while.
Read on to learn how to get your family business started.
Start a Family Farm
If you've got a green thumb and plenty of land, farming is an excellent idea for a family business. For one thing, there will always be a demand for it.
And it's a verifiably good trade to pass down to those you trust most. As far as family business models go, farming is as tried and true as it gets. In fact, 97% of all farms are family-owned.
Best of all, farming is one of the most easily scalable business types because it works on any scale. That is, farms are profitable no matter how big or small they are. Whether it's a huge farm distributing to grocery stores or a small farm selling once a week at farmer's markets, you can turn a profit either way.
Try Additional Farming Ideas
There are many additional ways you can profit besides selling your goods. One of the best options is to have seasonal tours.
Invite locals to your pumpkin patch at Halloween time. Set up a hay bale maze and hayrides.
Get a food truck and sell snacks to your visitors. Sell souvenir t-shirts. All of these are simple ways to increase your family business profit and experience.
Open a Brick-and-Mortar Store
Maybe farming is not your thing. Maybe your family deals in tools and hardware, automotive goods, carpentry, upholstery, art, flowers, etc. For almost any other type of good or service, your family can sell from a brick-and-mortar business.
One drawback is it takes a lot of startup cash to lease a brick-and-mortar property and set up shop. But a big benefit of this type of family business is the variety of roles it offers.
You'll need people to man the storefront, like managers, salespeople, and janitors. You'll also need people in charge of logistics, such as managing inventory, ordering, unloading trucks, and stocking shelves.
You might need people for shipping services, though it's usually worth it to outsource, at least to some degree.
Whether you outsource all your freight management or you just need a freight shipping calculator, you'll probably outsource some amount of your shipping needs.
Sell Unique Goods and Services
Depending on your particular trade, you may even produce your own goods to sell at your brick-and-mortar shop. You might also take custom orders, like in the carpentry business. Then, you'll need a team in charge of production as well!
If this is the case, you can set up a website with an online shop to sell your goods as well.
Furthermore, it may not be goods you're selling but services, like repairing cars or electronics. The brick-and-mortar business works for trade skills like these as well.
Open a Restaurant
Your other brick-and-mortar option is opening a restaurant. However, this takes even more startup cash than opening a store. Not only do you have to lease the property, you'll have to modify it for your particular food service business, too.
The good news is that it takes a lot of staff and a lot of business roles to run a restaurant. There's a good chance of your family members finding a role they excel at and enjoy. You'll need chefs, line cooks, hosts, servers, and managers, to name just a few.
Utilize Unique Talents You Can Employ at Your Restaurant
Are any members of your family more the creative type than the food-serving type? Do you have a family member that likes to design logos? Are your family members great at interior design?
Let them create their particular form of art for your restaurant. This could be paintings for the walls, decorations all over the seating area, or even landscaping.
Live performances can also attract customers to your business. Likewise, hosting original artwork for purchase adds some unique flair to your restaurant.
Try a Remote/Mobile Business
Don't have much startup cash? Here's a great way to get started for far less than it costs to start a brick-and-mortar business. Get a truck and take your family business on the road.
Food trucks are significantly cheaper to do business from than a more typical restaurant. And most services you could offer at a brick-and-mortar shop can also be done without having a physical location.
Simply load your business onto a truck, advertise your phone number, and bring your services to your customers by appointment.
If you sell handcrafted goods, sell them online and ship them. You can also offer free shipping to local customers by delivering them yourself.
Start a Niche Website
Here's a different kind of idea. With a niche website, you and your family can make money without selling any goods at all. Instead, you'll share your invaluable knowledge and make your profit from advertising.
To take an example from a previous point, let's say your family tradition is farming. You can use the wealth of farming wisdom your family has passed down for generations and start a blog.
Also, starting a YouTube vlog, getting on social media, and signing up for Google AdWords are unique options to choose. Use hyperlocal keywords and other SEO tactics to vie for position 1 on the SERPs. Then you can monetize!
Set up PPC advertisements, like Google Ads, on your site. You can also make money posting affiliate content on your blog. You could also sell goods from your site or set up a store to sell affiliate products.
And don't forget to monetize your YouTube videos to make some extra cash.
Create Websites as Side Businesses
The most unique point about this family business idea is that it can work in conjunction with any other family business you start. Rather than being your main business, you can set up your website as a side business.
Maybe not everyone in the family wants to inherit the family trade. Creating and maintaining a website opens up other ways for them to support the family business.
Get Started With These Family Business Ideas
These family business ideas have probably given you something to think about.
And hopefully, it's inspired you enough to get your family business up and running!
Bring these ideas to the next family meeting and turn your dream career into a reality. Check out our website for even more ideas to make some money.