Finding the right ways to keep the kids entertained isn't always easy, but with Calico Critters, they will be just fine. This is toy series that's been around since 1985 and has surely evolved over the last few decades. Now, they are introducing even more incredible options for the kids to enjoy. After all, there's nothing better than adding to a collection.
All New Additions For The Kids To Have
Any fan of Calico Critters is going to want to bring some more fun into the picture. The new Village furniture and accessories sets include special "working" pieces that bring a little magic to play.

Microwave Cabinet

– baking just got a lot easier with the Microwave Cabinet. Now, kids can use it to bake delicious pastries with their critters. It includes a "working" microwave that turns red when hot, a kitchen cabinet, baking pan, and pie.

Bed & Comforter Set

– critters can lay on the form-fitting mattress and pillow for a nap in the middle of the day. Children can also help them get ready for bedtime by tucking them in their beds with the matching comforter. The set includes a bed, mattress and matching comforter & pillow.

Kitchen Island

– kids can help their critters make delicious homemade food with the addition of the Kitchen Island. This includes kitchen furniture and real-working appliances: a spinning mixer, changeable donut, and waffle maker and a scale that moves up and down to weigh special ingredients.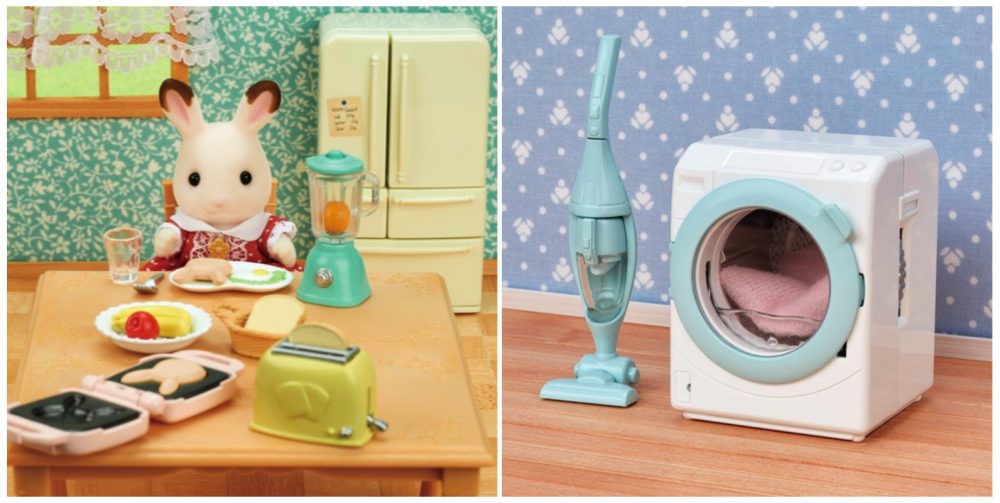 Breakfast Playset

– kids can enjoy a yummy meal with their critters while learning the importance of breakfast. Critters can get their morning meals ready with real-working appliances including the toaster and rabbit-shaped pancake maker. A blender, basket, fruit, eggs, plates, and utensils are also included

Laundry & Vacuum Cleaner

– With the help of the Laundry & Vacuum Cleaner, children can keep their critters' homes nice & tidy. The 2-in-1 convertible vacuum and "working" washing machine will clean wooden floors and clothes with a turn of a dial.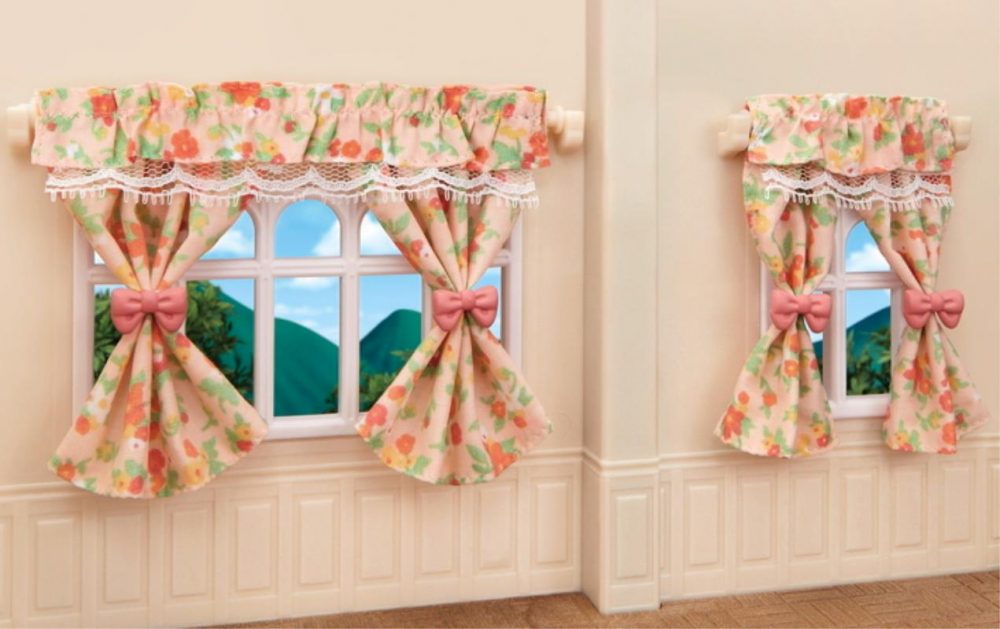 Wall Lamps & Curtain Set

– can now add pops of color to the Red Roof Country Home with new specifically-designed decorative accessories. The set includes four gold-detailed lamps, three small floral curtains, a large floral curtain, five rods, and eight pink tiebacks.