One of the most commonly asked questions when it comes to blow dryer brushes or hot air brushes is whether they are good for your hair.
This is mainly because these tools use heat to straighten or curl the hair.
A blow dryer brush combines double ionic technology, automatic temperature locking, and ceramic heaters to help you style your hair without causing damage to it.
You would want to invest in the best brush to keep split ends from forming. So, it's not fair to automatically assume they're all bad for your hair.
Blow dryer brushes are not bad for your hair because unlike flat irons, they do not sandwich your hair between hot ceramic plates.
Blow dryer brushes are considered a safer option because they straighten hair using hot air, heated plates, and bristles that glide through hair strands.
This relaxes the hair's curly molecular bonds, resulting to straighter, brighter hair with more volume. Using a hot air brush isn't likely to damage your hair.
While blow dryer brushes are essential for many hair types, learn about the latest men's haircut trends and techniques at Book of Barbering.
A flat iron's hot ceramic plates can dry out your hair and result to hot spots. Hot spots or burns can appear on your hair when you leave the hot metal plates on your hair too long.
If you have thin or damaged hair, then investing in a hot brush is a much better option.
A lot of blow dryer brushes come with ceramic and ion technology, such as diamond or tourmaline infusion, which adds brightness, removes frizz, and protects hair from damage at low temperatures without hot spots.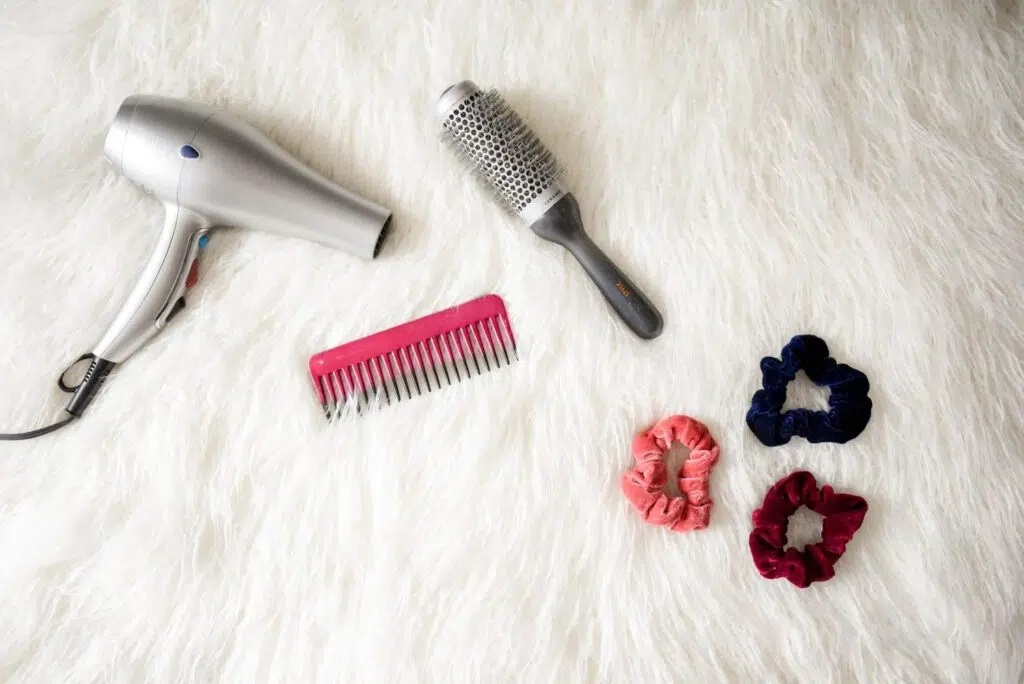 We highly recommend using a high quality ceramic hot air brush as they are better on your hair compared to conventional dryers.
What do Blow Dryer Brushes Do?
The bristles of blow dryer brushes are made of silicone, nylon, and ceramic materials that gently and smoothly glide through your hair to straighten it.
Blow dryer brushes give your hair a shiny look and smooth feel. They are best used for reducing frizz and fly-a-ways by sealing your hair's cuticles. The result?
Smooth salon style hair you can show off!
Hot air brushes work for all hair types, including naturally curly hair. If your hair is thin and damaged and want the safest way to style your hair, then investing in a hot brush is the right way to go.
Blow Dryer Brush or Flat Iron: Which is Safer?
There are instances where flat irons are better than blow dryer brushes and they are as follows:
When you have thick, very curly hair that's difficult to style unless it involves higher temperatures. This requires a careful touch to keep your hair from getting damaged. Thicker hair can tolerate higher temperatures unlike thin, fine hair.
You want faster results but are not worried about adding volume.
Ideal for infrequent use like once or twice a week or less is ideal to prevent hair damage.
When you want to save more money since flat irons are less expensive than blow dryer brushes.
Blow Dryer Brushes are a Better and Safer Option When:
Your hair type is average or thin or you have damaged hair
You want to use it daily
You want to use a lower temperature to reduce the chances of damaging your hair
You have more time and are not in a rush. Hot dryer brushes take more time, but they add shine and maintain your hair's volume
You want to straighten dry hair and are willing to spend a little more for it
You want to dry and style your hair at the same time
Your hair needs a refreshing between shampoos
In conclusion, if you want to style your damp hair and dry it at the same time, blow dryer brushes are a great choice. If your is also think or damaged, the safest way to style it would be with a blow dryer brush.
Blow dryer brushes are definitely a much safer option compared to hot irons or even curling irons. This is mainly because they don't press your hair between heated plates, rather it blows hot air.
Most blow dryer brushes' surfaces are usually coated in ceramic, which is not only safer for the hair, but also comes with a special property that makes hair smooth and silky.
For those with damaged hair or just want to provide an extra level of protection to their hair, it is recommended that you use a good hydrating shampoo and use Argan oil after styling for that breathtaking look.
Why Blow Dryer Brushes Are Worth an Investment
Blow dryer brushes create salon-quality blowouts in such a short time.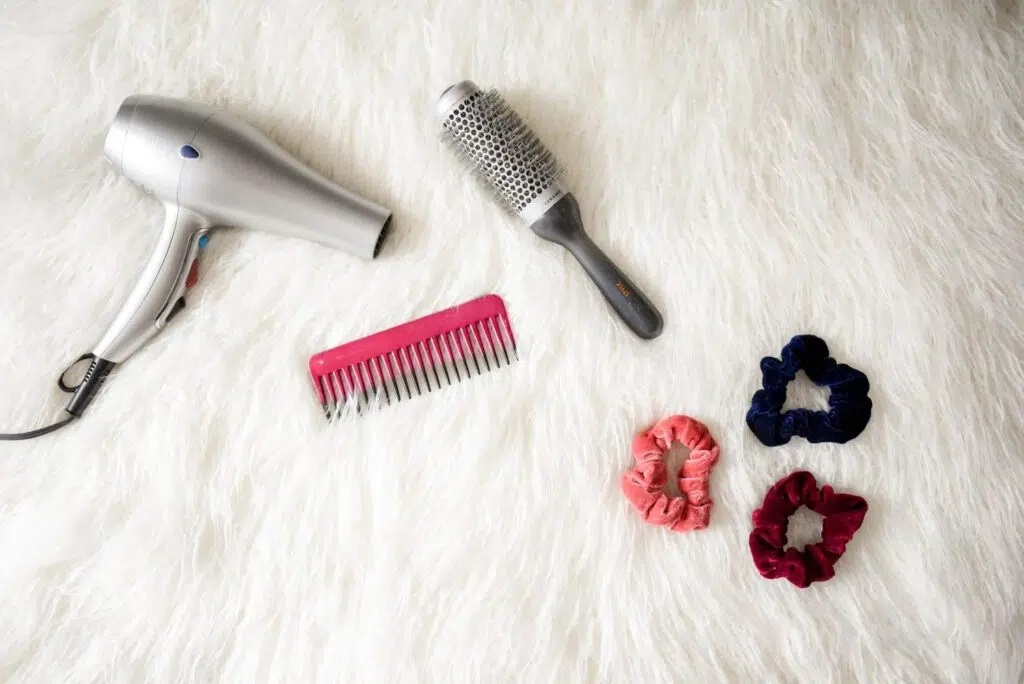 These type of styling brushes are great for your hair because they do not cause as much heat damage compared to other styling tools, especially when they are used properly.
Should You Get a Budget or Premium Blow Dryer Brush?
There is a huge different between cheaper, budget blow dryer brushes and their higher priced counterpart the premium blow dryer brushes.
The quality of the latter is definitely much better. You can immediately tell when you get your hands on a higher priced brush. Not only does it feel and look better, it also works better.
In addition to the difference in price between the brushes, you can also expect a difference in quality.
For instance, take the Revlon One-Step Hair Dryer and Styler and compare it with the Bombay Hair Blow Dryer Brush.
Both brushes are within the same price range, but looks-wise you can assume the Bombay Hair brush is the better brush—and it is!
The Revlon Brush fills your hands and for those with small hands, you may need two hands to just hold on to it. But the Bombay Hair brush, on the other hand, is nice and fits your hands just perfectly.
You can easily tell it is the better brush. Test each brush out and decide for yourself which feels better for your hair.
Not everyone is willing to pay a fortune just for a blow dryer brush.
For this reason, you need to do your research of different brushes ranging from budget models all the way to the pricer, premium ones.