Toll roads without a transponder or windshield tags?
No toll agency fines? Yes, thanks to Uproad!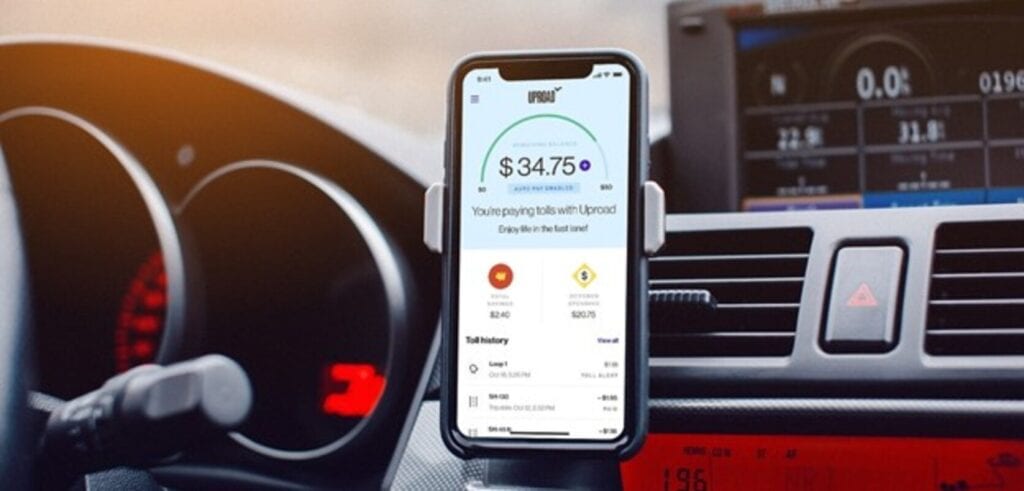 When you want to travel around the US, you should be ready to pay for tolls.
Usually, drivers can choose from two payment options: wait until a paper bill lands in their mailbox or install a transponder.
Sometimes, the transponder battery might die, or the driver might forget to pay therefore violating the tolling authority and paying additional fines.
The Uproad mobile app will save you from excessive stress by automating your toll road payments.
Each time you take a toll road, your smartphone will send you a notification with an estimated price.
This solution is well-optimized and operates in the background.
As soon as Uproad gets data from the tolling agency about charges, it uses the funds on your balance to cover the bill automatically.
To avoid surprises, activate Autopay mode.
This way, the app will notify you that your balance is low and has reached a minimum amount.
If you prefer to review attentively every transaction, just stick to the Manual mode and confirm every toll yourself.
The app is compatible with Debit and Credit cards, Venmo, and PayPal.
You can set any of these options as your preferred payment method.
Drivers who take toll roads regularly can purchase a $19.99 Premium yearly membership.
Otherwise, the app will charge you a small service fee for each transaction it processes.
The app features an integrated trip calculator. With its help, you can estimate the costs of your upcoming trips.
Uproad also enables you to separate private and work expenses and review your expense stats for a specific period.
Sometimes you might want to dispute the charges.
In this case, the Uproad support team will help you fix this issue with a tolling agency.
You can reach the support managers through the app's chat interface. They will be glad to answer all your questions.
Uproad is available for free on Google Play Market and the App Store. Each user has a right to link up to ten cars to their account.
Usually, it takes the system just one night to activate newly added vehicles. You'll enjoy automated toll payments the day after you sign up!
It will be easy for you to control the expenses for every mile of your trip.
You won't need to buy new devices because you always carry your smartphone with you.
Feel free to explore unfamiliar roads — Uproad will take care of your toll payments!