Nowadays everything is electronic and expensive! And I know that we pay a small fortune for our phones, tablets, and portable games for ourselves and our kids. While kids may not be as careful as we would like with their devices. Sometimes it can slip out of your hand, we miss putting it on the table or we just drop it. Now with Inslip® you can securely hold your devices. Now you can enjoy life and quit worrying about your phone!
Inslip®
I absolutely LOVE this! Because I can be clutzy and have dropped more than one phone. And now I can talk, text, taking selfies or watch videos safely. Because it connects your device to your hand fitting like a glove. Yet retracting back to flat when you aren't using it. While preventing your device from sliding on any surface. Oh did I mention that it works on your case just as well as it does on your phone? These are must have's for every family. Because we all have some type of electronic device that we can't afford to drop and break.
HidInslip
And this! I love this just as well. Because the HidInslip is the most minimalist wallet I have ever seen. Great for the quick trips out to the store. Or if you are like me, I keep my driver's license and cash with me at all times. Now, I can put everything in my HidInslip and all I need is my phone! Really? How amazing is that? It will fit on any phone or case! These are perfect for camping or just hanging outside with your family. Because they are strong and very durable and are made to last.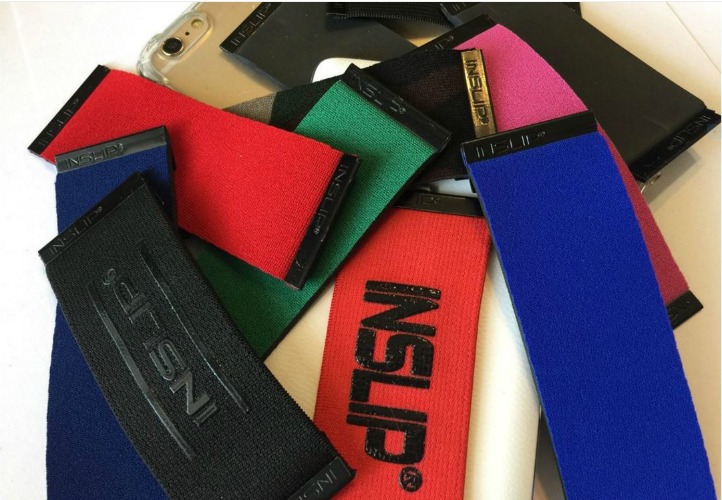 Follow Inslip® for brand news and updates on their social media sites:
Website
Facebook
Youtube
Amazon