Every year we look for something different when it comes to shopping for new brands.
Of course, every brand is going to have something different to offer. It really comes down to figuring out what you'd be interested in the most.
Finding new brands that can become your regulars is simply incredible to think about.
Below I have a number of brands that you want to get on your radar.
I mean, who doesn't enjoy owning unique products from incredible brands?
Decocrated Fall Home Decor Box
Fall decorating is one of my own personal favorite ways to celebrate the changing season and embrace the cooler weather.
This fall, Decocrated, the award-winning home decor box, is there for you with their truly one-of-a-kind Fall 2021 Box and Halloween add-on box – both curated and delivered right to your door so you never miss a beat!
How Decocrated Works: Receive six to eight seasonally inspired home décor pieces delivered four times per year (a $200 value per box).
Items may include an assortment of products, such as decorative trays, tabletop decor, throw pillow covers, table runner, small DIY projects, printed art, and more.
Each box includes a Decocrated booklet complete with product descriptions, pro tips, how-tos, and inspiration.
A curated collection to complement all your Decocrated decor with exclusive access to members-only pricing. Enjoy holiday add-on boxes, including the Halloween add-on box.
Verve Culture Moroccan Blankets
Blankets are an important part of Moroccan culture, due to the desert climate.
Handwoven textiles are woven on home looms and given as gifts to mark special occasions and milestones.
Create a comfy atmosphere in your living space with a trendy Moroccan Blanket from Verve Culture!
Made with hand-dyed, natural cotton that softens with age and care, and oversized pom poms that dance when worn.
These blankets add texture and personality when strewn across a bed or sofa.
Flecks of metallic fiber that run through the fabric catch the light and twinkle.
Tea Flights from Chariteas
Chariteas is committed to sourcing the world's finest quality tea from the road less traveled.
Chariteas works with sustainable tea farms in order to craft custom blends.
The company is giving a platform to teas from other countries in Southeast Asia such as Indonesia and Vietnam.
Chariteas cares about the environment and with each purchase of tea, they replant trees.
From embracing the cultural heritage of the past to promoting sustainable tea farming, Chariteas dedicates time to crafting bespoke teas.
Each crafted tea stands testimony to our journey in creating enjoyable tea blends you have come to love.
Sweet Caroline Confections
Sweet Caroline Confections is a Denver-based brand that puts a delightfully unique twist on candy making.
A self-taught candy artist, Andrea Caroline creates delectable confections with a magic touch of sparkle.
She sources the finest ingredients for her hard candy lollipops that are the talk of the town and beloved by everyday consumers and celebs alike. Every client is notable for Andrea!
For corporate events (logo lollipops are the new business card!), weddings, and holiday gift-giving, the brand's alcohol-filled lollies are great as party favors and a unique way to say thank you to guests.
Any lollipop can be customized with corporate logos, names, and numbers. The popular Rosé Wine Lollipops are the star of the show.
Get your sparkle on with the flavors below and have fun creating your versions with Andrea and her team! Non-alcoholic versions are also available.
The Bali Market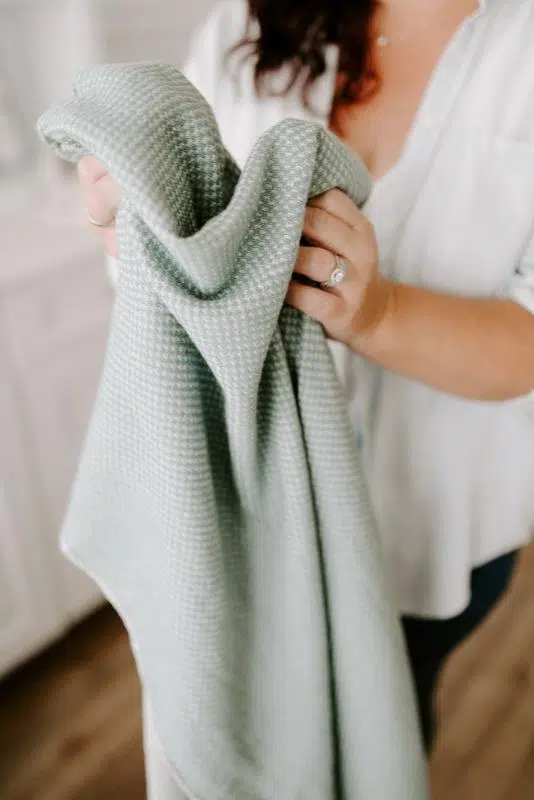 The best Turkish towels on the market from The Bali Market are premium quality and made with responsible manufacturing.
From start to finish The Bali Market towels are made the right way.
Handmade in Turkey, The Bali Market towels are crafted on traditional handlooms by Anatolian artisans.
These versatile towels dry quickly and are perfect for travel, the car, dorm rooms, and even as your everyday bath towel.
The Bali Market has more than enough options for you to pick and choose from.
You are sure to find one that fits the style and environment of your home and space.
Maria Victoria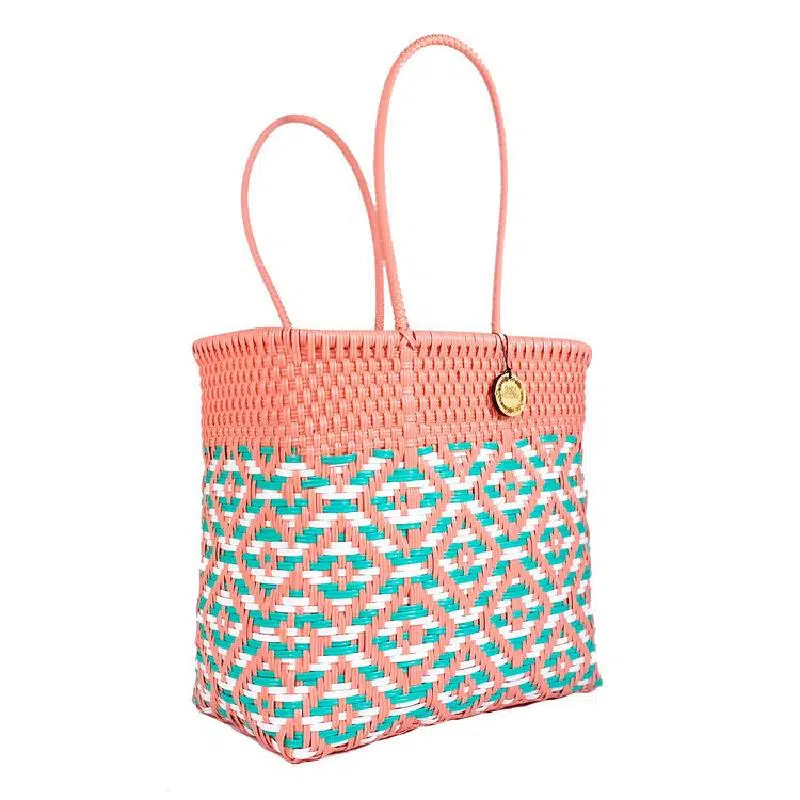 Authentically beautiful and created with fair trade opportunities, feel good supporting the outstanding work of these artists.
Maria Victoria is the stunning NEW brand of handwoven bags and accessories made out of recyclable PVC plastic.
The collection epitomizes the beauty and culture of Mexican art!
All bags are named after famous Mexican painters and muralists and take anywhere from two to six hours each to make depending on the style.
The bags are super versatile, great for the beach, travel, gym, school, or everyday use.
Super easy to clean, the bags are lightweight, foldable, long-lasting, and extremely durable.
WithCo Cocktails
WithCo Cocktails is THE cocktail mix full of fresh, flavorful ingredients that will have you looking like a professional mixologist in no time.
All you have to do is add the alcohol! WithCo Cocktails is all about sharing drinks and good times with the company.
The Tennessee-founded company is the go-to brand for mixing up drinks.
Unlike other mixes on the market, WithCo Cocktails is 100% fresh! There are no preservatives in any of the small batches of crafted drinks.
The ready-to-enjoy bottles are shipped conveniently to your doorstep.
It's the modern, refreshing way to enjoy a cocktail at home.
Gluten-free and better-for-you concoctions await.
Some fan favorites include their agave margarita, Bloody Mary, Bouquet, Ellis Old Fashion Mix, and their Ginger Mule (Jackass).
Blue Ice Vodka
Americans are cooling off with refreshments of all kinds, but for those looking to maintain a fit physique, choosing the proper beverage can cause more stress than relaxation.
Historically, alcohol is a heavy contributor to our calorie intake, but with only 64 calories/oz and zero added sugar, Blue Ice Vodka is the drink of choice for fit-conscious festivity.
There are three different options to choose from:
Blue Ice Potato Vodka – America's finest potato vodka can only come from one place—Idaho. The home of the luscious Russet Burbank potato and the birthplace of Blue Ice Vodka. Idaho is where the people behind our brand come from and live, where our natural ingredients are sourced and where our product is crafted
Blue Ice Organic Wheat Vodka – Handcrafted with USDA Certified Organic Idaho Winter Wheat and made from the pristine water from the Grand Teton Mountains, Blue Ice Organic Wheat Vodka goes through and extensive distilling process ensuring the purest spirit. This process allows our Master Distiller to control the removal of impurities at a micro level
Blue Ice Huckleberry Vodka – As the official state fruit of Idaho, the huckleberry has been called "purple gold" for its delicious taste and for its rarity. Our natural Mountain Huckleberry Flavored Vodka is blended with quality Potato Vodka for a smooth, natural flavor.
Along with these great selections, there are some tasty cocktail recipes that you may be interested in too.
Monaco® Cocktails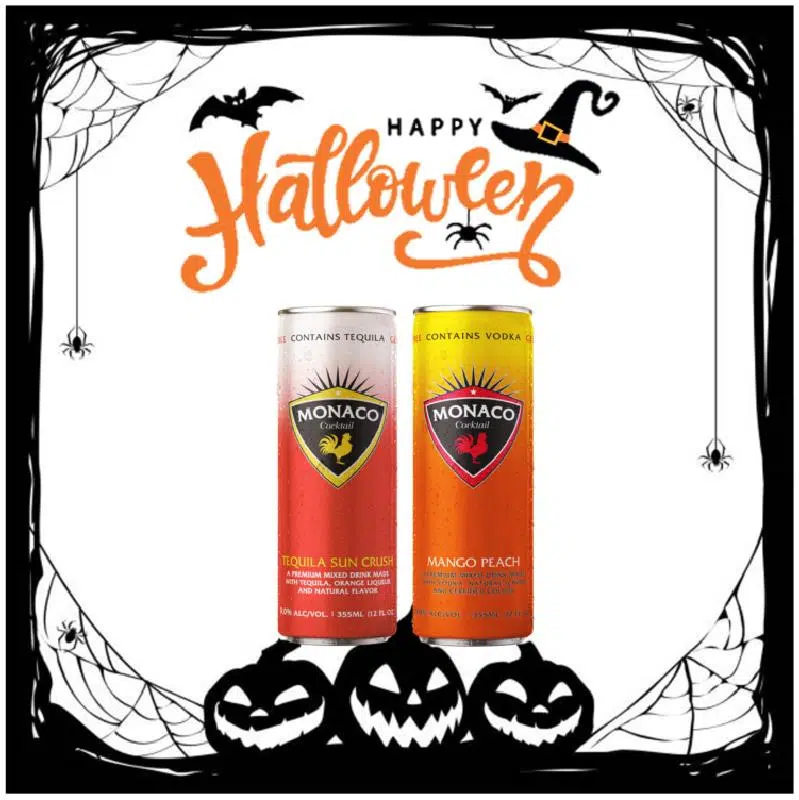 With plans for the spooky season rolling in, you'll need something to spice up the celebration.
To prepare for the festivities, how about grabbing a few Monaco® Cocktails for your upcoming Halloween celebration!
This brand happens to be a leader in the RTD cocktail category.
With 2 shots in every can and 9% ABV, Monaco is the perfect addition for all of your Halloween entertaining needs! There are two selections you want to keep an eye our for
Monaco Cocktails Sun Crush – This perfectly premixed cocktail combines agave tequila with delicious orange soda for a bright and bubbly mashup of flavors.
Monaco Cocktails Mango Peach – Another fun and festive option, this delicious canned cocktail combines vodka with sweet peach and mango.
PureWine
What's a fall get-together without wine?
Now imagine no more headaches or other side effects that come after enjoying that beloved glass.
Thanks to PureWine, you no longer have to suffer as it offers two unique filtration systems that eliminate the histamines and sulfites that cause wine allergies without altering the flavor of your delicious reds and whites.
Wine has been a part of daily life for over 9,000 years. Consumed in moderation, wine provides many proven health benefits:
Better cardio-vascular health
Reduced metabolic disease
Greater longevity
Improved cognition
That's why PureWine's mission is to end the conflict of wine sensitivities by offering the best option with all the flavor you could imagine.