Life is full of challenges, and there are kids out there who have to face those challenges. A developmental disorder known as autism will always be an important matter. Parents whose kids are born with autism knows that their child will live a challenging life. As a parent, it's important to stand by your child through this journey Because they won't be able to do it on their own.
Now, helping your child develop is the most important matter to handle. Getting them through school and day living isn't something you should overlook. Many parents look for different ways that will help them and their child through this journey. There is one particular way that just might what you need to make this easier for you and your child. So take a look at the information I have for you below.
The Engaging App That Helps
With there being so many different ways to tackle autism, it's hard to figure out what's best. There are books, site, and much more you could refer to. Although, if you haven't tried through mobile learning, you should consider giving MagnusCards a go!
MagnusCards is a free mobile app that was created by Nadia Hamilton. She has a deep, personal connection to Autism because her 16 yr old brother Troy is also autistic. So, she has developed a product that combines a proven method of instruction with elements of game design to help people like her brother learn everyday life skills!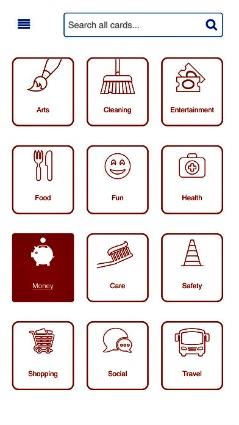 With this app, your child can be up and learning in a matter of minutes. Different card decks are created by parents, caregivers, and corporate partners like Colgate and CIBC. With this app, you can:
Practice daily skills and routines with confidence
Manage tasks with less worry
Explore communities with greater independence
And More!
MagnusCards is ideal for everyone who needs structured guidance, including those living with autism, ADHD, Asperger's, Down syndrome, dementia and other cognitive special needs. This is what parents have been looking for to make such a journey better for both them and their child. So go ahead and check out all of the information I have for you above.
Connect with MagnusCards: Site | Facebook | Twitter