When the wedding day itself has long gone and the years start rolling by, it can start to feel like a long time ago since all your time and energy was spent planning and enjoying this incredible occasion.
Your anniversary provides the perfect occasion to remember your special day, and there are several ways that you can do this in style.
Let's take a look at a few of them in the following blog post.
Revisit the Venue
Human beings attach incredibly vivid memories to places, so it certainly makes sense that you should revisit your old wedding venue.
This could be on a simple walk around the grounds – or if they have a restaurant facility, you could book a romantic meal there.
Seeing some of the places attached to your big day may even bring back some memories that you had forgotten! In some situations, you may even be able to stay overnight and get the most from your experience.
Look Back Through Your Wedding Photos
If one thing is going to bring memories of your special day flooding back, it is certainly the wedding photos, so take an opportunity to sit down and look through these together with a glass of wine.
If they are currently loose and all over the place, you could take this opportunity to arrange them into one of the Heritage wedding albums available to buy from Heritage.
In fact, this is a project that could present the perfect opportunity for the two of you to bond ever closer.
Eat a Slice of Wedding Cake
Tradition dictates that the top tier of your wedding cake should be saved for the first anniversary of the couple.
Of course, you should have been keeping it in the freezer, so it is certainly important that you leave yourself enough time to get it properly defrosted.
If you did not save any of your wedding cake, another possibility is to hire somebody to recreate your wedding cake – or a smaller version of it.
The act of tasting that most special of cakes can really bring the memories flooding back as well.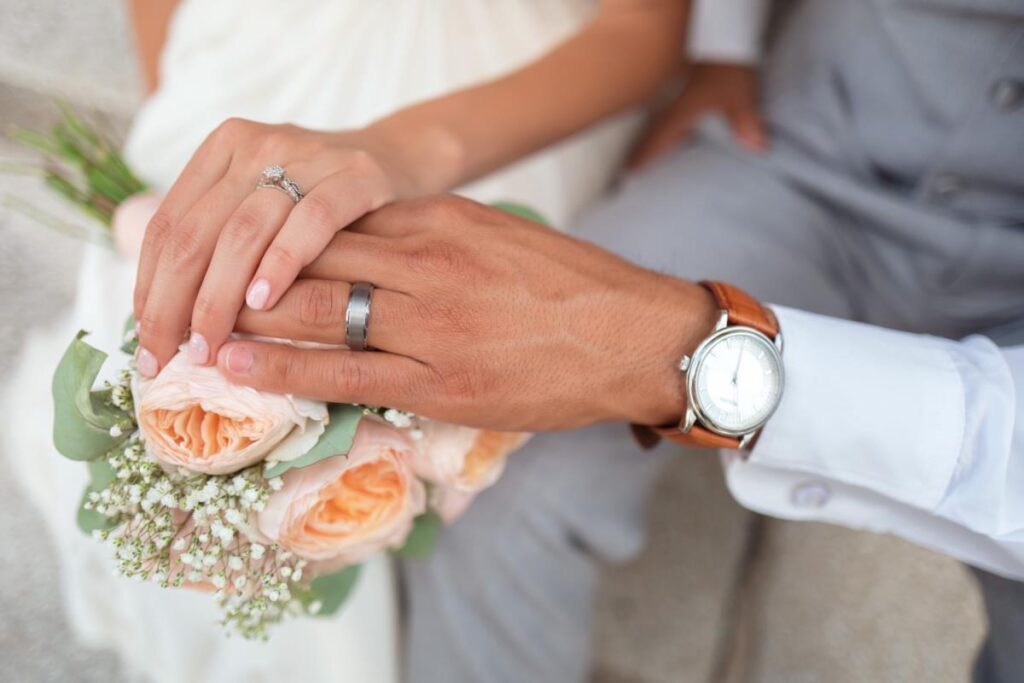 Renew Your Wedding Vows
If it has been a number of years since you recited those special vows, now may be the perfect opportunity to reaffirm your commitment to one another by renewing your wedding vows.
Whether you want to use exactly the same vows that you said on your wedding day or you would like to make up some new ones is entirely up to you.
This could either be a private ceremony or one that includes your nearest and dearest.
Revisiting your wedding day is a perfect way to spend your anniversary.
There is nothing like the opportunity to revel in special memories with the person who is closest to you in the world.
Ultimately, it is worth taking this incredible opportunity and creating yet more memories for the two of you to look back on in years to come – something which is so precious – so take inspiration from this blog.