Growing your own plants, whether flowers or vegetables, is a very satisfying pastime.
You might have a garden you want to look beautiful or a vegetable patch, or you may simply want plants in your house.
You can go to a garden centre and buy your plants ready grown, buy young plants ready for growing on, or you can do it from scratch, and grow seedlings.
This may be the most difficult method – we'll explain why below – but it is also the most satisfactory.
From sowing the seeds in the compost to seeing them sprout and grow, there is a lot of enjoyment to be had in bringing on seedlings.
However, you do need to have the right conditions, and that's not always achievable.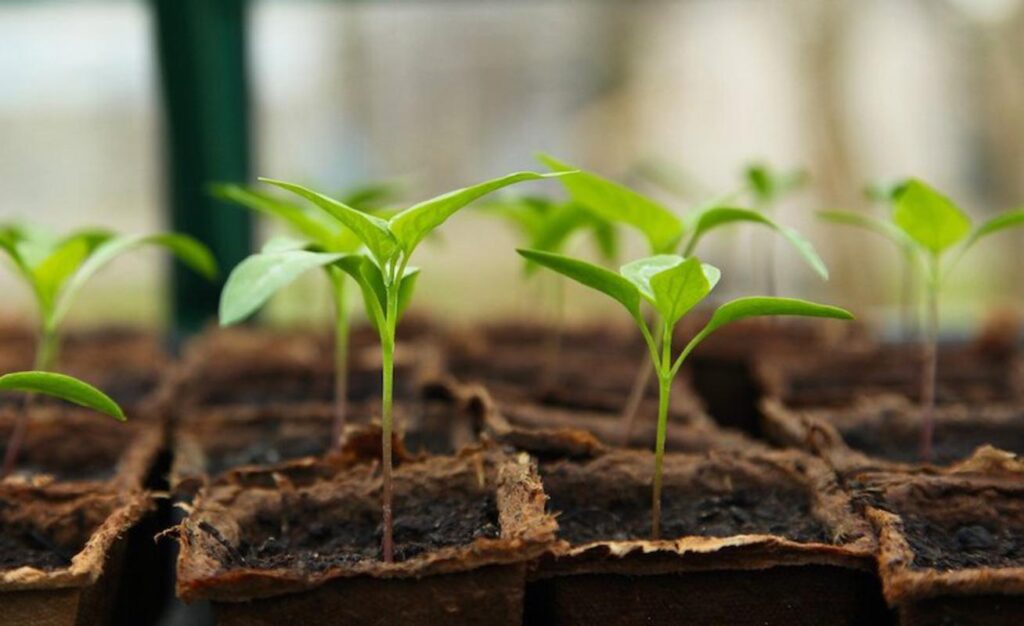 Seedlings require a certain temperature range if they are to germinate and become strong plants, so how can you achieve this? The answer is by using grow lights.
Think of a greenhouse or glasshouse: the idea is to concentrate the sun into that area and give the plants the light to grow.
When growing seedlings indoors, the same effect can be achieved by using lights. How easy is it to grow seedlings with grow lights?
A lot easier than it is without, so let's have a look in more detail.
Why Grow with Grow Lights?
The advantage of growing with grow lights is that you accelerate the seedling stage of the growing process.
This means you get bigger plants quicker, but there are some specific requirements you need to think about.
What sort of lights should you be using? Check out examples of some grow lights, and you should get a good idea, and meanwhile, we're going to talk about what to do and what not to do when growing with lights.
What Type of Grow Lights?
Technology in lighting has moved on greatly in the past couple of decades, and the fluorescent light of old is now defunct.
The most effective type of grow lights for seedlings are LED grow lights, and there are many reasons for this.
LED is a form of lighting that is as energy efficient as it gets. In most forms of lighting, a lot of the energy is wasted as heat – but with LED, this wastage is minimal.
This is important as while you cannot give plants too much light, you can give them too much heat.
If you overheat your seedlings, a lot of the energy used in growth will be diverted to keeping the seedlings cool.
You need to choose 'full-spectrum' LED grow lights for the best effect, as these are the closest to natural light and do not emit the purple hue that some other LED lights do.
Now we need to consider how long you should give your plants light for, and how to position your bulbs.
How Much Light Do Seedlings Need?
The fact is that if you wish, you can give your seedlings 24-hour light and they will benefit from it.
However, if you do choose to give them a night patch, then they should be getting 18 hours of light per 24-hour period if they are to prosper.
You also need to be careful how you place your lights as, while they don't emit as much heat as conventional lights, there is still a heating element involved.
The distance from the plants depends on the power of the bulbs. For example, if you are using 1-Watt bulbs, which are a popular choice for cost-effective energy use, the light source should be no nearer than 12" (30cm) from the seedlings.
For 3 or 5-Watt bulbs, the distance should be no nearer than 18" (45cm). It's unlikely you'll use any higher wattage unless growing on a commercial basis, as these should be more than adequate.

Growing from seed will bring you a lot of pleasure, and it has also been proven that gardening is good for your mental health so if you want to give growing seedlings a try, it's a great way to start.
It's not expensive – and that includes the lights – and it really will open your eyes as to what growing from seed is all about, so choose some seedlings now – try something simple to start such as tomato plants – and enjoy watching them grow.