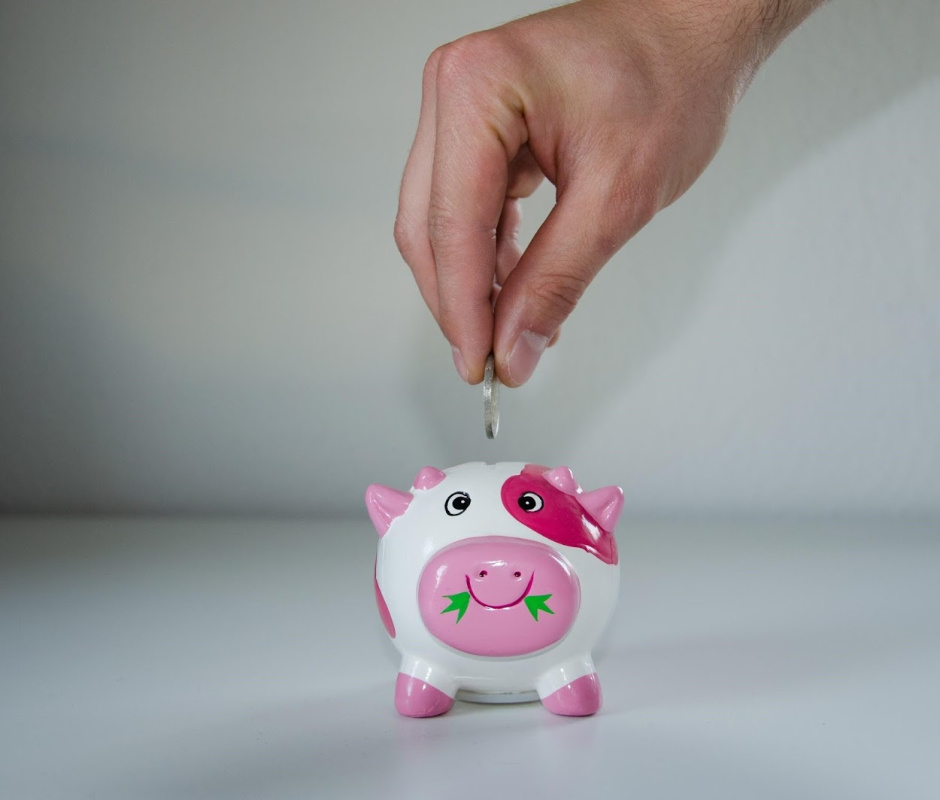 Is your savings account lacking in funds? If so, you aren't alone. According to a study conducted by GOBankingRates, around 58% of American adults have less than $1,000 in savings. But just because so many people have fallen into the trap of not saving doesn't mean that you should continue down this financial path.
Getting started saving isn't easy. It requires dedication and smart financial decisions. The end reward is well worth it though, as you can have peace of mind that you have the money needed to cover any unexpected expense that may come your way.
Ready to give your savings account a boost? Here's how you can get started saving a ton of money.
Understand the Value of Money
We've all purchased something just because it was on sale and the price was a steal. This is a trap that many people fall into, but spending an extra $5 here and there does add up. While it may not seem like that much at the time, imagine how much more money you'd have if you didn't buy coffee each morning, or if you packed lunch instead of buying it.
One of the most important things to understand about money is that its value increases. A dollar today is much more valuable a year from now. This is especially true if you let your money grow in a high-yield savings account or by investing it in the stock market.
By understanding the value of money, you'll find that it's a lot easier to cut your spending and instead focus on saving as much as possible.
Track Your Income & Expenses
Before you can start saving money, you'll need to first have a good idea of how much income you bring in and what your expenses are. In essence, you'll need to create a budget. Sit down and write out how much money you make each month, along with your expenses such as your car note, mortgage, electricity bill, and internet costs.
Then look at other purchases that you're spending money on, such as gas, eating out, and entertainment. By tracking your income and your expenses, you can figure out where you can make changes.
If you're left strapped for cash by the end of the month, saving may seem like an impossible goal. But, chances are that you're buying things you don't need. By tightening up your spending decisions, you'll be surprised at just how much money you have left to put into savings.
Open an External Savings Account
It's convenient to have a checking and savings account through the same bank. The problem is that it's also convenient to transfer money from your savings into your checking account, and then to spend it.
If you aren't disciplined in your spending habits, it's ideal to keep your savings out of sight. Having an account at a different bank makes it much harder to spend money that you've put away into savings. The more effort it takes to access that money, the less likely you are to actually spend it.
Another perk in having an external savings account is that you can open a high-yield account, which means you'll earn more money than you would in a traditional savings account. Plus the more you have saved, the more you'll earn!
Hire a Financial Advisor
Not everyone is able to get themselves on the right financial path, which is why financial professionals exist. If you want help building your savings account while working towards other monetary goals, you'll benefit from having a financial advisor.
A skilled financial advisor will look at your budget and your goals, and design a path forward that meeting those goals. You can rely on a financial advisor for:
Budgeting advice
Investing tips
Options for growing your money
Ways to maximize retirement savings
Unsure of where to find a financial pro in your area? You can compare financial advisors on Carefulcents.com. Asking your social circle for recommendations and referrals is also a great way to find a financial advisor.
Set Realistic Savings Goals
Don't create savings goals that are bound to fail like a New Year's resolution. Financial goals don't have to be lofty. Setting a goal of saving an extra $100 a month is a great start!
When setting savings goals, ensure that they're realistic, achievable, and measurable. And instead of focused on the results, focus on the process. Reward yourself for making sound financial decisions. Take that dream trip to Florida, or go on a short shopping trip. Trust the process and know that building a savings account doesn't happen overnight.
Conclusion
Saving is something that we should all do more of, yet so many of us save at all. Using these steps you can get started on growing your savings account, which in return creates a more safe and stable financial standing.