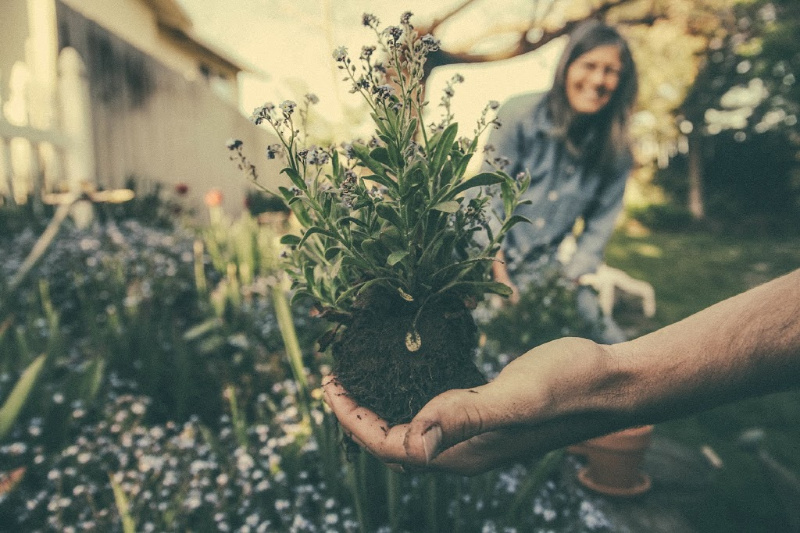 Having access to a garden is wonderful for families, as it gives children the opportunity to experience and learn about nature in a safe and secure environment. However, not all gardens are completely safe and can present hazards if not designed and maintained correctly. In fact, thousands of children are injured or even killed after accidents in their garden every year. The first step you should take is to ensure your garden is securely contained and that children cannot get out through broken fences, open gates, or gaps in hedges. Here, we can look at what other dangers are present in a family garden.
Remove Dangerous Plants from The Garden
If you have plants or trees with thorns or sharp leaves, make sure you stay on top of maintenance to reduce the chance that children will run into them and scratch themselves, or become tangled in them. Particularly thorny plants ought to be removed, any tree branches at head height should be cut back, and plants or trees with poisonous fruit should be removed. Make sure your children understand which plants have thorns and should be avoided and which berries are safe to eat and which are not.
Throw Away Broken Toys or Play Equipment
If you are assembling toys or play equipment, it's essential to follow the instructions at all times and not to substitute elements. Climbing equipment should be placed over grass rather than concrete floors and should be away from walls or fences, which could cause injury if fallen onto. When toys are broken it's best to throw them away and replace, rather than fix or allow children to continue to use them.
Invest in Pest Control
Critters and creepy crawlies are bound to find their way into your garden, but some of them can present health risks, especially if it leads to an infestation. There are specialist pest control companies such as Joshua's Pest Control, which will provide a tailored solution to extract and eliminate pests, even using organic solutions when preferred.
Check Paving and Driveways for Hazards
Loose paving on driveways or paths can lead to trips and falls, so check them regularly to identify areas that might need replacing or fixing. If you have gravel, be aware that this may present a choking hazard for small children and dangerous if they are kicked/thrown around by older children.
Keep Tools and Chemicals Locked Away
Even if you are only stepping away from tools or chemicals for a couple of minutes, you should lock them away in a shed or toolbox where children cannot get them. A simple electric cable can present a trip hazard, and it only takes a second for a child to touch and ingest a harmful substance, like weed killer or wood varnish. Power tools should be unplugged when not in use, never used outside in wet conditions, and children should be a safe distance away when they are in use.
Make Sandpits, Ponds or Swimming Pools Secure
Sandpits should be covered over when not in use to prevent pests from getting inside and animals from burying their waste there. Ponds ought to be covered in netting or chicken wire, or even filled in. Any padding pools should be emptied and turned over when not in use and, of course, children should always be supervised when around pools or any significant water feature.