With so many different design styles that exist, sometimes it can be hard to find that design that represents you. Rather than worry about if you're into modern, contemporary, or traditional design, it can be useful to think about the elements that appeal to you and work those into your design. For many people, the element that appeals to them is a sense of the outdoors. Greenery, bright colors, and wide-open spaces that are offered outside can also be incorporated in your interior design.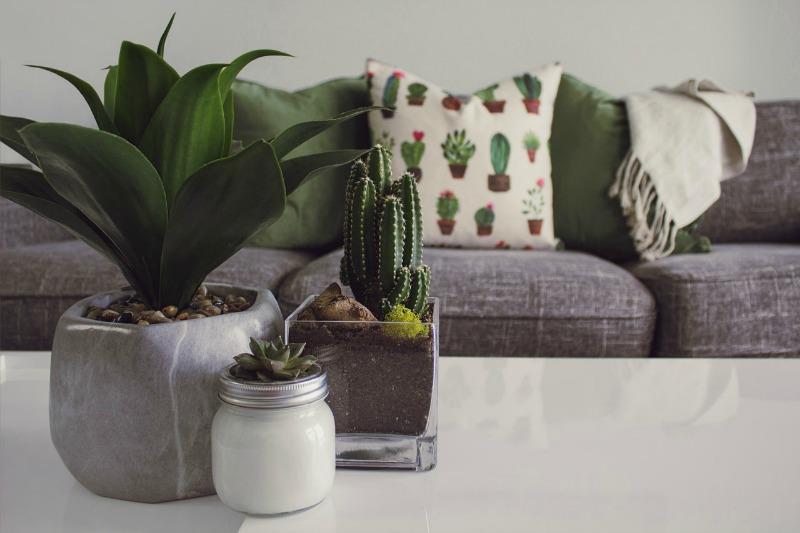 Royalty Free Photo
Here's a look at how you can bring a sense of the outdoors into your home.
Paint Your Home with Colors that You Would Find Outdoors
The paint colors you pick have a huge impact on the overall design and feel of your home, so this is a great opportunity to bring that sense of the outdoors inside. By picking colors that you would find in nature, you'll be helping to set the scene. Think of colors such as green, yellow, blue, beige, and tan.
Use Potted Plants Throughout Your Home
Of course, one of the easiest ways to bring the outdoors into your home is to literally do just that with potted plants. Many of those gorgeous lush plants that you find outside can also be grown indoors in a substantially sized planter like the ePlanters that come in a wide range of colors in order to work with all décor. These are perfect for ferns, potted palms, and other indoor varieties.
Just be sure that you place your planter in a place that gets adequate sunlight for that particular plant species in order for it to flourish.
Make Use of Natural Fibers
Natural fibers can also be a fabulous décor element that will help to set the scene. You can shop for rattan and wicker furniture, rugs, baskets, and more. This is a design tip that can be carried all through the house so that you can create a sense of flow and the rooms won't feel jarring as you move through them.
Natural Flooring Helps to Tie the Space Together
Natural flooring can also help anchor the space and really tie things together. Hardwood flooring creates a sense of warmth and comfort and also brings in the outdoorsy feeling. To really give that feel of nature, opt for a stain that is rich and warm and then set it off with light colored walls so that the flooring pops.
Let in As Much Natural Light as Possible
Of course, nothing makes your home feel brighter and more outdoorsy than plenty of sunlight pouring in. You'll want to ditch any dark and heavy drapes and opt for light colored curtains, shades, and shutters.
A Space That is Comfortable and Inviting
You don't need to know what kind of design style you are in order to put together a home that is comfortable and inviting. Instead, it's about picking items and colors that appeal to you and bring a sense of happiness into your life, and that's often what a sense of the outdoors does for people.