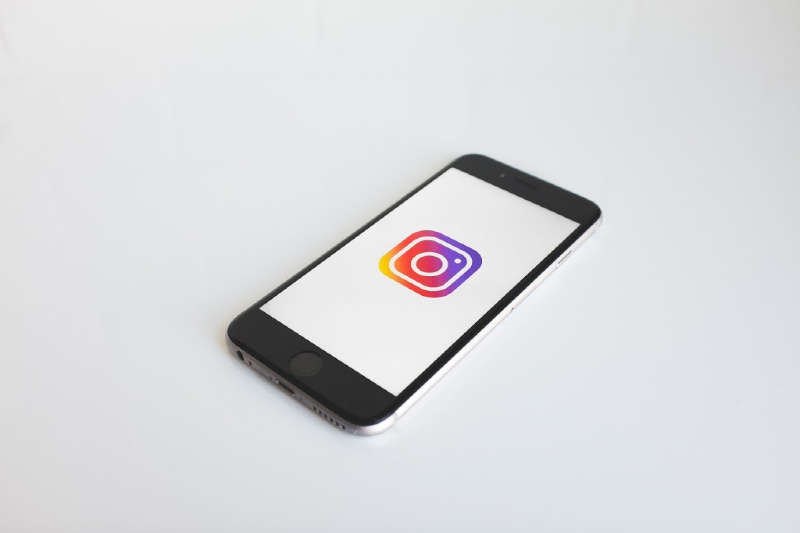 Whether you're mourning the loss of a partner or trying to recover from a bad breakup, taking that first step to rejoin the dating world is always a challenge. Meeting new people in person can be intimidating, so many people begin the journey online. While dating apps are still popular, more and more people are finding true love through Instagram.
Platforms like Tinder, Grindr, and Bumble present a staggering number of potential mates, leading to what sociologist Eric Klineberg calls "cognitive overload." With so many options on the screen, users have difficulty choosing anyone at all. The "swipe left" model of dating encourages singles to eliminate large swaths of profiles based on the most superficial characteristics.
A recent study revealed that 91 percent of college students don't use dating apps to connect with partners. They mainly swipe to alleviate boredom. While they report feeling a boost to their ego when other users show interest in their profiles, they rarely reciprocate.
Instagram provides an alternative to these shallow pursuits. Although physical attraction is important, shared values and interests are a better predictor of long-term relationship success. Our Instagram feeds reveal our interests and passions, and to find like-minded individuals, we only need to follow the same hashtags.
We all want someone who will share our guilty pleasures rather than mock them. On a real-life first date, we try to play it cool, so we don't boast about our anime collection or recount the time we attended a Doctor Who convention dressed as a Dalek. However, we readily share that side of ourselves on Instagram. When someone reaches out on the platform, we know they're already aware of our quirks and are happy to nerd out with us.
In her article for Vice, Hannah Ewens reveals how Instagram posts, particularly Instagram Stories, have become powerful tools for online flirtation. Mirror selfies or rover front-camera videos often function as "thirst traps," sexy photographs designed to prompt others to profess attraction publicly. Potential partners see your confidence as you check out your reflection and imagine you looking at them the same way.
If you feel too embarrassed to post a scantily clad photo where your relatives or co-workers could see it, you can go into your Story settings and hide it from certain followers. That way, the intended recipients of your flirtation will see the photo but won't know they have exclusive access. They can choose how intimately to respond by liking or commenting on your post, posting a similar photo to their own feed, or sending a private message for your eyes only. If your Story doesn't elicit the desired response, don't worry; it will disappear in 24 hours.
When Emily McCombs reached her thirties, she developed an increasing intolerance for the predatory male behavior prevalent on dating apps. Many of her female friends described encounters with men who were as aggressive and entitled on the first date as they were online. Interacting with men on Instagram, however, allowed her to establish clearer boundaries.
"[Instagram provided] my own space to express a curated but authentic version of my bold, unabashedly feminist personality; interacting with men through that lens felt a little like forcing them to engage on my terms. My Instagram, in particular, was set to private: To even follow me you had to literally request permission. And if you abused the privilege? That's what the "block" button was for."
For men who want to try dating through Instagram, dating coach Chris Manak offers practical advice: "Don't try so hard. I've had endless clients over the years slather their Instagram with photos in expensive restaurants, with beautiful women, looking off into the distance from the bow of some sailboat, and still get nothing from the ladies." Instead, make your Instagram feed a genuine reflection of your daily life. Show your followers what you enjoy, not what you think will impress them.
If the woman of your dreams has 500,000 followers, liking her most popular posts probably won't get her attention. To stand out, try liking or commenting on the posts that most of her followers ignore. When you send her a private message, start slow and build a rapport rather than immediately asking her out. Sending unsolicited photos of your anatomy never goes over well.
Instagram also provides a platform for making your relationships official. Posting a photo of you and your partner is a more meaningful declaration than simply changing your relationship status.
It's an opportunity to profess your love publicly without embarrassing your partner too much. It's also a way to show your partner you're serious about the relationship because your followers will become invested in it and hold you accountable.
Did you meet the love of your life on Instagram? Share your story in the comments.