The recent findings by Digital Air Strike concern you as a dealer. They show where your average customer hangs out and does their decision-making research.
And because you own a dealership, you ought to be present during that crucial moment to influence their buying decision.
The study showed 62% of buyers used online research to choose a dealership, while 51 percent made a purchase directly through an online ad.
More numbers from the study reinforce the new reality in marketing: your next car buyer may be just a Facebook post away.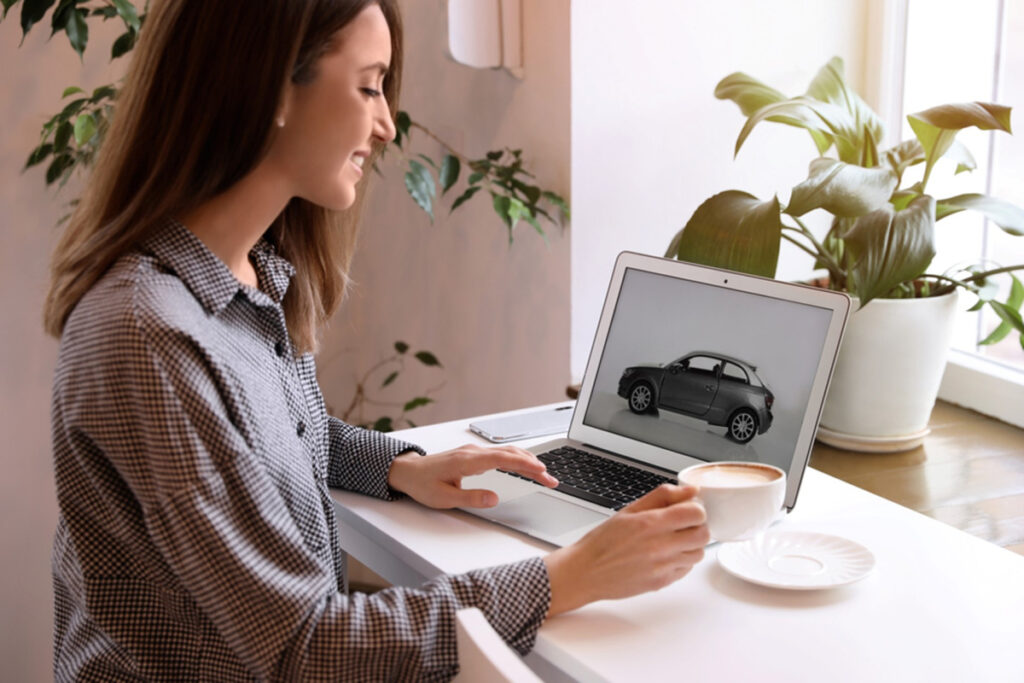 Statista estimated that as of January 2021, 4.66 billion people were using the internet. So, how do you get them to notice your brand?
Dealerships that want to create an online presence and stand out in a sea of competition must do this.
1. Have a SEO-Optimized Website
As of January 2021, there were 1,197,982,359 active websites worldwide. That's over a billion websites!
Serious brands use websites as a powerful tool to establish an online presence. So, how do you stand out from a thousand competitors?
The key is having an optimized website. Use high-quality images and update content regularly to interest car shoppers. Also, hire a SEO (search engine optimization) expert to help your website rank well.
Good content, awesome images, and SEO will make your website a powerful marketing tool.
In addition, share content and images on social media to reach a wider audience.
Focus on leaving a great impression on every visitor. Remember, the aim is to give the visitor adequate information to help them make a purchase decision.
2. Be Active on Social Media
Social media apps are numerous, and developers aren't done yet.
The great thing about social media is you can share a variety of content that reaches your audience fast–from videos to podcasts.
You can also connect your social media accounts to your website to offer more information on your brand.
Social media offers a lot of marketing potential, it can direct a lot of traffic to your website. You can also perform audience targeting for more specific marketing.
3. Invest in New Technologies
6 out of 10 buyers make decisions based on online research, so dealerships need to offer more than just content.
Thankfully, this is already happening. Online marketing is no longer focusing on the product but on the customer, creating a better buying experience.
To boost sales and build your online presence, invest in technologies like 360-degree imagery, Augmented Reality, and Virtual Reality.
These technologies give your potential customer a futuristic and near-showroom experience, quickly increasing conversions.
Another advantage of these futuristic technologies is that they do away with the need for physical visits to the showroom.
Through AR and VR, you have the power to create vr showroom for your car inventory, and the buyer can even go for a virtual test drive.
Grow Your Dealership's Presence, Grow Your Brand
The only way you can increase your customer base and boost sales is by having a robust online presence. Be present online and engage potential buyers.
You will know how to address their pain points, making them stay longer on your site or social media pages so you can make a sale.
About The Author:
Aqib Ijaz is a content writing guru at Contentrist. He is adept in IT as well. He loves to write on different topics. In his free time, he likes to travel and explore different parts of the world.