This is a sponsored conversation from Mom It Forward Blogger Network and Kelley Blue Book. All opinions are my own
Tips for Buying a Family Car
It's that time of the year that a lot of families are in the market for a new vehicle in their life. There are so many cars, how do you figure out what is best for your family. My family ALWAYS turn to KELLEY BLUE BOOK. My advice is don't just head out one day and say we are getting a new car…do some research first.
Kelley Blue Book is the vehicle valuation, and information source trusted and relied upon by both consumers and the automotive industry. The company has been in the automotive industry for 90 years and produced the first Blue Book in 1926. KBB.com is the big brother we need on our side when we go buy a car. It has all the insights for us to make that intelligent car-purchase decision.
The Kelley Blue Book editorial team is out there doing the research every day, and then they put it on a list like…12 Best Family Cars of 2017.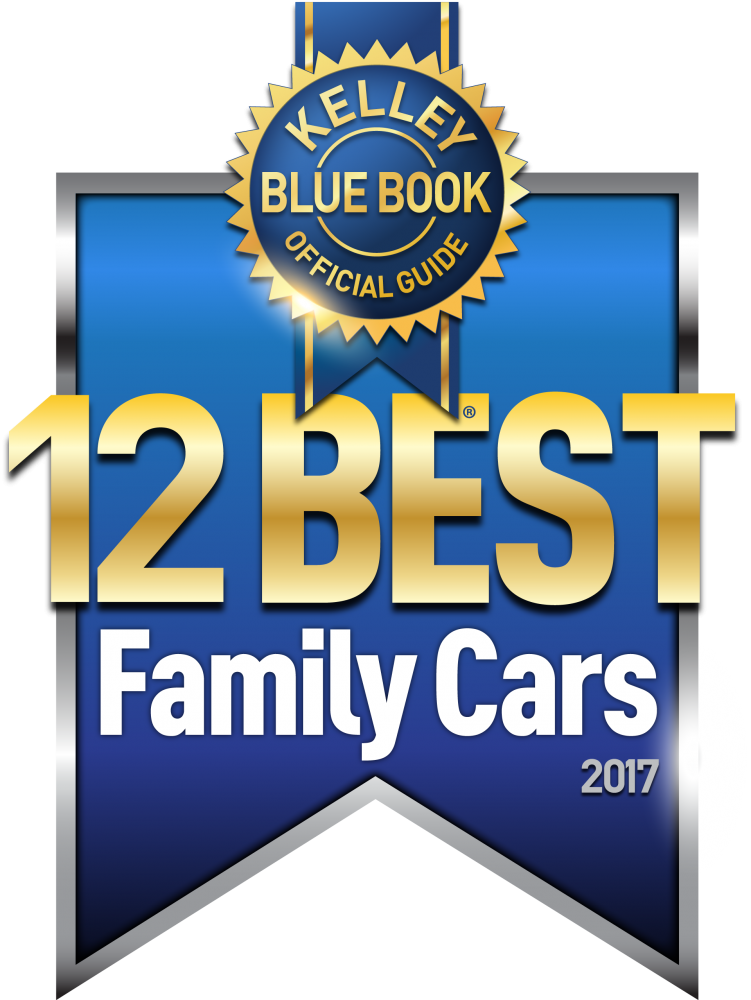 After extensive testing and evaluation, with a focus on safety, value, reputation, and fit of various child safety car seats, among other factors, the KBB.com editors recommended their choices for a diverse group of new vehicles that best meet the needs of today's families. Many on the staff are parents, so they KNOW what we need no matter how old or young our kids are, there are factors in buying a car.
When buying a NEW CAR, please ask these questions:
How big or small do you want your next vehicle?

My kids are teens and so there is a lot of driving going on, taking them to all their events, sports, or entertainment. As much as I would like a nice small car, that wouldn't be right for the family. We need a lot of room.

How safe is the vehicle?

Need to keep the family safe, so this is critical. If I had small kids, of course, it would be all about the car seat. Child car safety seats are vital in the consideration of the list of winners. KBB.com editors have an accompanying car seat guide with useful tips and specific details for readers. I think with older kids I need to see what type of safety measures like auto brake or rear parking warnings there are. My kids will be driving soon, so I need all the help in that department.

What do you plan to do with the car?

We love to go on road trips, so we need luggage room for sure! Plus it needs to be comfy! Also, my husband will need to do shows with his artwork, so the vehicle needs to be wide enough to place his canvas in the back. Ask yourself what you will be using the car for and look for those features.

What can you afford?

Now that is the money question. Before we go in looking, we need to know how much we can afford for a down payment and monthly payment. Also, make sure you think about insurance too! Now with the

12 Best Family Cars of 2017 Kelley Blue Book List

, starting prices for this year's winners range from about $20,000 to the low $30,000 range, with only one vehicle exceeding a $40,000 starting price.

What car works best in your region?

I live in California, so I don't need all-wheel drive unless I plan to go in the snow a lot, which I don't. So that is an option I can cross off but if you live in an area that rains/snows then you will need to look into a vehicle that is right for your weather. No need to get a sunroof if you don't see the sun that much, just saying!
Don't FORGET!
Be prepared before walking into a dealership and do your homework with Kelley Blue Book- you won't be disappointed. Also if a dealership is not working with your needs and questions, there are plenty of dealers and dealerships out there that will help you! After figuring out what car you want to look into more then make sure you put in your zip code on KBB.com, and it will give you a list of all the dealers in your area that will have that car for sale. Kelley Blue Book offers you a better understanding on both what you should buy and how much to pay for it!
Check out the VIDEO on the 12 Best Family Cars of 2017 by KBB.com
Connect with Kelley Blue Book:
Are you in the market for a new CAR this year? Let us know what car you would like in 2017!