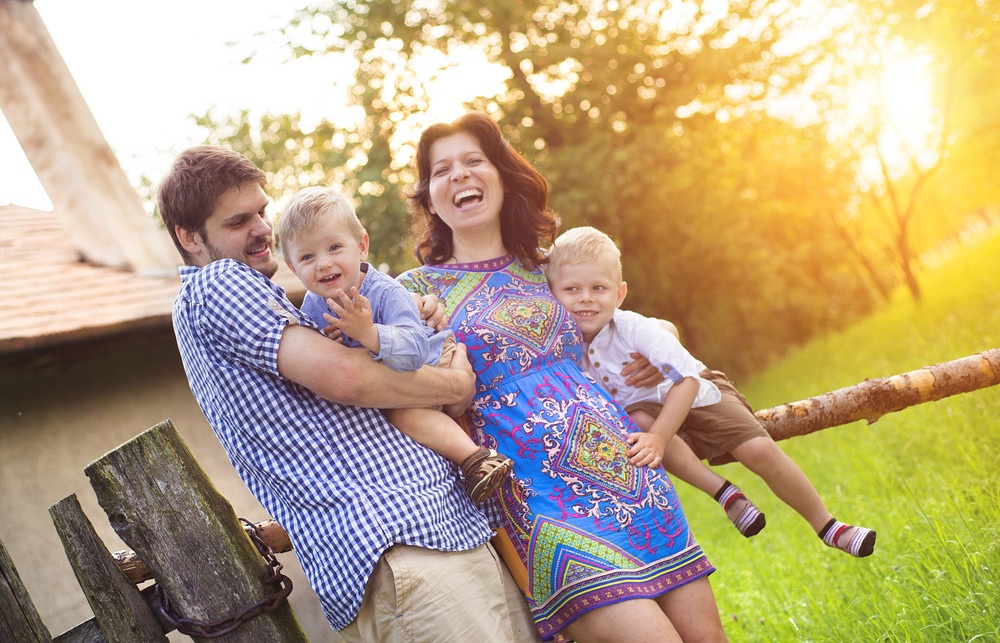 It is time to get out and feel the sun over your face once more after having survived the harsh and unforgiving winter season. Spring offers homeowners a new beginning and the perfect time to improve and make their houses much better. The renewed temperature after a long winter also means that different parts of your home will need to be looked at. The chances are that more repairs will be required after a long winter season. You should note that the faster the repairs, maintenance, and renovation services are provided in your home, the better the summer season will be for you. But what kind of improvement and renovations can you accord your home? Where do you start exactly?
Fix the Roof
Remember that a well-maintained roof improves your home's condition and appearance. However, the snow and ice build-up on your roof can only lead to damages because of the weight of the ice cover. Before you start cleaning your home, make sure that your roof is strong enough to hold on during spring and summer. Fixing your roof should entail replacing the gutters for effective drainage and covering the leaking holes. The shingles on the roof should also be examined for any damages. For your home to remain dry and your belongings protected, the roof should be fixed during spring.
Check your HVAC System
While cleaning your home during spring, make sure to check your air conditioning system. Remember that the HVAC system has been working to provide your home with heat during the winter season. When spring comes performing routine maintenance to ascertain its functionality level is vital, it should be done by a professional. However, only 42 percent of homeowners call a professional to perform routine maintenance on their air conditioner. It is important to have a professional do a thorough check-up on the HVAC system, change the filters, and offer higher performance technical services. You should note that air conditioners that go through regular HVAC maintenance last 40 percent longer than ones checked once in a while.
Apply Fresh Paint
Applying fresh paint is among the best ways of cleaning your home. The painting should, however, be done on both the interior and exterior of the house. Painting makes your rooms look vibrant and brighter after a gloomy winter period. There are different kinds of colors that you can choose for painting. It is advisable to look for an interior designer to select the right paint for your home. Remember that the exterior is the face of your home. After the winter period, chances that your home is not as attractive as before are higher. To improve your home, you should consider updating the exterior with fresh paint and prolong its life.
Consider Artwork
After a long gloomy winter, it is time to instill a fresh vibe to your home during spring. Adding an art shelf to your home is one of the best ways to make your home vibrant. When cleaning your home, it is also important to clean your mind. Art is considered a great therapy, especially for people who love expressing themselves discreetly. Including art therapy during spring improves your home. Art therapy was discovered in the 1940s and has been a growing industry ever since! More people are finding it easier to improve and make their homes better through artwork and art therapy.
Create a Home Office
Having a home office is among the best ways to improve your home. Having a home office makes it easier to increase productivity and meet your work deadlines. During spring, you should consider creating an office and utilize the available spaces within your home. It is, however, essential to know how to make the right home office by working with a professional. A basic home office requires 40-70 square feet, and a complete home office would need 150 square feet or more—the relevance of your home increases when you have an office.
Make Your Front Door a Focal Point
Your front door should be the focal point of your curb appeal. Making your entryway the visual center of your home is a great way to increase your curb appeal with minimal effort. First, you can repaint your front door in a color that is bold but matches your home's exterior. For example, if your home is tan, you can use burnt orange to add a fun pop of color without worrying about it clashing with the rest of your home. After you've repainted your front door, consider adding a few plants around your home's entryway to add some flair to the doorway. You can add in a few seasonal annual flowers, like daffodils for the spring, to really add some pop to your front door.
Deep Clean
Spring cleaning is popular for a reason — it's a great way to freshen up your home for the spring. Deep cleaning can mean whatever you need it to when it comes to improving your home, so if you need to declutter your kitchen or closet, that's a good thing to do, but if you just need to really scrub your bathroom, that also works. The point of deep cleaning is to get your home to the level that your usual cleaning routine cannot. Taking the time to really scrub, declutter, dust, or otherwise clean a room can make it feel brighter and happier than it once was.
Everyone looks forward to the time when the winter season ends, and spring starts. Spring allows most homeowners to tackle home improvement projects with ease by focusing on repairs, maintenance, and renovation work. There are various ways to improve your home during spring. It is essential to be critical of the needs of your home after winter for effective improvements.