Without home appliances such as microwaves, ovens, and blenders, we would be unable to create recipes that require these types of cooking apparatuses.
However, many different household appliances can take your cooking recipes to the next level.
Certain items like a food processor or mixer can mix ingredients to produce a more cohesive recipe, whereas other items like a microwave oven enable you to cook foods quickly without having to resort to more time-consuming methods. Let's explore what your best options are!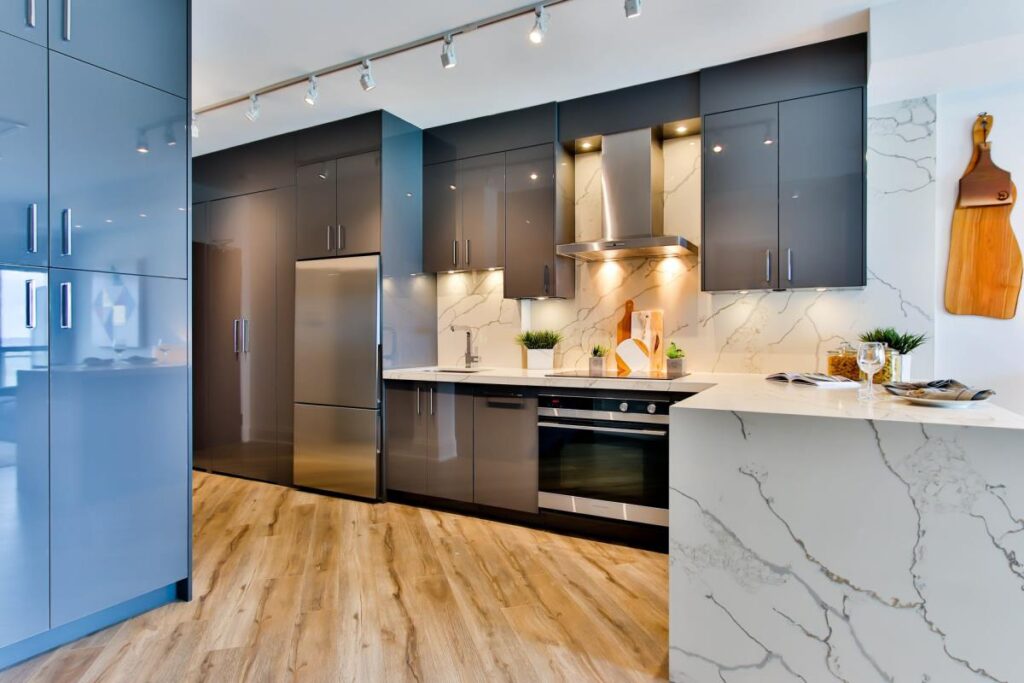 Measuring Tools
One of the most important tools in any kitchen is a set of measuring cups and spoons.
Not only do they help you make sure that your recipes are correctly proportioned, but they also help ensure that your cooking times are accurate.
A food scale can also be a valuable tool for those who want to measure their ingredients by weight.
One of the best ways to buy these tools is directly through a scales supplier because of the better quality and price. There is no kitchen without a scale.
Also, it is important to have the right size pots and pans for the types of dishes you like to cook. Having a wide variety of sizes will help you cook a wider variety of recipes.
Mixers
A mixer is an essential tool for baking, as it helps combine ingredients evenly.
A mixer can also be used to create doughs and batters, as well as whipped cream and frosting.
There are many different types of mixers available on the market, so it's important to find one that fits your needs.
If you're only going to use your mixer for baking, then a handheld mixer might be the best option.
However, if you plan on using your mixer for more tasks, such as kneading bread dough or making a cake mix.
Mixing Bowls
A set of good quality mixing bowls is another essential item for any kitchen.
Mixing bowls come in a variety of sizes, and they are perfect for whisking eggs, kneading dough, or marinating meats. Some bowls even have lids, which make them ideal for storing leftovers.
Pots and Pans
A well-stocked kitchen should also have a good selection of pots and pans.
When buying your pans, make sure they are heavy bottom for even heat distribution. If you plan on doing most of your cooking over an open flame, make sure the pan is suitable for that type of stove (i.e., cast iron cookware will not work on electric stoves).
An Instant Pot is one of the latest kitchen appliances that is taking the world by storm.
An Instant Pot is a 7-in-1 appliance that can act as an electric pressure cooker, slow cooker, rice cooker, steamer, yogurt maker, warmer and it even has a sauté function.
Food Processor
A food processor is another essential tool for creating delicious dishes.
A food processor can chop or grind vegetables, meat, cheese, and bread into ingredients that are the perfect size for all types of recipes.
Food processors come in different sizes so it's important to find one that is the right fit for you and your family. With this, you can make a lot of recipes not only in the oven but also in the microwave.
Blender
A blender helps blend foods to create creamier dishes.
Blenders are great at creating sauces, soups, and smoothies. They can also be used to whip egg whites into a fluffy froth or to grind nuts into nut flour.
You can make everything from milkshakes to margaritas with a blender.
When shopping for one, make sure you find the perfect fit for your needs and countertop space. Blenders come in many different sizes, so it's important to find one that is the right fit for your needs.
If you plan on making large batches of smoothies or shakes, then you might want to invest in a larger blender. A blender is also great for adding moisture to baked goods.
Microwave Ovens
A microwave oven is not only perfect for heating leftovers but it's also handy for melting butter without burning it and for cooking vegetables evenly.
A microwave is also ideal for finishing off certain recipes like homemade bread dough or cornbread batter that come out too dry in the oven.
If you cook most of your meals on an electric stove, then a microwave oven can help speed up the cooking process considerably (especially with items like rice).
If you want to expand your cooking recipes in terms of speed and convenience but not quality or taste then these appliances are for you!
Many other home appliances can help take your cooking recipes to the next level including mixers, blenders, bread machines, and more.
The key to finding one that works for you is researching which brands offer the features most important to you so you get something durable that fits into your budget.