Having a hard time thinking of ideas for the men on your holiday gift list? I usually do too. However, I recently came across some amazing ideas from Yukon Glory. The men on your list are going to love them, and they won't want to regift. Heck, they probably won't even want to let anyone else use them!
Holiday Gifts He Won't Want to Regift
If you're going to get him something, get him something he's going to love. If the men on your list love to use the grill, then they're going to love these ideas from Yukon Glory. They have everything they'll want or need for barbecuing and chilling out.
The Tools
Every grill master needs the right tools. Yukon Glory has that covered. Their Four Piece BBQ Multi Use Set is perfect! The pieces are made from premium stainless steel and include a spatula, grilling fork, tongs, and even a grill cleaner. The bonus is that they're magnetic, so you can stick them right onto your grill. Oh, and the spatula and brush both have a bottle opener on their ends. How cool is that? He's going to love these, so grab them here.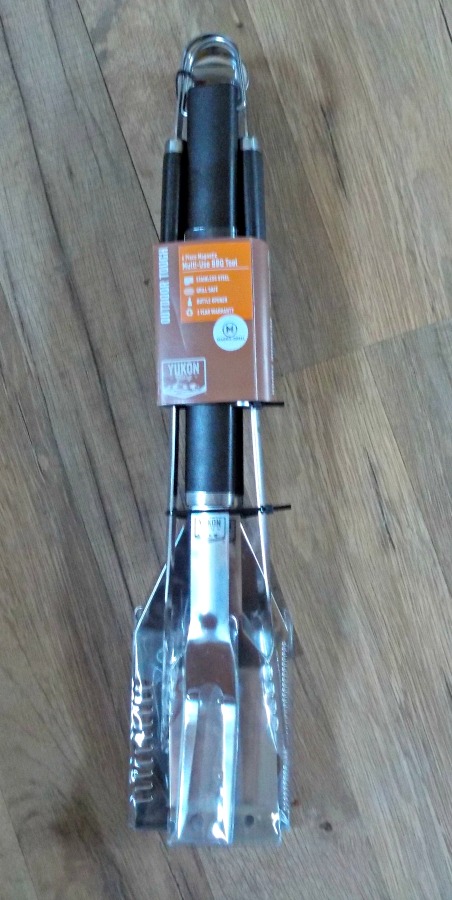 Grills NEED Cup Holders!
Why don't grills come with cup holders? Yukon Glory realized the need for them, so they created their Magna Grill Magnetic Cup Holders. Made from galvanized steel, they attach securely to your grill (or anything else that's metal.) It holds two beverages, up to 16 ounces in size each. He needs these, so grab them here!
Keep Paper Towels Handy
When my husband actually lets me do the grilling, I almost always need paper towels. Which means a trip inside because there's no other place to put them. Not anymore thanks to Yukon Glory. Their Magna Grill Magnetic Stainless Steel Paper Towel Holder is perfect! The powerful magnet adheres to any metal surface and the sturdy stainless steel will last him years to come. Get him to start cleaning up his own messes, and grab him one here.
These are just a few of the awesome products from Yukon Glory. To see more, head to their website. Follow them via Facebook, Twitter, and Instagram.