If you're looking to hit a home run with the sports fanatics on your holiday list, then this is for you! The fans in your life are going to love these ideas!
Hit a Home Run This Holiday
I personally have some sports fans in my family. My husband is a huge football lover. He's been a fan of the Dallas Cowboys since he was just a boy. So when I stumbled upon Ballpark Blueprints, and their one of kind gifts, I knew he would be thrilled.
Since my hubby loves the Cowboys so much, I got him a hoodie from Ballpark Blueprints. It's not just any hoodie though. It has a blueprint of the AT&T Stadium. For those not familiar with the Cowboys, it's their home stadium in Dallas Texas. I even got it in Navy blue since their team colors are navy, grey, and white. When my husband saw his new hoodie, he was stoked! He put it right on.
Now my boys want their own Ballpark Blueprints of their favorite teams. My eldest son is a fan of the New York Giants. My youngest Liam loves the Pittsburgh Steelers. I myself happen to love the Philadelphia Eagles. They do so much for autistic kids and I love it! (Fly Eagles fly!)
Baseball, Soccer, Football, and More
Ballpark Blueprints doesn't just have Pro Football prints. They also have college football, baseball, soccer, golf, and more. You can get these prints on hoodies and tee shirts, as well as travel mugs, fleece blankets and more. Each one is a blueprint to a team's stadium or arena, or even golf course.
If the person you're shopping for loves to watch sports at their favorite arena or stadium, a fleece blanket would be perfect. They can use it to cushion their bums, and cover up when it gets chilly. With so many arena and stadium blueprints to choose from, you're sure to find their favorite.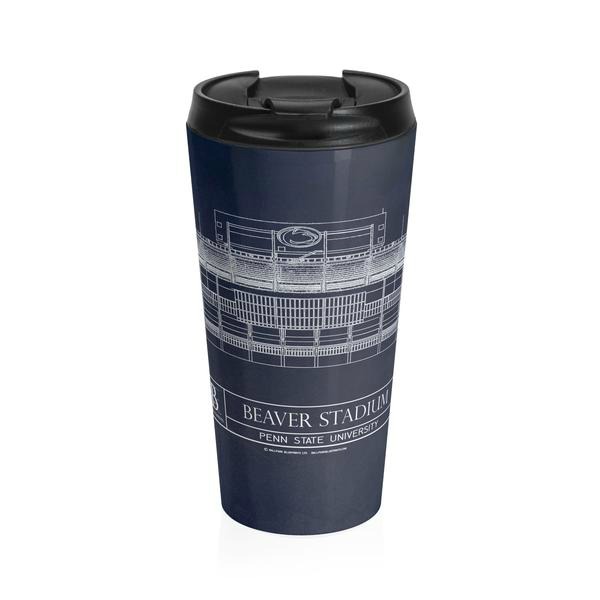 Baseball Lovers
It's World Series time! So right now, you can head to Ballpark Blueprints and save fifteen percent on your order. Use the code MLB17 upon checkout. Since the Houston Astros and LA Dodgers are playing tonight, I linked both of their stadiums for your convenience. Get your shop on and show your support for your team!