I will never forget the first time that I tasted this chewy burst of fruity goodness a.k.a. Hi-Chew. That was seven years ago, and I'm still amazed by this Japanese candy. I'm the President of the Soft Chewy Fruity Candy Fan Club, but I still can't get over their greatness. I fully intend to spread holiday cheer with these delightful Hi-Chew treats — my new holiday candy.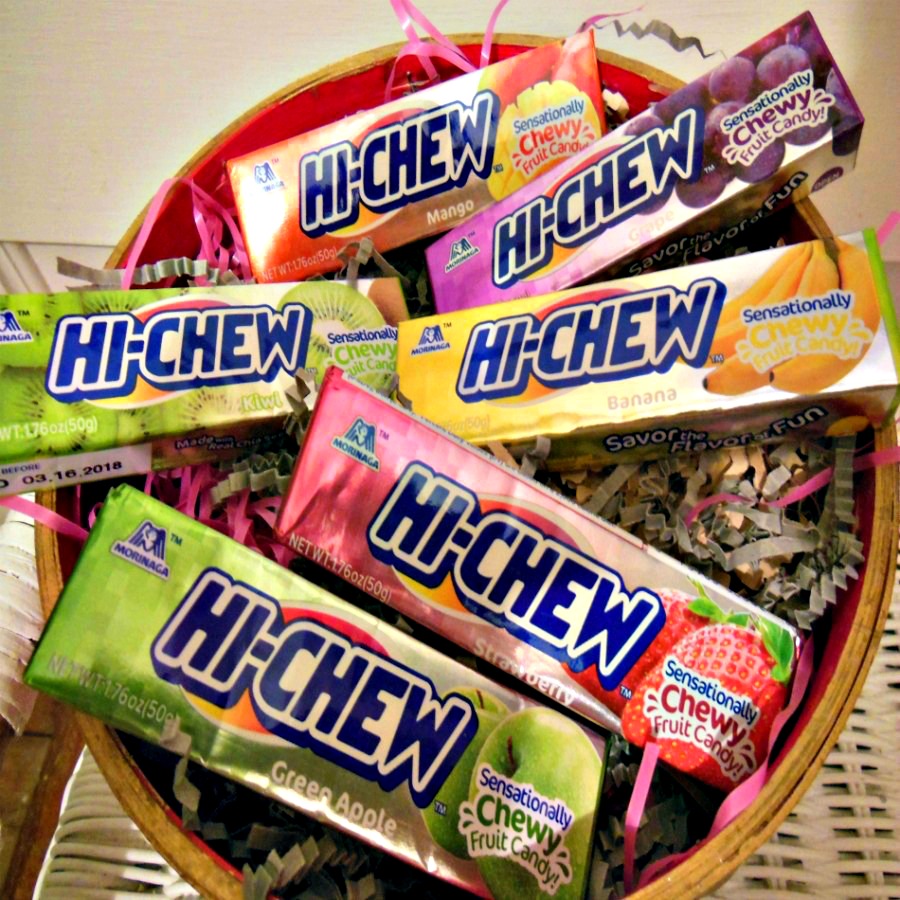 Normally, I tend to indulge in the traditional sweets of the season, but not this year! I'm trading in peppermint everything for these delectably flavored candies. Hi-Chew is so satisfying to eat; it melts in your mouth as you chew. Its texture is a mix of taffy (except it doesn't stick to your teeth) and bubblegum with each individually wrapped piece never losing its flavor.
Even though, this candy is already such a big hit, there's a big part of me that wishes I could keep it to myself. Yeah, but that's not going to happen! Besides, I should feel lucky that something that was once only really available in Japanese markets is now available all over, including Amazon.com.
Hi-Chew comes in six core flavors including Strawberry, Grape, Green Apple, Mango, Banana, and Kiwi. For those who can never pick their favorites, Hi-Chew has fun mixed bags like the Original Mix, which includes Green Apple, Strawberry, and Grape, and the Tropical Mix, which includes Banana, Mango, and Melon.
If this isn't enough to spark your taste buds, these chewy delights are also gluten free, nut free, and made with real fruit juices and purees, making it the perfect treat for the whole family.
I love all the flavors, but Mango and Banana are my favorites. Recently, I shared some at the office and hoped there would be some left over. Yeah, like that will ever happen! Understandably not, since Hi-Chew is the perfect afternoon pick-me-up for those after 2pm blues when your eyes start rolling back and the countdown to 5pm begins.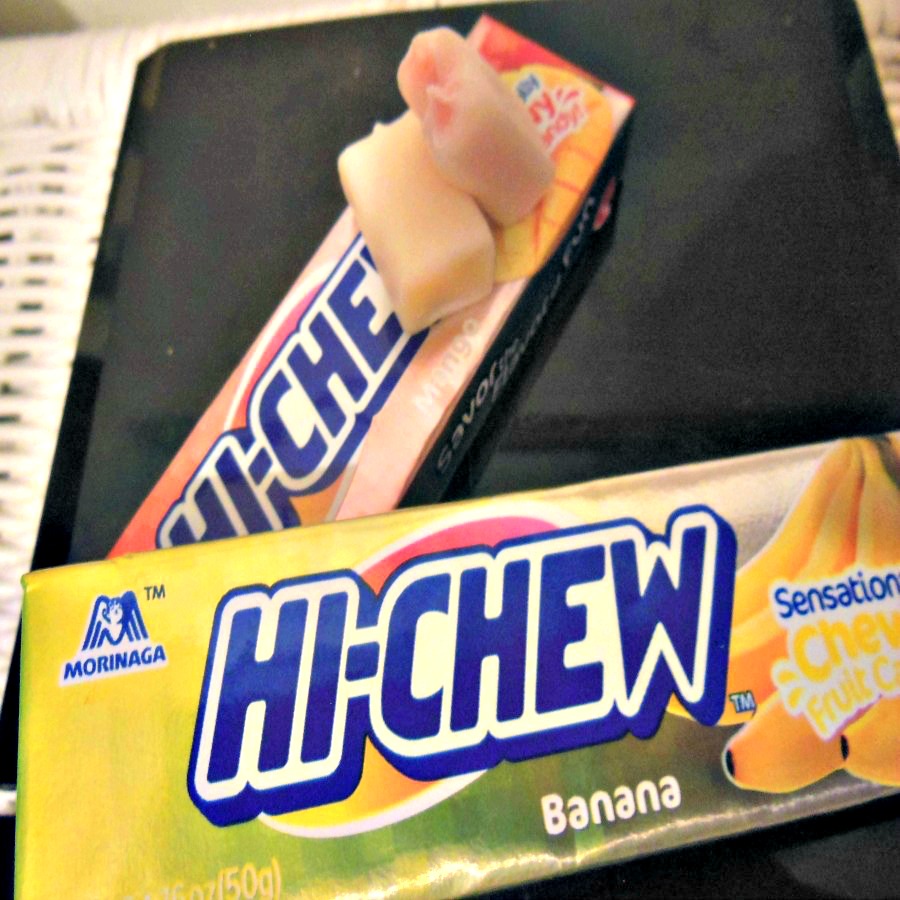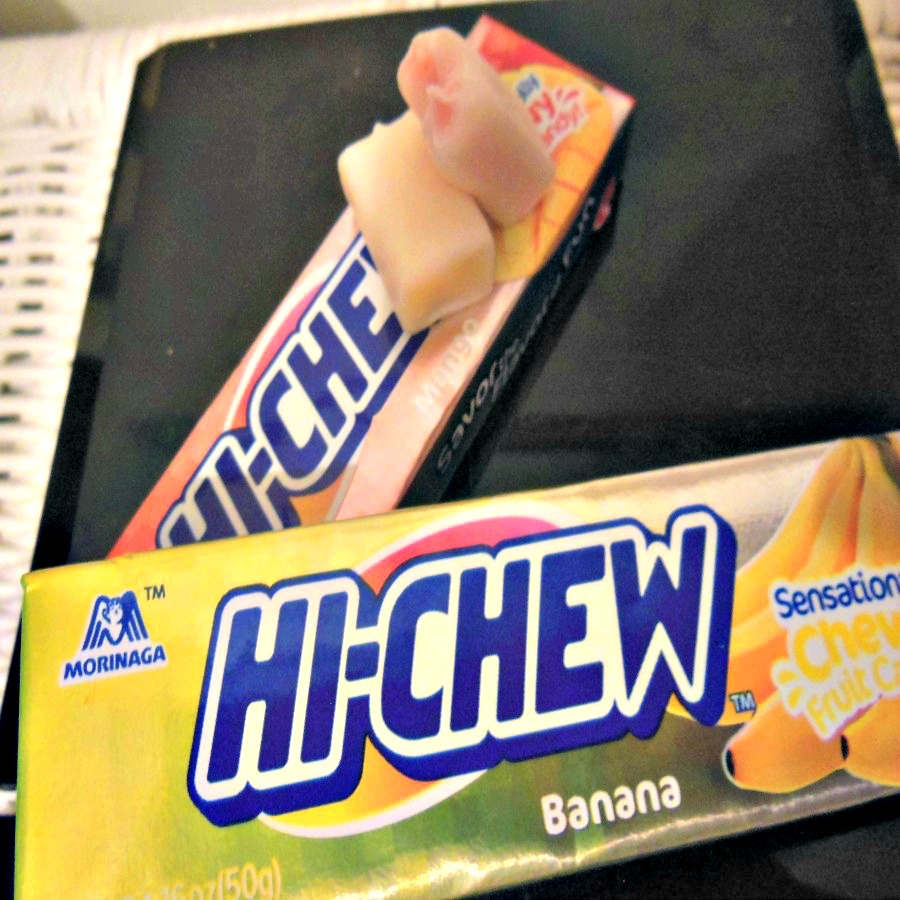 This holiday season, I'm picking up some bags of Hi-Chew candy and I'm going to town. I'm going to eat them like no one's watching and become that candy-loving kid again. If you have Hi-Chew in your holiday candy bowl this year, please have enough courage to show guests the door — they will never leave after this chew experience.
The burst of fruit flavor is so authentic that Kiwi tastes like kiwi; Grape tastes like grapes; the snozberries tastes like…Well, you know what I mean (shameless Willy Wonka reference there, but honestly, I think Hi-Chew is something that Wonka would have invented. It's that good).
What's so great about Hi–Chew? Is it all the fresh fruit flavors? The smooth, chewy texture? The international community of Hi–Chew Fans? Come see, and taste, for yourself.
Connect with Hi-Chew: Site | Facebook | Twitter | Instagram | Pinterest