The time when families come together, wrapping paper is torn off presents and the scent of gingerbread wafts through the air.
It can be one of the best times of the year or it can be one of the worst – depending on your bank account balance.
If you're feeling like Christmas has left you broke this year, read on for some tips to help reduce costs next holiday season.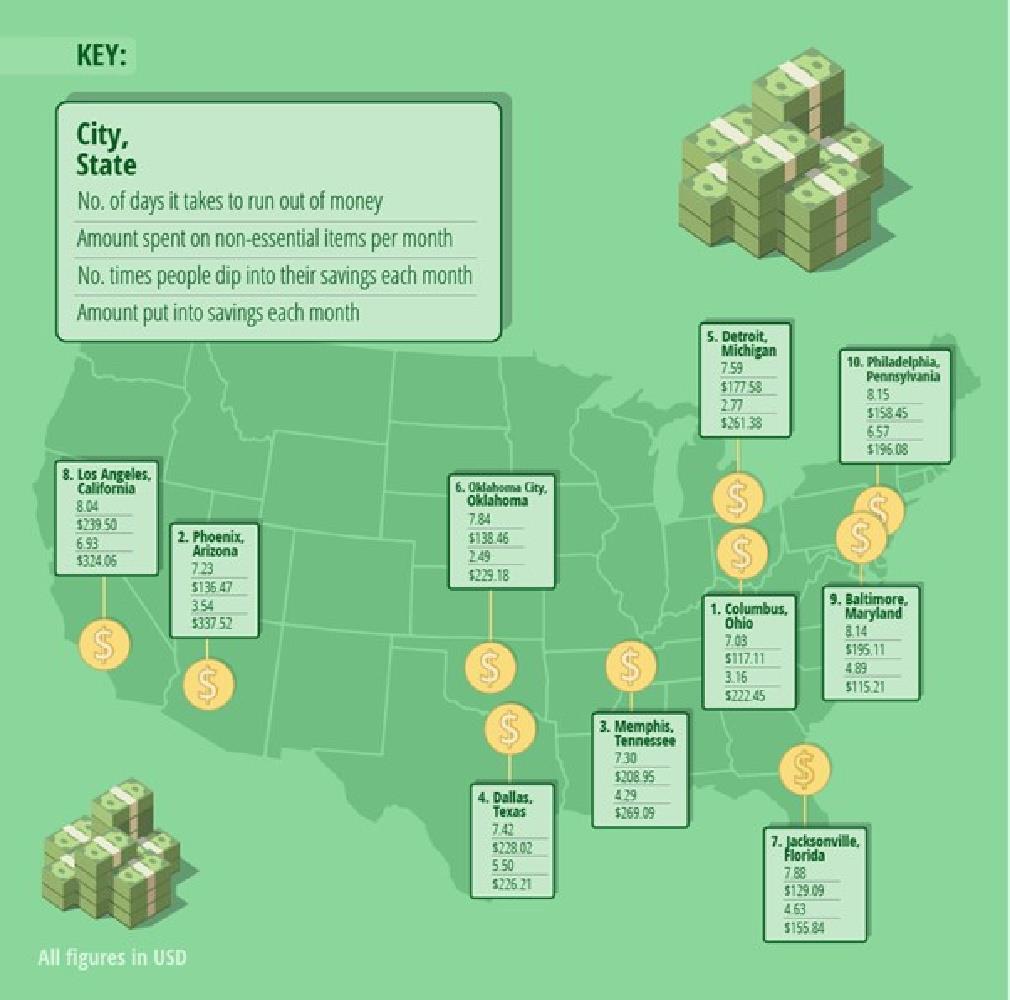 Baking Ingredients Are More Expensive
A lot of people tend to bake more during the holiday season, and it can be a lot easier than cooking.
However, baking ingredients are often more expensive in December because they're bought in bulk and then stored for months after Christmas is over.
Sometimes, you'll even see prices go down when stores need to get rid of their last bit of holiday goods before New Years Day rolls around.
You can use this Infomap by Compare the Market income protection to see a breakdown of where US citizens' money goes and how much your groceries could cost you each month.
Additionally, getting cheap ingredients means you can still make perfect apple pie, sugar cookie rainbow bars, and angel toffee dessert.
Recipes for each can be found online and this way you can save a lot of money during the holidays.
You're Likely To Spend More Money On Gifts
The average person is likely to spend around $800 on Christmas gifts alone, according to the National Retail Federation.
Whether you are looking for Christmas gifts for parents, boyfriend, girlfriend, or anyone, this is the average amount spent every year.
This is without even factoring in things like food and decorations, so your total spending could be even higher.
If you're looking to save money this Christmas, there are a few things you can do. Firstly, set a budget and stick to it.
Secondly, think about what people want or need, rather than just buying them whatever takes your fancy.
Finally, try not to buy everything at once – spread out your spending over several weeks or months instead.
If you're looking for some inspiration on ways to save this Christmas, check out DIY projects on Pinterest. There are lots of ideas for handmade gifts that won't cost you much, but can still be personalized for your loved ones.
It's More Expensive To Travel
Traveling during the holidays is more expensive than at other times of the year.
This usually happens because it's crowded and people are willing to pay higher prices for things like gas, hotel rooms, and restaurants.
So if you want to save on transportation costs this holiday season, consider carpooling with your family or friends so that you can split up expenses.
You may also find some deals around Christmas time on flights, trains and buses by checking online booking websites such as Expedia or Priceline.
Also, keep an eye out for special offers from airlines through Twitter, since they often tweet about promotions.
Using the Hopper mobile app, which predicts when airfare prices will go down between two different destinations, allowing you to book with confidence.
Buying Unnecessary Items
Buying unnecessary items is one of the main causes for Christmas being an expensive time of year.
These are often things that people do not necessarily need, but they buy them because it fits into their budget or they assume that this would be a good idea to give as gifts.
Buying these types of presents can end up costing hundreds and even thousands of dollars if you decide to go down this route.
It's important to be mindful of this if you're trying to stick to a budget over the festive season.
Christmas Lights and Decorations Can Be Costly
Christmas lights and decorations can be costly, especially if you want to decorate the outside of your home.
The average price for an outdoor Christmas light set is $20-35 per strand, or around $50-100 depending on how many strands you need.
If you don't already have a set of lights in storage, buying new ones could put a real dent in your holiday budget this year.
However, there are ways that you can cut costs while still getting into the festive spirit by recycling old sets from previous years or even just using candles instead!
Although they won't add much color to your space visually speaking, it's better than nothing at all and will save you some money along the way until the 25th finally comes around again.
Parties And Get-Togethers Can Be Pricey
If you're planning on throwing a party or gathering this Christmas, be prepared to spend a pretty penny. Between the food, drinks, and decorations, the costs can quickly add up.
However, by being savvy and creative with your plans, you can save yourself some money without sacrificing too much in terms of fun.
For example, consider having a potluck instead of buying all the food yourself, or setting up a festive photo booth rather than hiring a professional photographer.
By being mindful of your spending and taking advantage of some cost-saving tips, you can make sure that your holiday celebration is both merry and affordable.
Despite the expense, Christmas is still a time that brings families and friends together.
By following these tips, you can make your holiday season a little more affordable without sacrificing too much fun.
Have a happy and frugal Christmas!