It's no secret that clothes shopping can be stressful.
The range of sizes, styles, and cuts is overwhelming, especially when you're trying to find something perfect for your body shape.
However, fashion should be fun, and there are ways to shop for clothing you will actually wear.
But where do you start?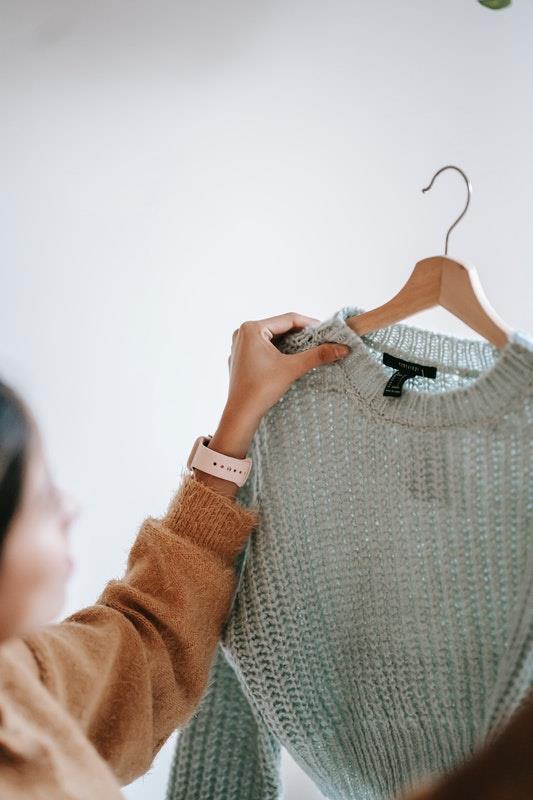 Check out these handy tips to make your clothes shopping experience more enjoyable.
Set a budget
The world of fashion can tempt you with incredible collections and new trends.
However, the more you love, the more you spend. To stay frugal with your fashion purchases, set a budget before you start the search.
This budget will give you an idea of brands in your price point and how many items you can buy.
Once you set a budget, whether that's a monthly or yearly one, stick to it!
Take your measurements
Everyone knows how unreliable the size label on clothing items can be. So to avoid picking the wrong sizes, always have your measurements to hand.
Your body changes throughout the year, so keep tabs on this by popping a note in your phone.
Different stores and brands will vary in sizing, so don't get hung up on fitting into a specific size, as it might be completely different from one place to the next.
Online or in-store?
It's no surprise in-store shopping has that fun factor.
You can try on the clothing there and then and see pieces in real-time to make a quick decision.
However, online shopping has its benefits too. Not only do you try on clothing in the comfort of your own home, but there's also typically an easy returns policy in case you change your mind.
Both options provide a fun shopping experience but remember to check measurements and stick to a budget.
Subscription boxes
Have you ever considered a clothing subscription box?
This style of shopping takes the hard work out of traditional shopping and focuses on your preferences and style choices.
It's ideal for anyone looking to stay up to date with the latest trends but doesn't have time to scroll through endless web pages.
You can also set a budget and manage future orders with ease.
Check out this review thriftyniftymommy.com to see if it could work for you.
Refresh your closet
If you stick to the same styles and colors, shopping for new items may not feel inspiring.
Instead, ask the question – is this item different from what I already own? If the answer is no, try diversifying your closet.
You don't have to go to the other extreme but think about what you already have and select styles different from this.
Unless it's work clothing, try to think outside of the box and experiment a little.
Create a wishlist
Wishlists are a great way to stick to a budget and styles you like.
Another great way to use wishlists is bookmarking items to come back to.
So if you're on the fence, pop it on your list, and if you're still keen a few weeks later, then you'll know it's the right choice.