It's Thursday, which means we are slowly creeping up on this upcoming weekend. Some of us may already have plans while a few of us may not know what to do just yet. Never the less, you still have more than enough time to gather all of your thoughts. Some of us like going out with family and friends and others prefer doing something at home. For those who want to plan something at the house, well, if you ask me, there's nothing more entertaining than a great movie.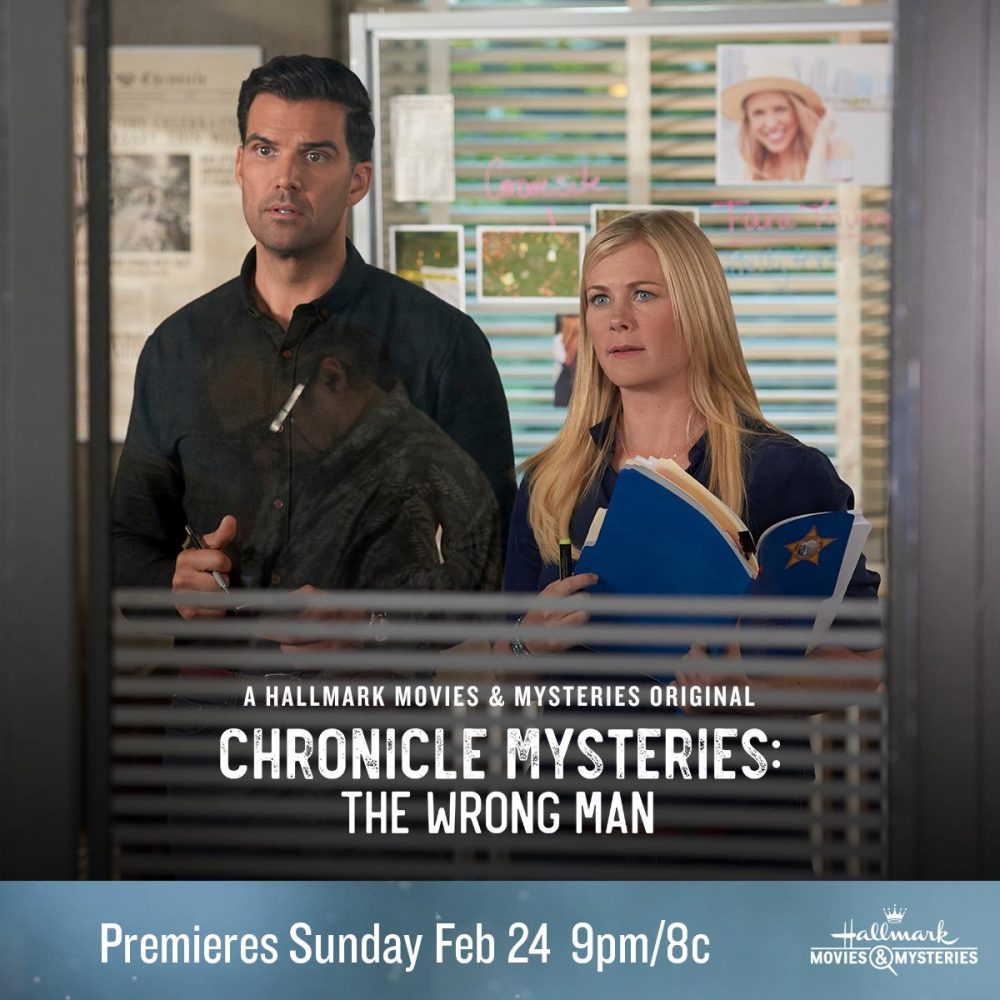 Last Sunday, we got to see an incredible new Hallmark film that a lot of us were excited about. By now most of us know that the world of television entertainment has evolved over the years. We also know that Hallmark Movies & Mysteries has more than enough movies to go around for fans all over. Last Sunday they premiered "Chronicle Mysteries: Recovered," which was simply incredible to watch. If you liked that one, then you are going to be in for another treat this upcoming weekend for sure! That's right; it sounds like you are going to need to head to the store and resupply those movie snacks. Because Hallmark Movies & Mysteries is coming back once again with a special premiere that you don't want to miss.
So, the premiere of "ChronicleMysteries: The Wrong Man" will be officially showing on Sunday, Feb. 24th at 9pm/8c! Check out this brief showing of information regarding the film you'll be watching.
Stars: Alison Sweeney and Benjamin Ayres
Podcaster Alex McPherson seeks the truth behind the tragic death of a young lawyer, while partner Drew finds himself diving into the shady mishaps of a shipping company.
You may not be busy all weekend so think about throwing in a plan for everyone to gather up for another movie night. Trust me, the first one was hands down incredible, so this premiere is going to even better. Hallmark Movies & Mysteries will always have your back with quality entertainment! So let's all get ready for a movie what we won't forget! It's time to sit back with the family and eat while the film is keeping you on your toes.